Discussion Starter
·
#1
·
One of the many things I enjoy doing with the girlfriend is hitting up some of the local yardsales to look for new pieces in our respective hobbies. She loves old vinyl LP's (She's got some RARE pieces and is the reason why our stereo setup still has a record player) and I love too many thing to even count, but today, I found this...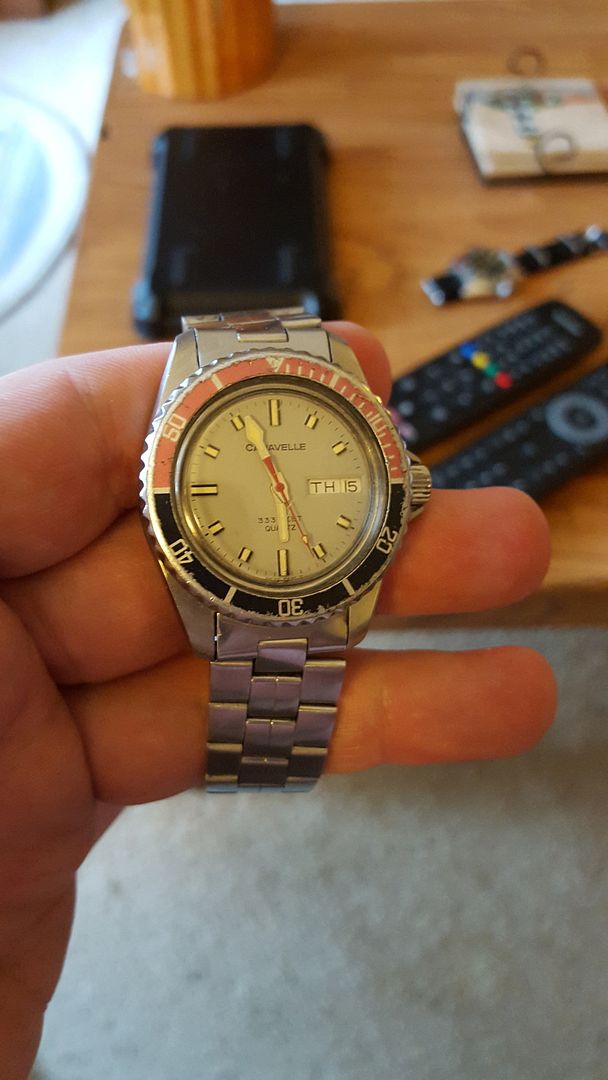 A vintage Caravelle Quartz Half-Damien Diver.
It was sitting in the bottom of a box of costume jewelry, of which was marked as "Make an Offer." I did just that and came home with it. For the price I got it at, I wasn't going to complain if it didn't work, but when I unscrewed the caseback and discovered that there was no battery in it, my heart skipped a beat and I quickly installed a battery; the damn thing started ticking away like a champ! The only thing wrong with it is that the bezel is seriously crapped up and it won't turn easily, so I'm going to see what I can do about cleaning it up some. Outside of that, this vintage piece is perfect in my eyes.
And now for the obligatory pic of the two Caravelles in my collection...