Discussion Starter
·
#1
·
After seeing Chris' 103 LE on canvas, I knew mine was going to wear something similar.
I purchased three cheapy canvas straps in orange, navy blue, and gray just to try which one I think would work the best. All three complemented the watch, but gray was the winner.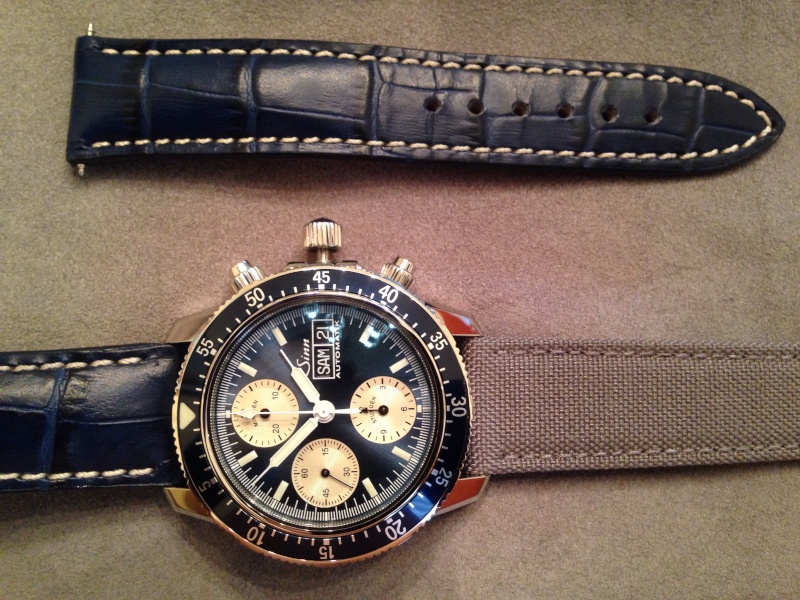 The blue leather strap that came mounted on the watch was firm/non supple at the lug end and it was pretty flushed against the lugs and I had to forcefully push/slide the strap to one side just to take a peek at the spring bars. When I did see the spring bar I was unsure if I could engage it with my spring bar remover.
Here is the problem. There is minimal to no purchase point for the fork of my spring bar tool to engage the spring bar. I would have to literally rest the metal fork against the internal wall of the lugs to try to disengage or pry one end of the spring bar.
Fearing that I would gouge and mutilate the internal walls of the lug bars, I decided to bring an instrument and 1/2" laminated white label maker tape from work.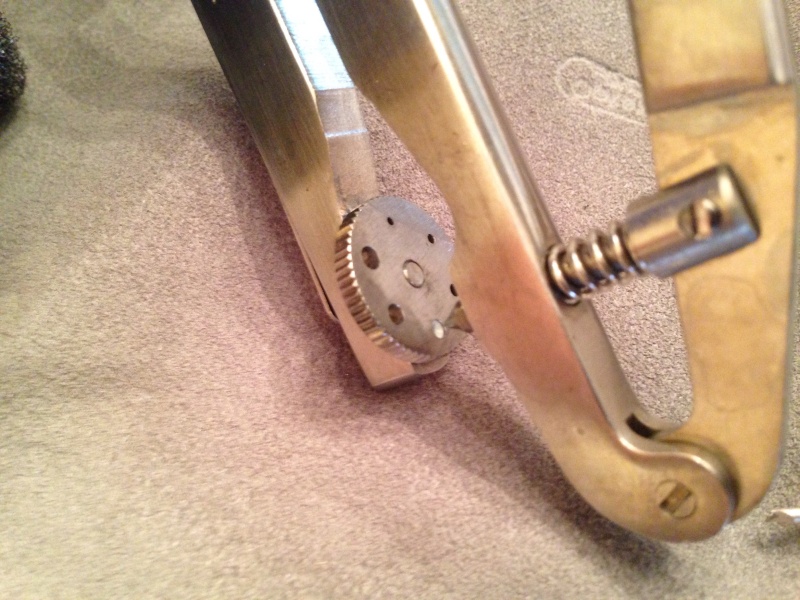 I sized up the lug hole and dialed in the right size on my rubber dam punch. I took approx 1.0" length label maker tape and punched a hole on one side of the tape and cut the strip in half. I then cut the bottom half of the tape to connect to the punched hole.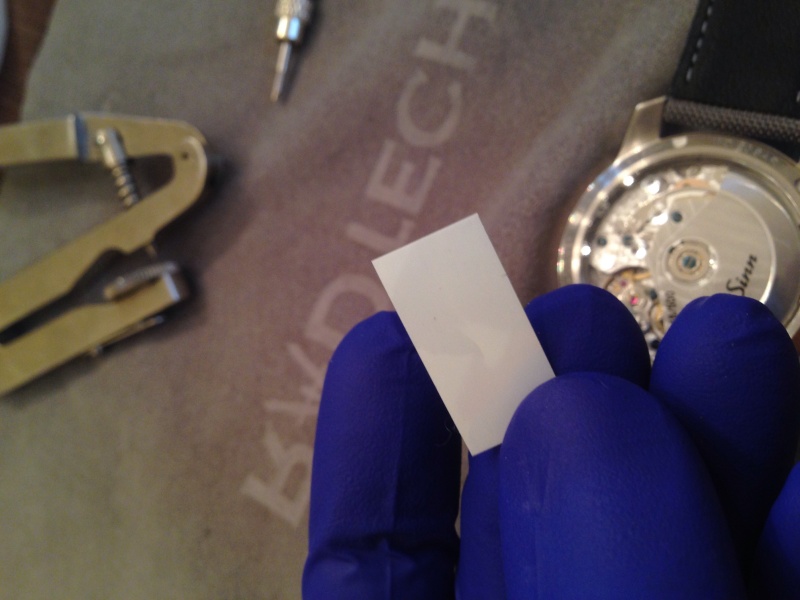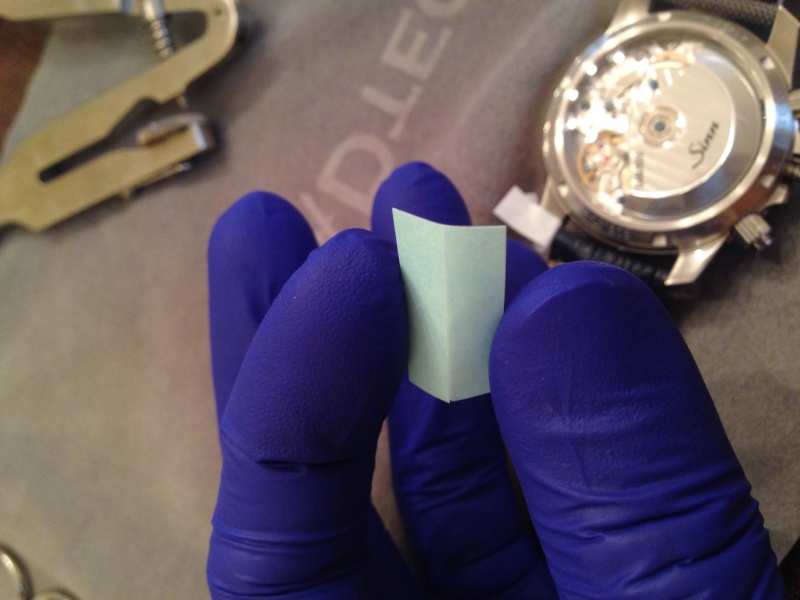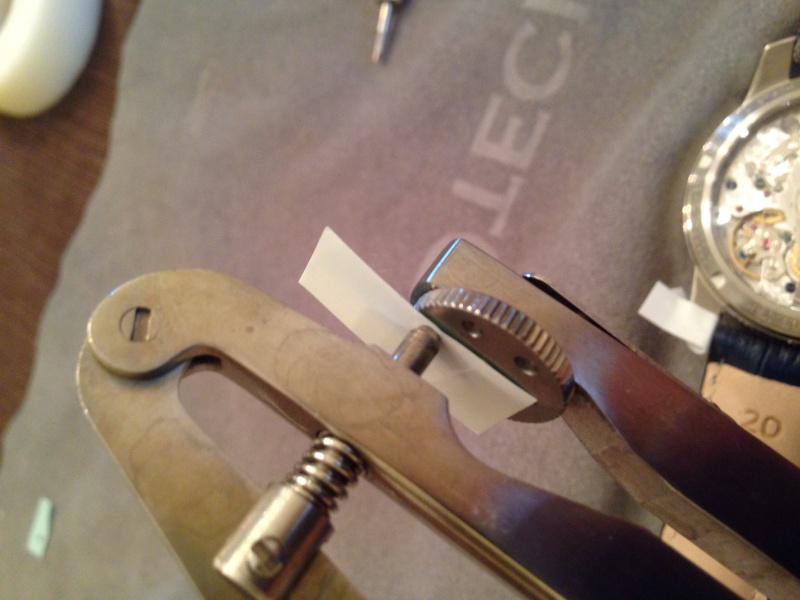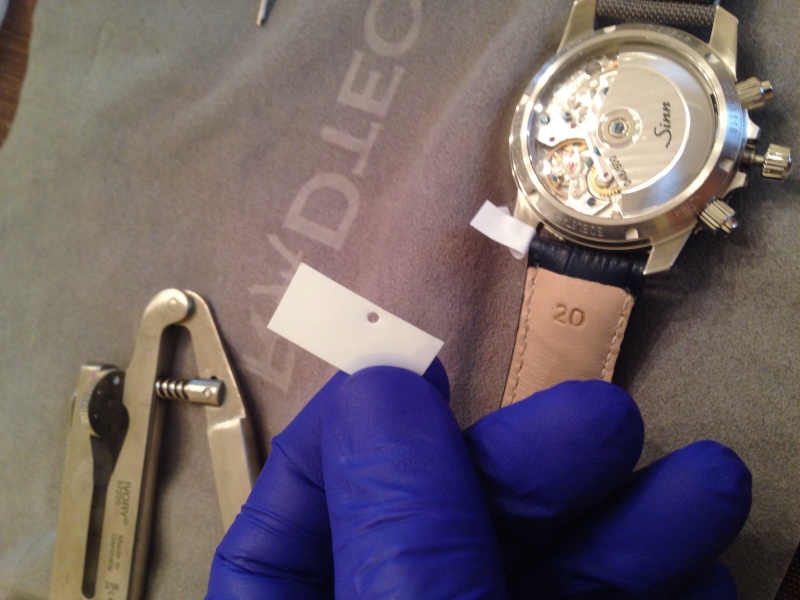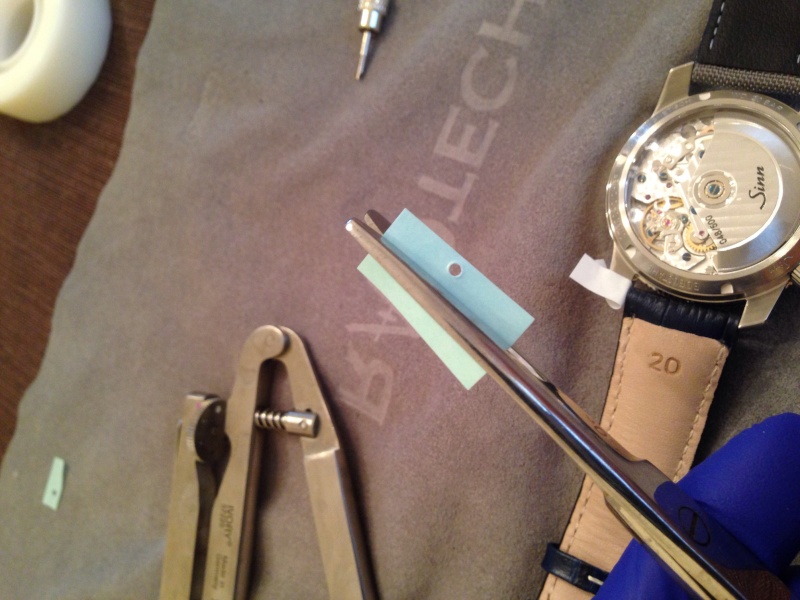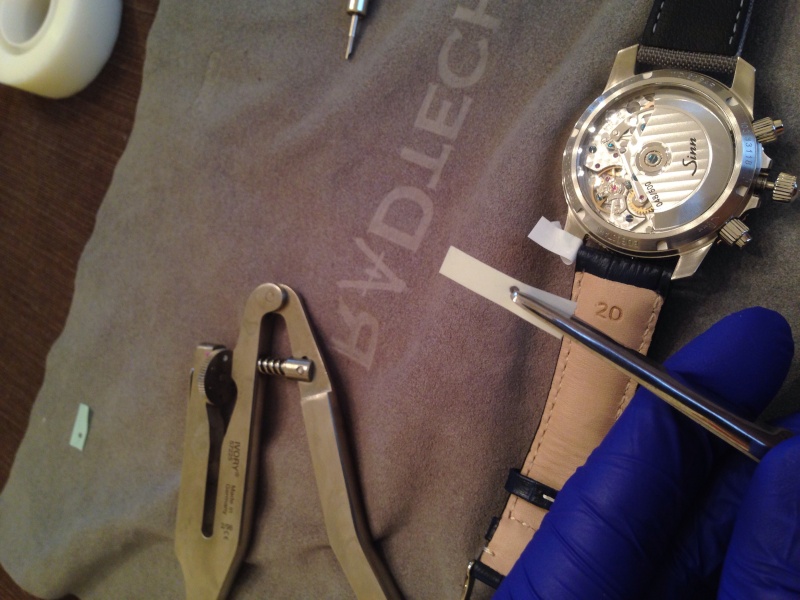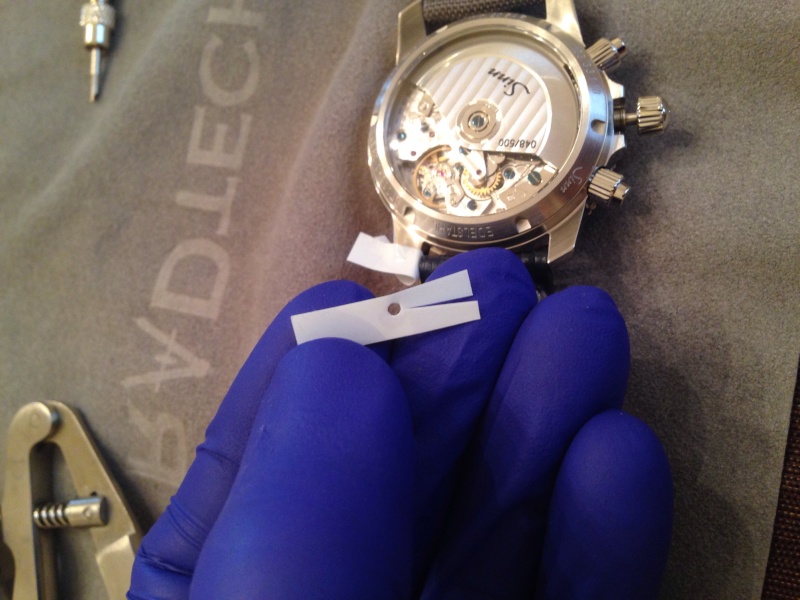 I slid the tape between the lug bar and leather strap while retracting the strap towards the opposite side.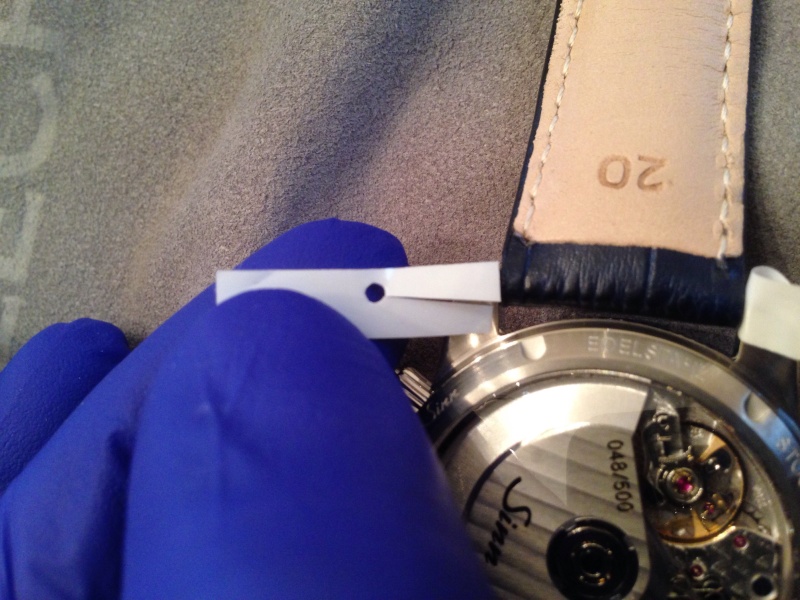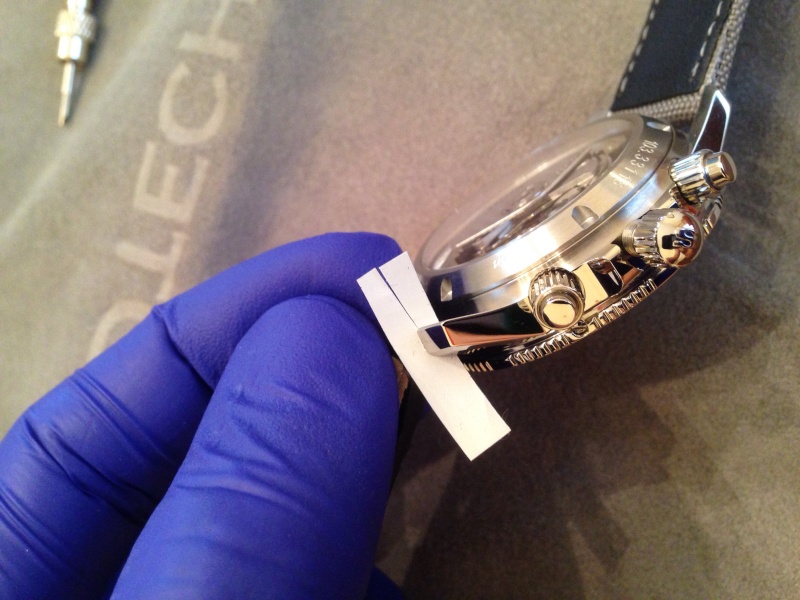 I wrapped the tape around the lug bars.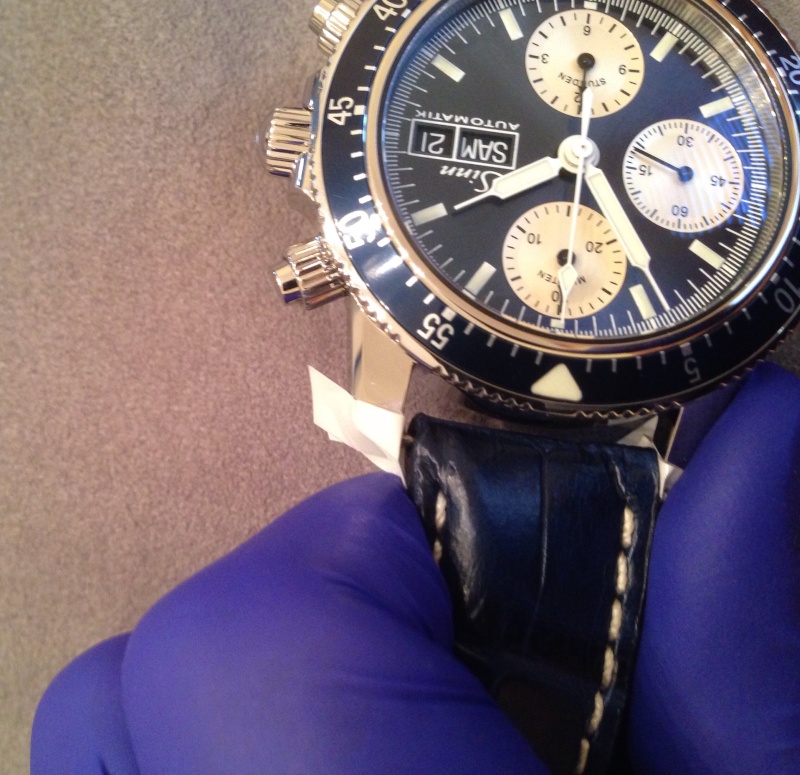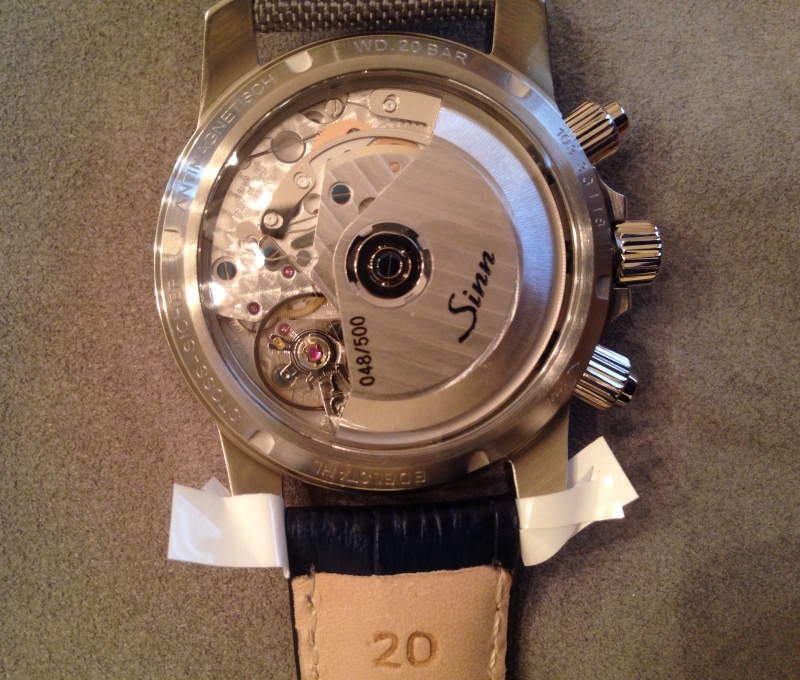 I commenced with engaging the flushed spring bar. It took several attempts.
Comparing the Sinn spring bar with a generic spring bar. Note the additional offset purchase point on the generic bar. The generic bar does not look as solid as the Sinn's, but should work for the meantime until I find better replacements.
Completion of strap change. Clean and atraumatic procedure, :thumbsup: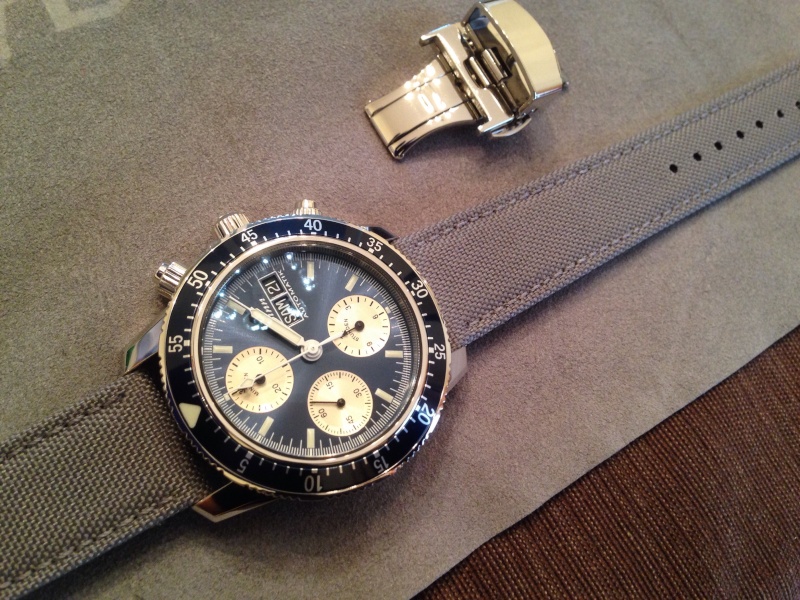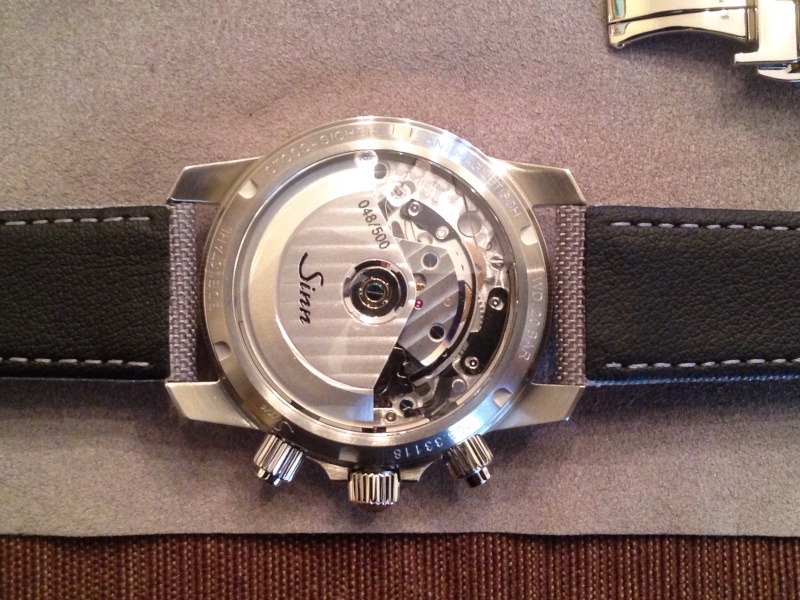 Wrist shots: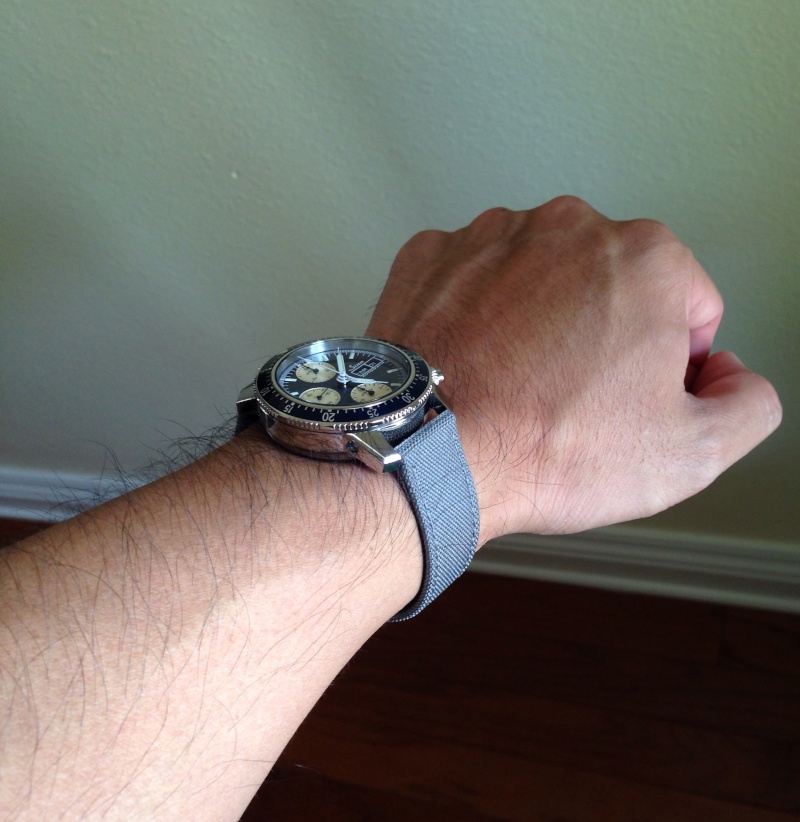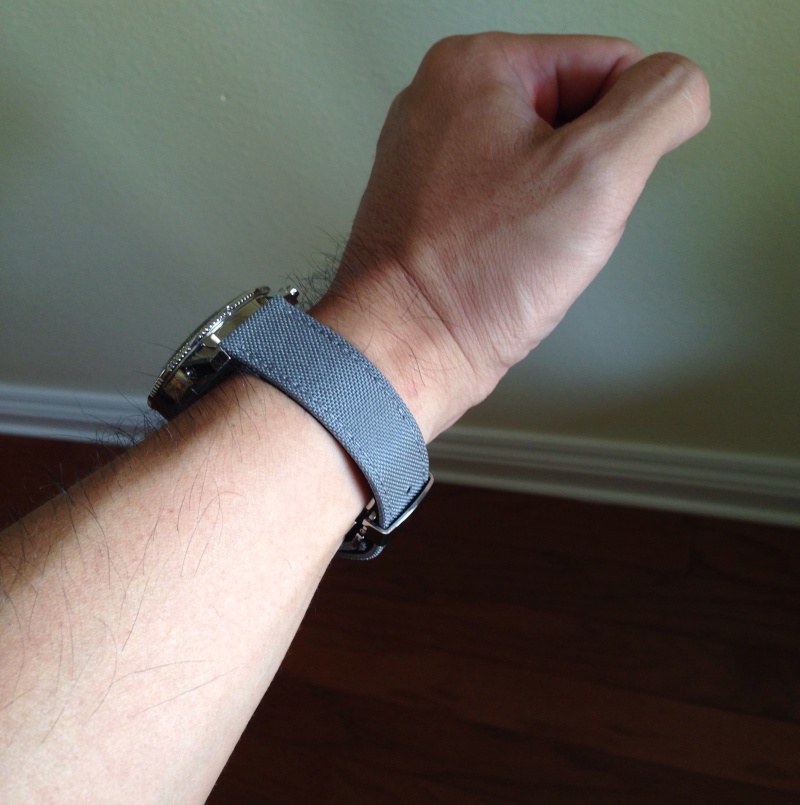 I also tried clear scotch tape on my Aegir. I dialed in the right sized punch hole on my instrument and voilà! ​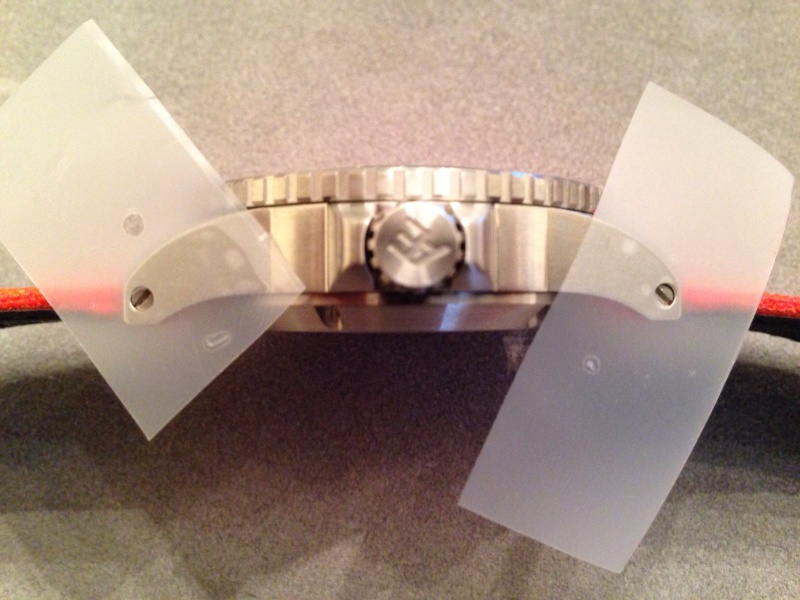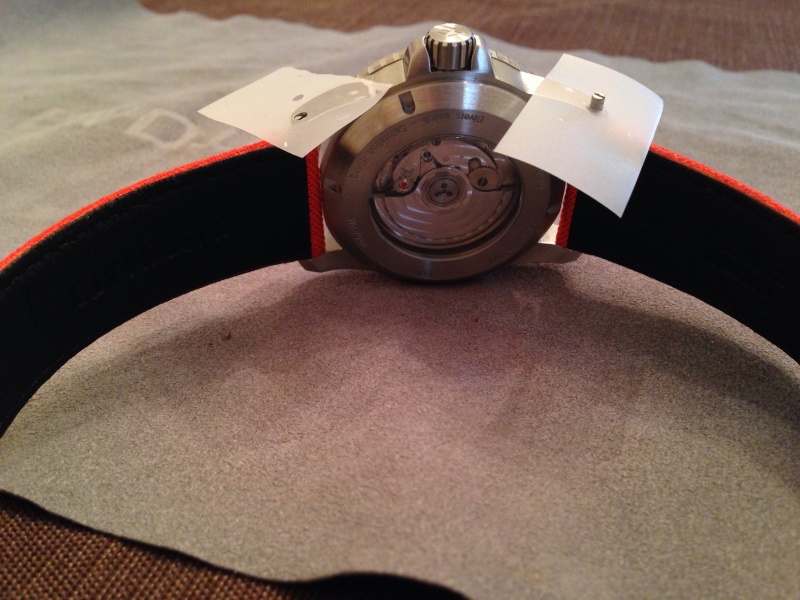 Thanks all and I hope this post will benefit others.
Sent from my iPhone