Discussion Starter
·
#1
·
imported post
First the pics...
Now here is the first illumination...If you press the button above the crown once...you get this: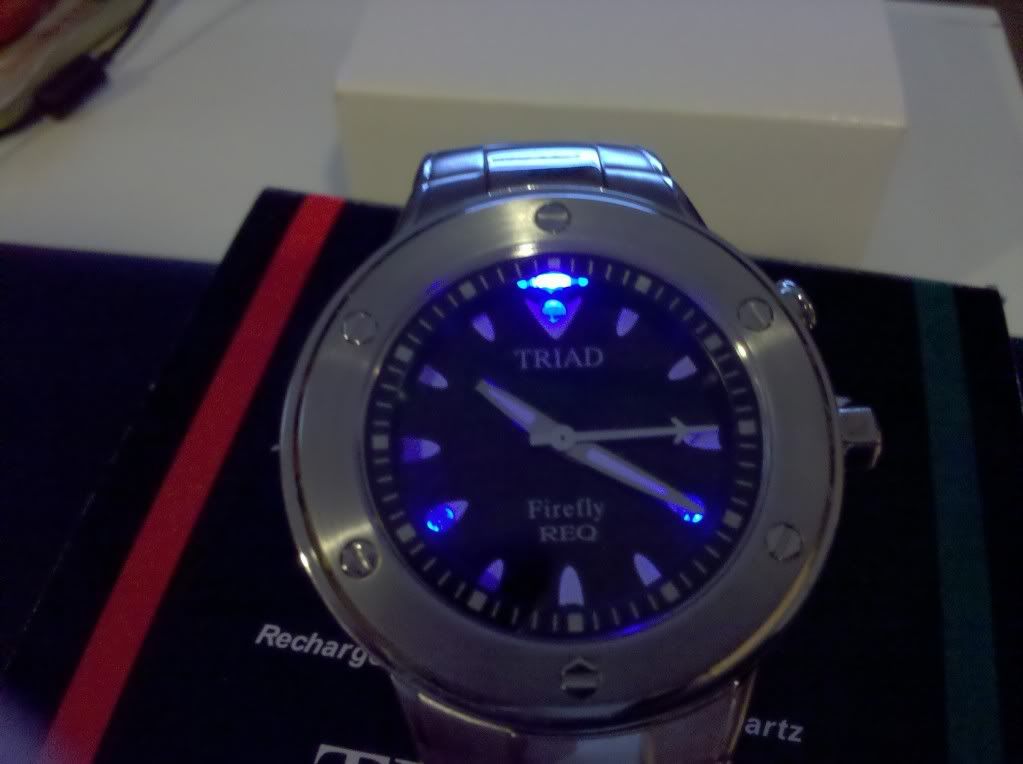 Press twice and you get this!!!
To give you an idea how bright this gets, I placed the watch in a darkened room and took this photo from3 feet away!!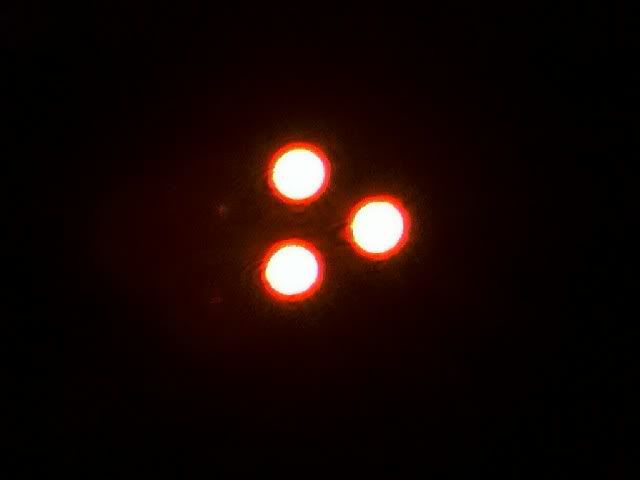 Now the watch consumes energy like a whore does crack...so they made the watch rechargeable. You just rest it on the charging station thusly...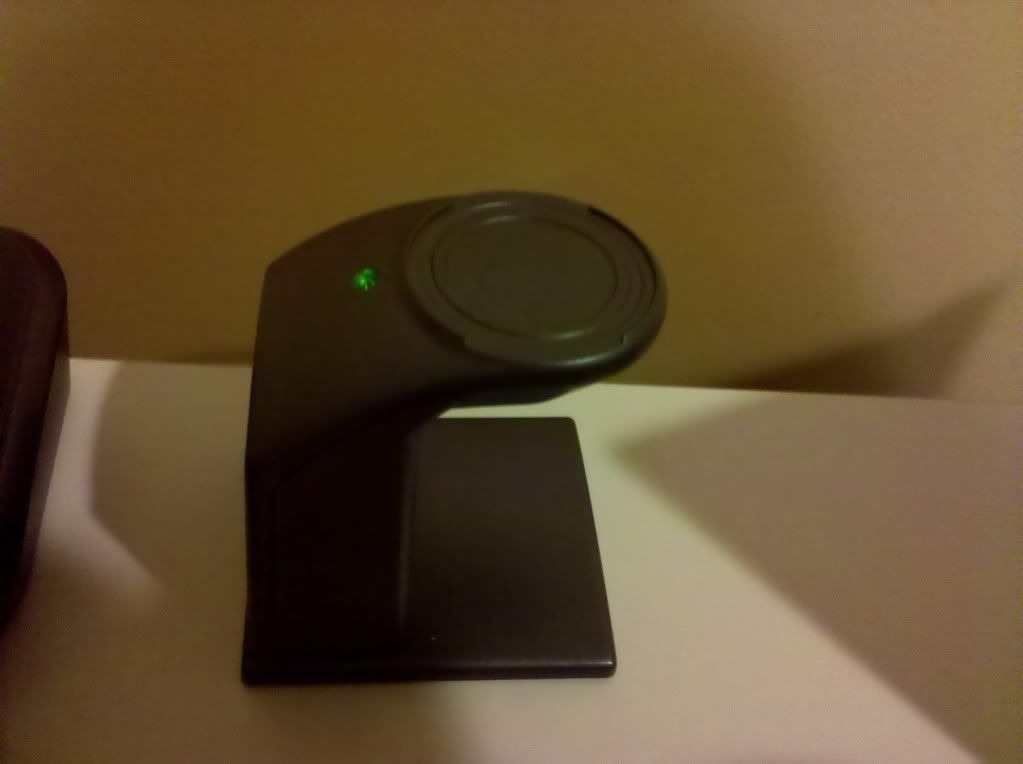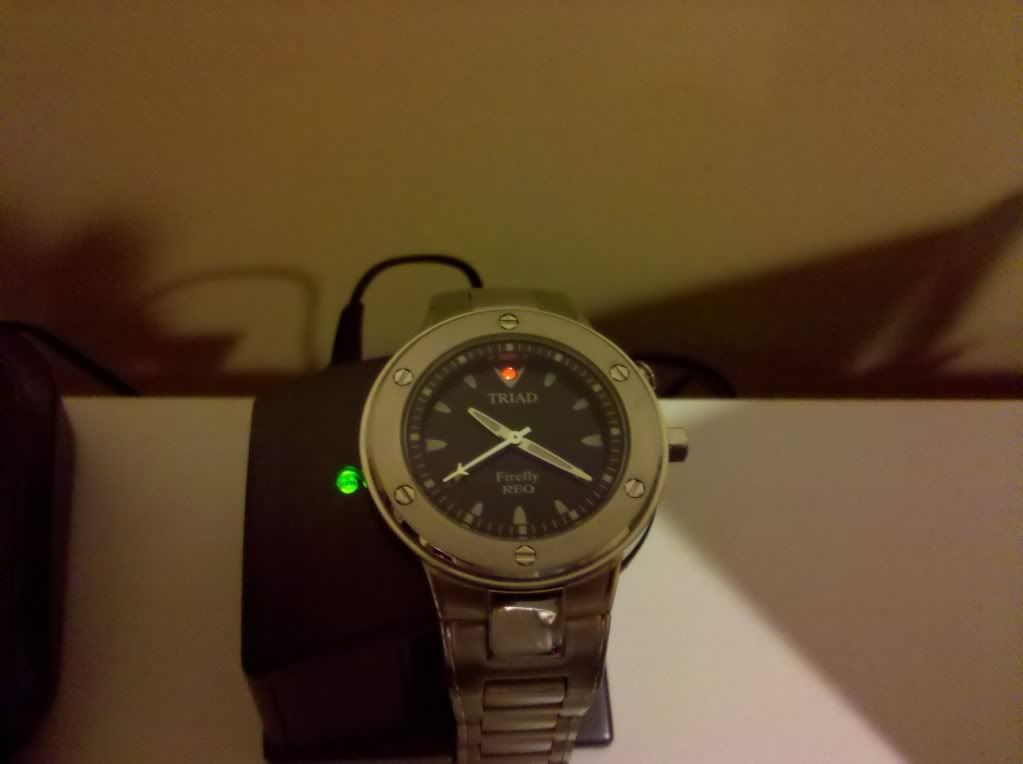 and it charges overnight. the bracelet quality(if you can useTHAT word to describe it) is sorta like a poor man's version of an Orient bracelet.
Overall, I think forthe $50 I spent it is a cool toy to play with and at least it tells time...:b