Discussion Starter
·
#1
·
imported post
I posted this on "WatchGeeks" and although I know that some of you belong to that forum as well, I didn't want to leave any of my "WatchFreeks" family out of the loop so to speak.
As some of you know, Linda & I have been away from home for quite some time. We just got back from Philly last night. Went up unexpectedly due to my Mom's illness a week before the PA GGT and stayed a month. Before I knew I was leaving early, I had ordered some merchandise from "Shop". My next door neighbor was nice enough to grab it all for me when it was delivered (she's been there and done that........ LOL).
So I picked up the merchandise from her today. So here it is: All sized and ready to go as well as a couple of nice Invicta Watch Boxes to boot!! Hope you enjoy.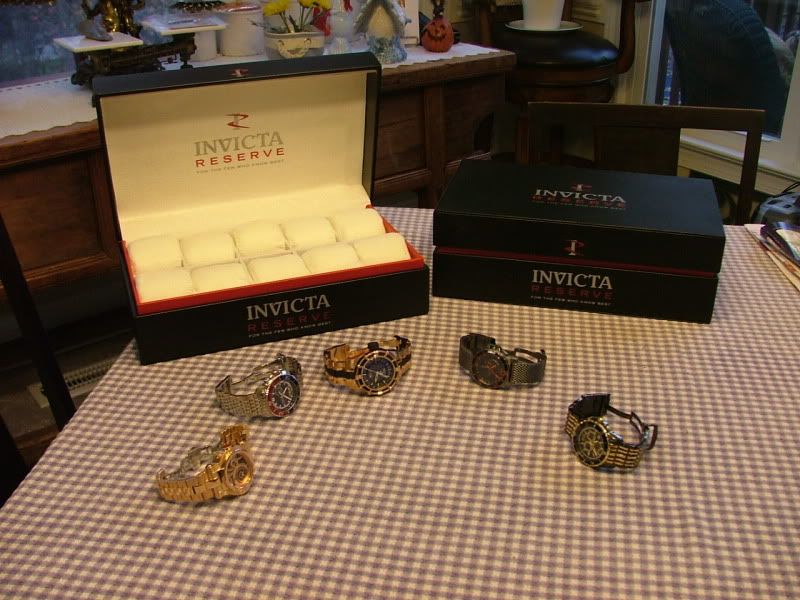 I will also tell you that my mom is doing somewhat better, but at 89 years old, her scenerio is very ..... "fragile". It was well worth the trip to be with her as both Linda and I believe it has helped her. We will be going up again in a few weeks as well. Just something that I have to do. We are close.