Discussion Starter
•
#1
•
imported post
Reviewer:
Mark A. (andrema)
Strap Being Reviewed:
Vintager French Canvas with 1886 stitching
Strap purchased by reviewer for personal collection
.
Please note:
For reference purposes, the pictures below are taken on a 7.25 inch wrist.
Company Website:
[url]http://www.vintagerstraps.com/
[/url]
Company FAQ:
[url]http://www.vintagerstraps.com/zhomehtml/faq.html
[/url]
Facebook:
[url]http://www.facebook.com/pages/Vintager-Straps/143807242122
[/url]
Contact Info:
[email protected]
About:
Vintager Straps is an established strap maker that is well known for high quality handmade watch straps. Micah Dirksen, the owner, is a Panerai enthusiast that has been crafting his custom watch straps for over 5 years for watch community. He stands behind his work and offers a no questions asked guraranty.
Vintager offers automatic discounts for orders of2 straps or more (even for groups). The discount starts at 10% and goes up as more straps are ordered.
Here's how it works:
1 strap = regular price
2 straps = 10% discount
3 straps = 15% discount
4 straps = 20% discount
5+ straps = 25% discount
Stock Photos:
Strap Specifications:

Style:
French Canvas with two keepers
Length (mm):
135/80
Width (mm):
24/24
Thickness:
4mm
Stitching:
1886 Tan without boxed ends
Hole Style:
Round
Buckle Type:
Brushed Thumbnail
Price:
$175,free shipping.
Description of Strap:
This strap could easily be under the "Vintage" section as it's made from 1950's vintage canvas French ammo pouches. This is an extremely versatile strap that provides a great alternative to the standard leather ammo-style strap. The ammo pouch canvas makes it historic and beautiful while a leather backing gives it comfort and style. Box stitching with a double stitch at the corner enhances the strap's vintage character.
Color: Military green
Texture: Canvas
Thickness: 4mm (Thicknesses are approximate)
Stiffness: Firm but very pliable
Water resistance: Good water resistance, does not change color with use
Packaging:
The strap arrived in a padded envelope. Inside the package were the strap and a letter from Micah describing his return policy as well as approach.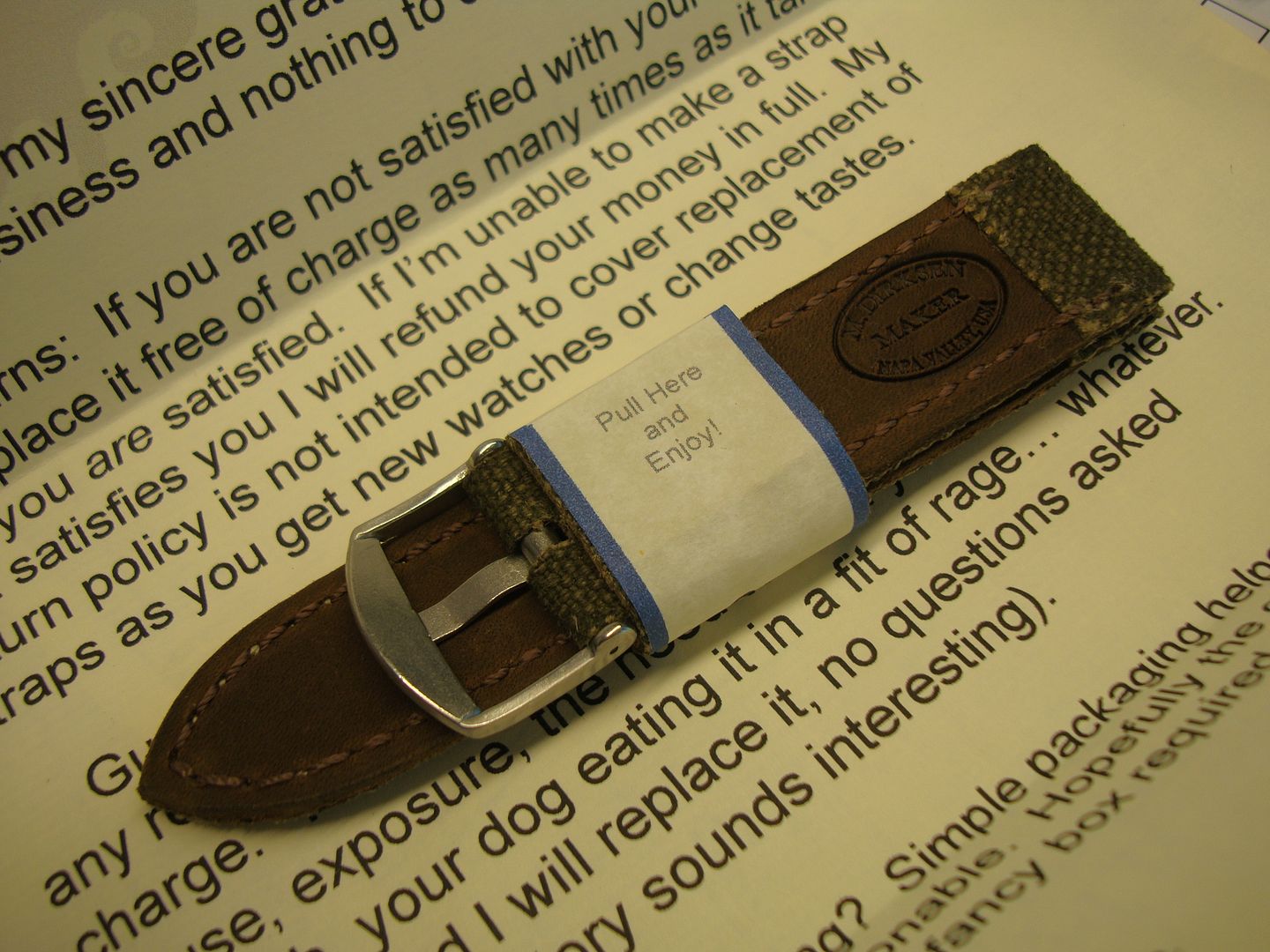 Strap: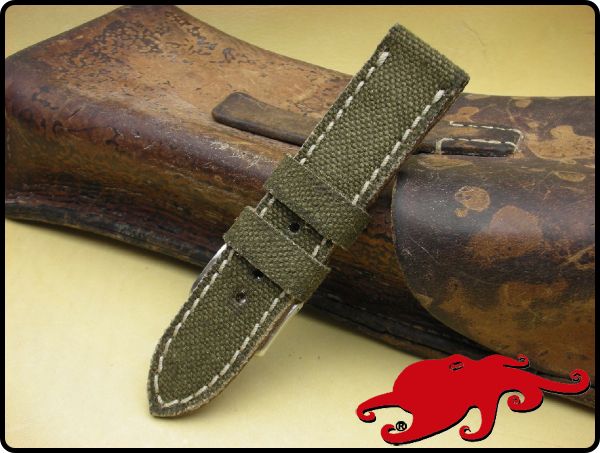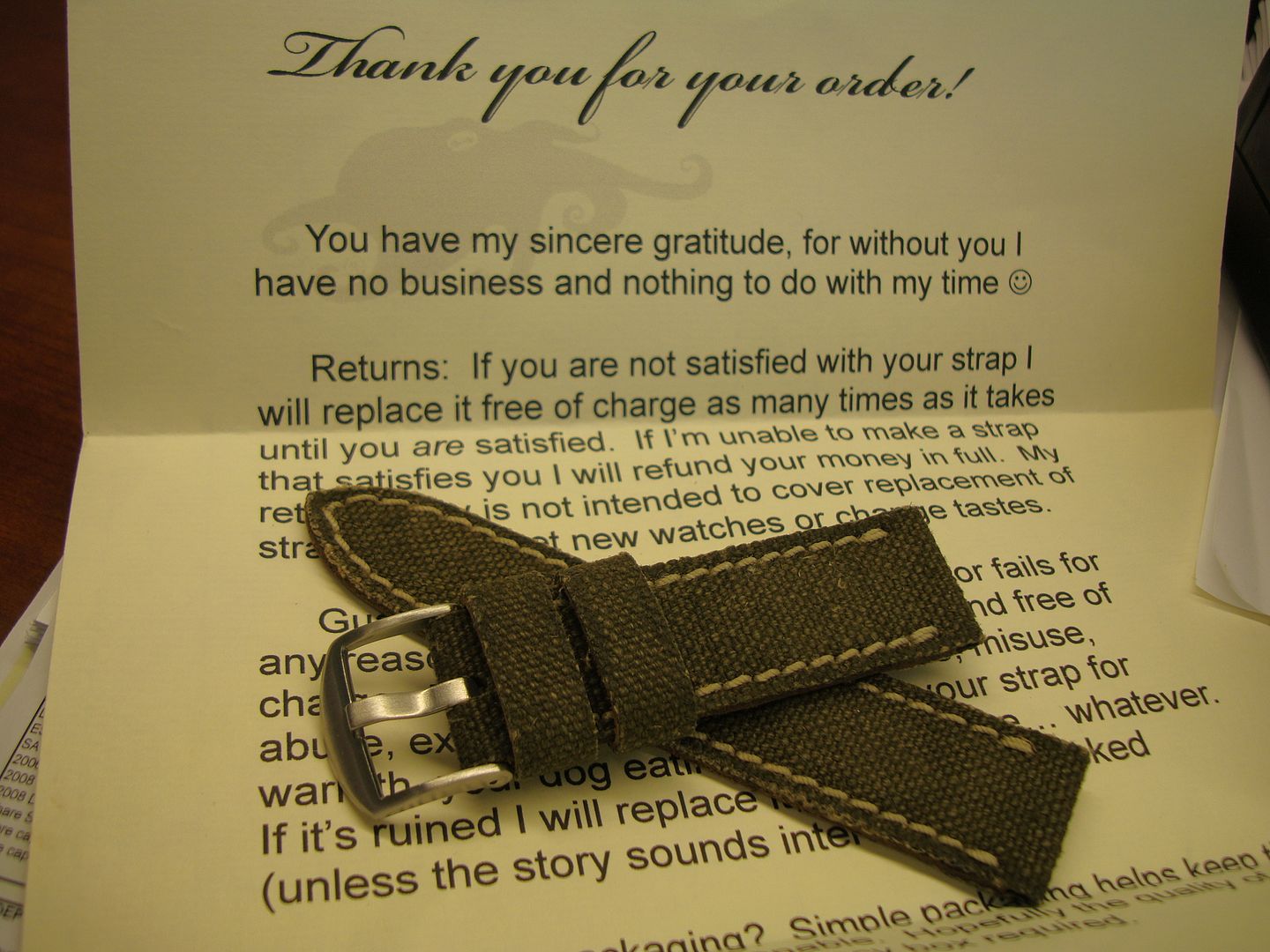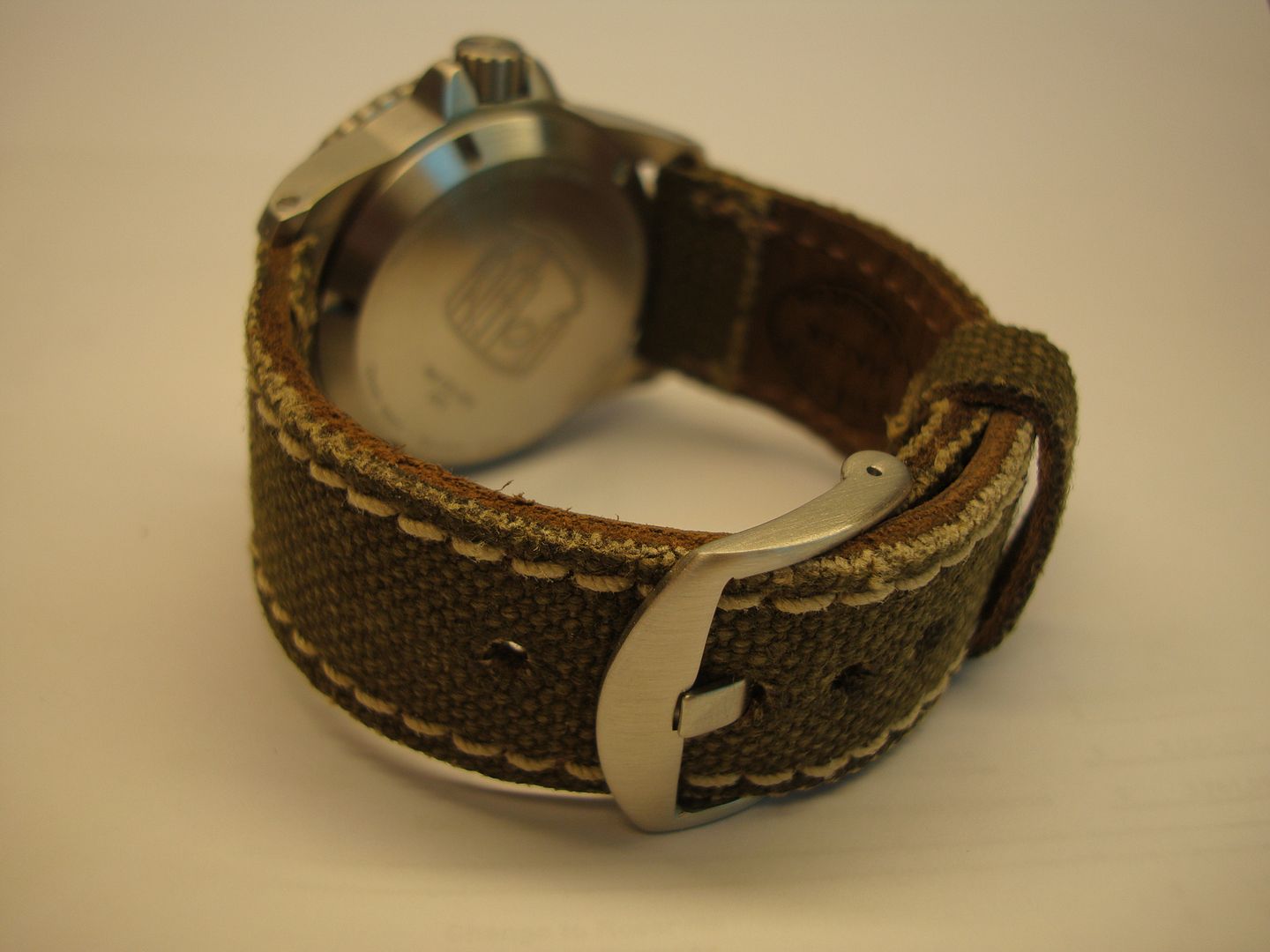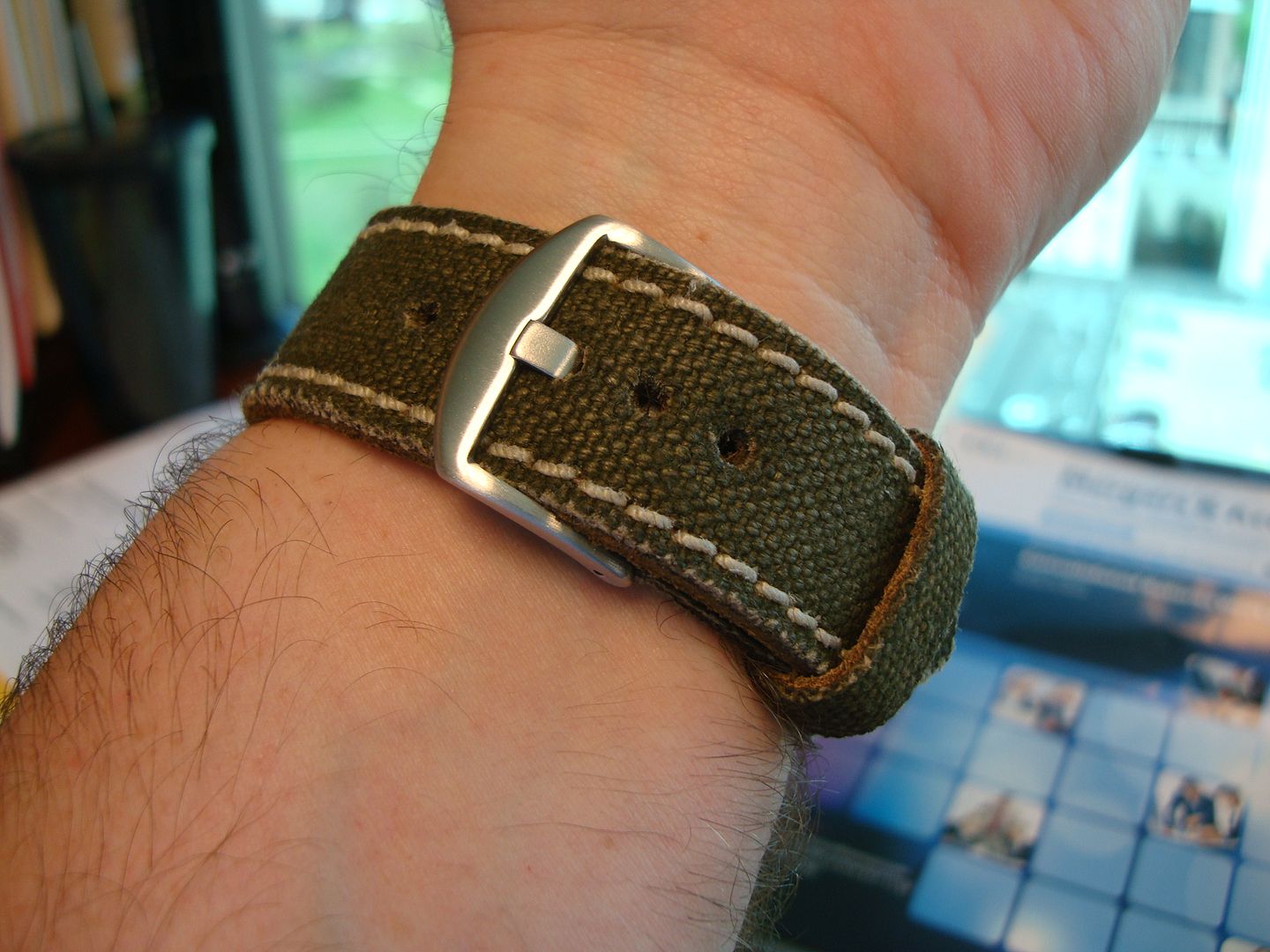 My Thoughts and Impressions:
There is no doubt in my mind that I will be ordering more straps from Vintager/Micah. The quality of his product is outstanding and his customer service is beyond reproach. Top notch product and definitely worth the price!