Reviewer:
Mark A. (andrema)
Strap Being Reviewed:

Pulcher Leather "Piranha"
Strap was donated for review
****************************************************

Company Website:
http://www.pulchersleather.com/
Facebook:
https://www.facebook.com/pulchersleather
Twitter:
https://twitter.com/PulchersLeather
About (from company website):
We are a leather goods company that has been years been in creating and developing leather goods all over the world.
We serve you with our expertise and leading designers whom had years of experience to bring varieties of premium leather goods with creativity, color, and style.
Pulcher's leather serve the masterpiece of leather goods to fulfill your pleasure and luxurious lifestyle.
Pulcher's main products are jackets, bags, watch straps, and camera straps.
****************************************************
Pulchers Leather "Piranha" Strap
Description of Strap:
Piranha combines the best of fine genuine calf leather, Piranha has default color of dark green and dark brown stitching color. Inspired from amazon monster fish skin color, The color impresses a very unique and rare band. The band is made out of a genuine and high quality durable calf skin leather. The band has burnished finish edge which clearly shows each well-built layer. The band itself is right around 4.0 mm thick all the way through.
Piranha was made by highly experienced craftsmen, it is made of chosen exclusive leather calf. Having a thorough cutting process, dying and finishing to each small part of this calf. More than that, stitching techniques hereditary is used in the
process of the band making so that the result is fine-guaranteed leather watch bands.
Stock Photos of Strap: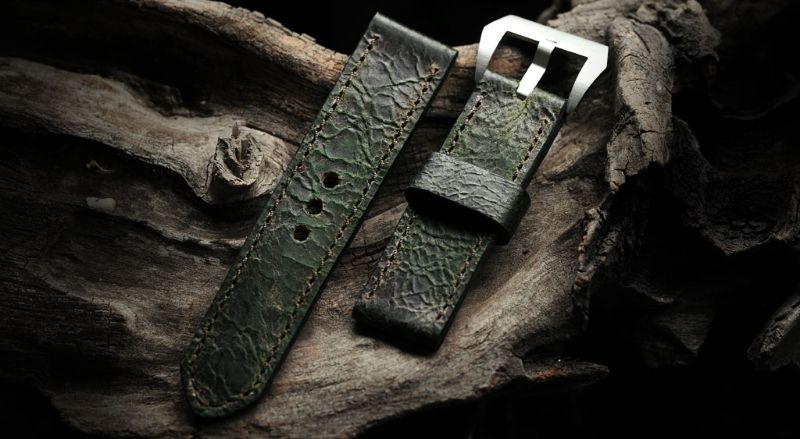 Strap Specifications:
Style: "Suitmatcher"
Strap Color: Multicolored calf leather
Length (mm): 135/80
Width (mm): 24/24
Thickness (mm): 4.00
Stitching: Brown
Buckle: Brown PVD
Price:
$130
****************************************************
Packaging:
The strap arrived in a cardboard tube which was packaged within a padded mailing envelope. Inside the tube, the strap was wrapped in red velour and tied closed with a satin ribbon. I am not a real big fan of elaborate packaging for straps, so I was pleased with this presentation and found it to be a nice touch.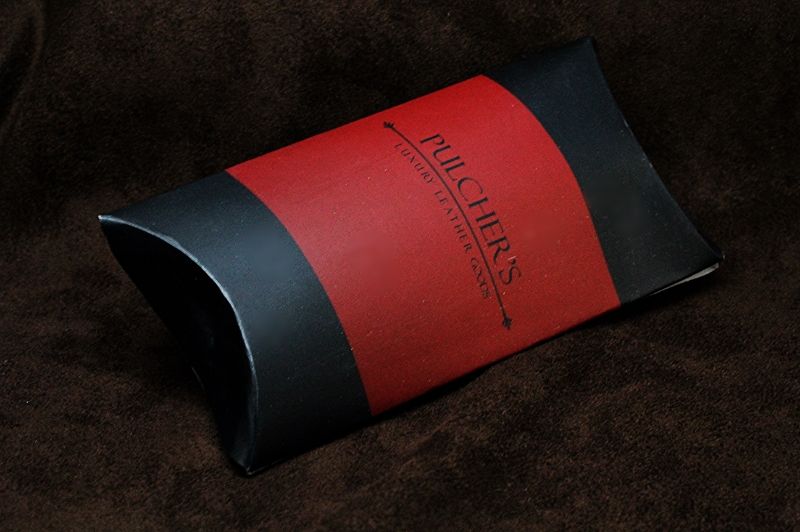 Photos of strap:
Pulcher offers many different styles of leather straps, from browns and blacks that are common amongst strap makers to those with more nontraditional and brighter colors. For this strap review, I chose the "Piranha", which is one of the selections from the company's "Suitmatcher" series.
When I first received the strap, I was impressed by its unique appearance and rich tone. The color of the leather has varying shades of green throughout its surface. The surface of the strap has a matte finish that accentuates the rustic appearance of the strap and gives it a nice casual appearance. The color of this strap is outstanding in person. The finishing applied to its surface gives the strap the look and feel of a lizard or amphibian skin.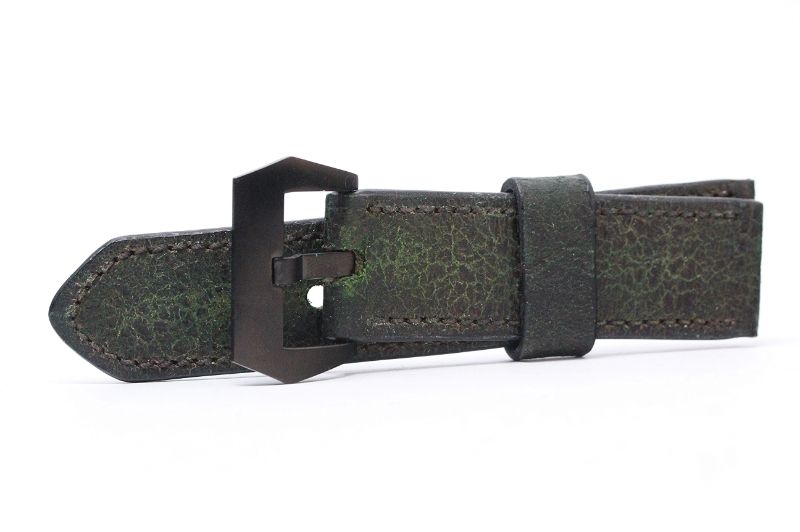 The strap's stitching is brown and has open ends at the lugs. The stitching throughout the Piranha is precise and evenly applied. The photos below provide a closer look at Pulcher's stitching and how nicely the brown thread integrates into the distressed design and tone of the strap.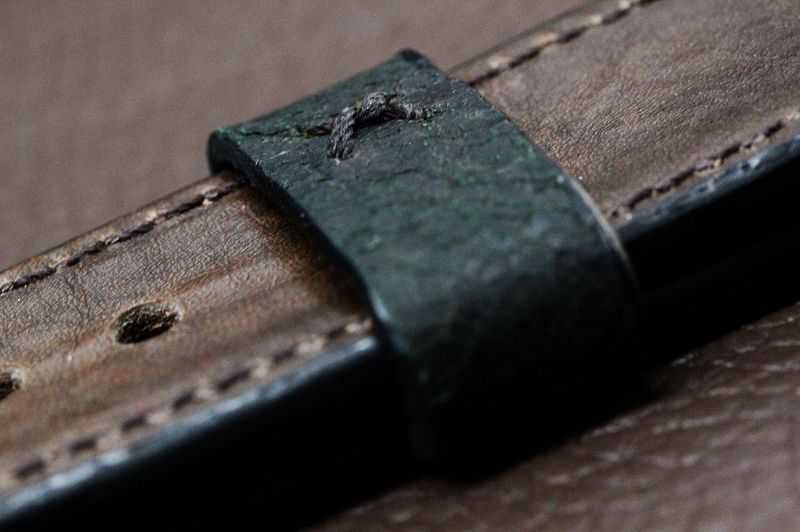 The Pulcher name is embossed into the underside of the strap.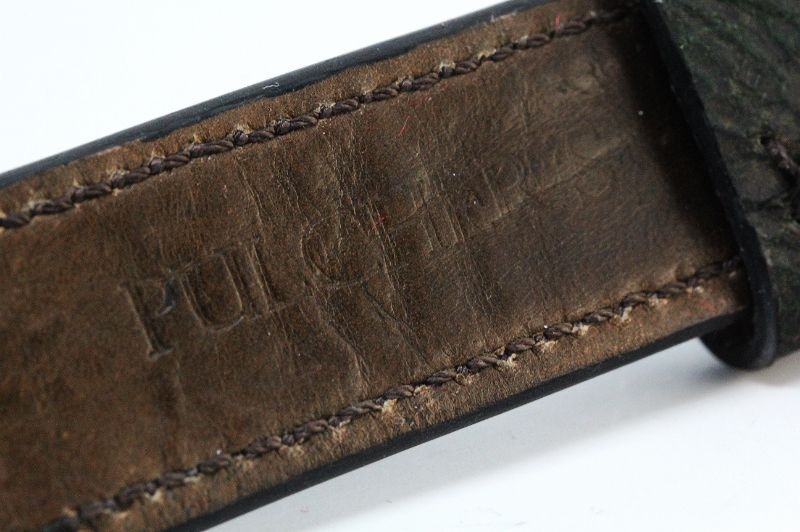 Fresh out of the packaging, the strap had a soft texture and was fairly pliable. The edges have a fantastic burnished finish which coordinates nicely with the straps color and casual appearance.
The craftsmanship of this strap seems to be on par with similar straps within or even above its price point. These factors, coupled with the fact that it is completely handmade, definitely make the strap a very good value and a nice alternative for someone looking for something that not just plain vanilla.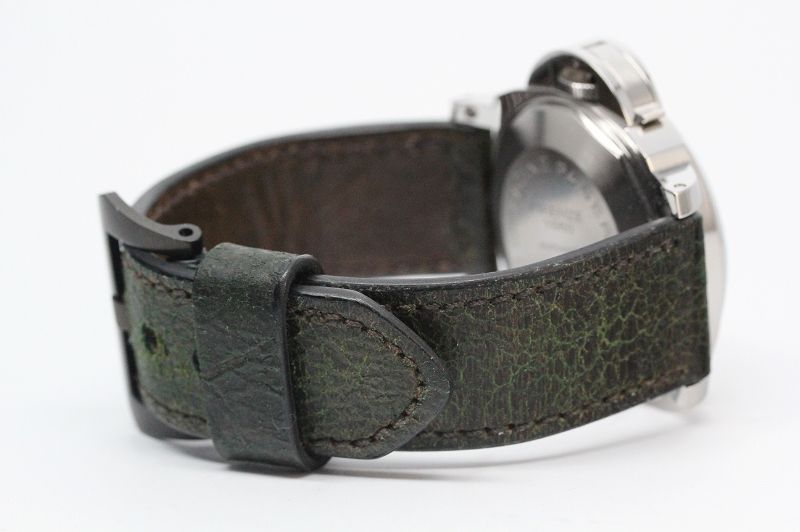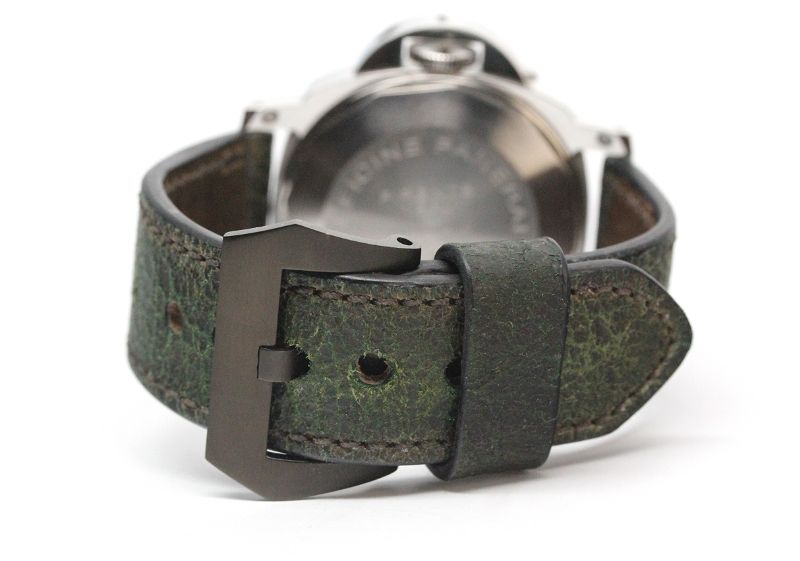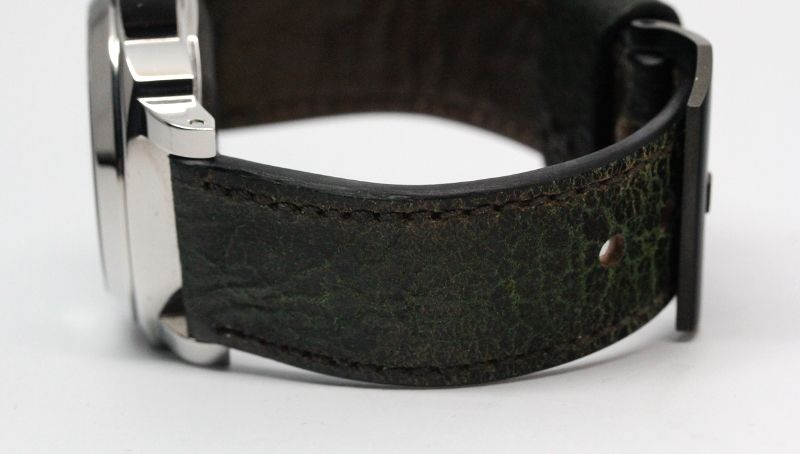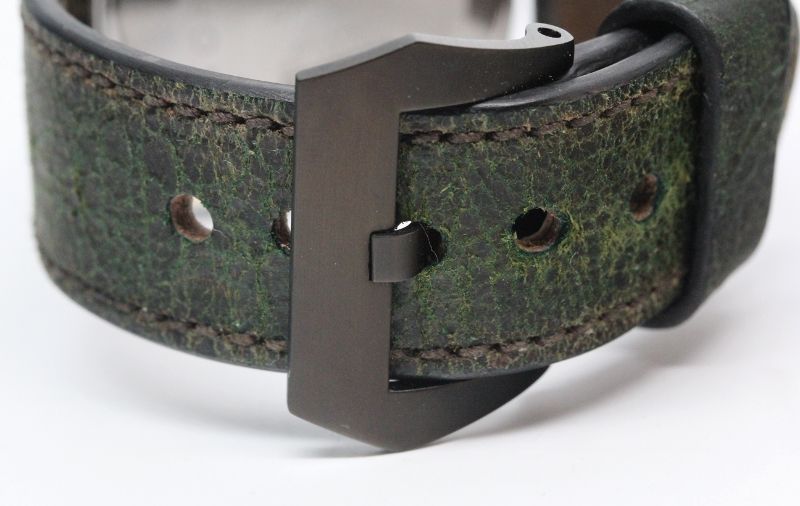 Wrist Shots:
Please note: For reference purposes, the pictures below are taken on a 7.25 inch wrist.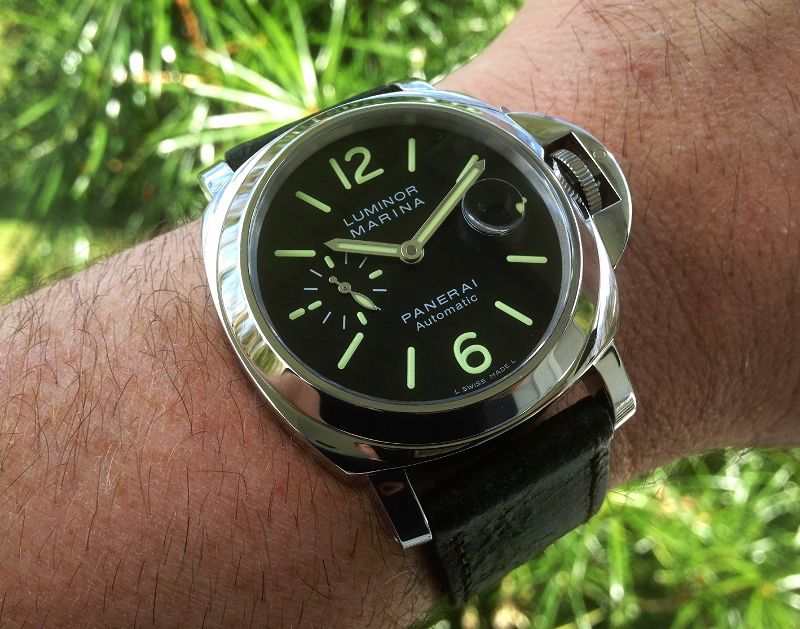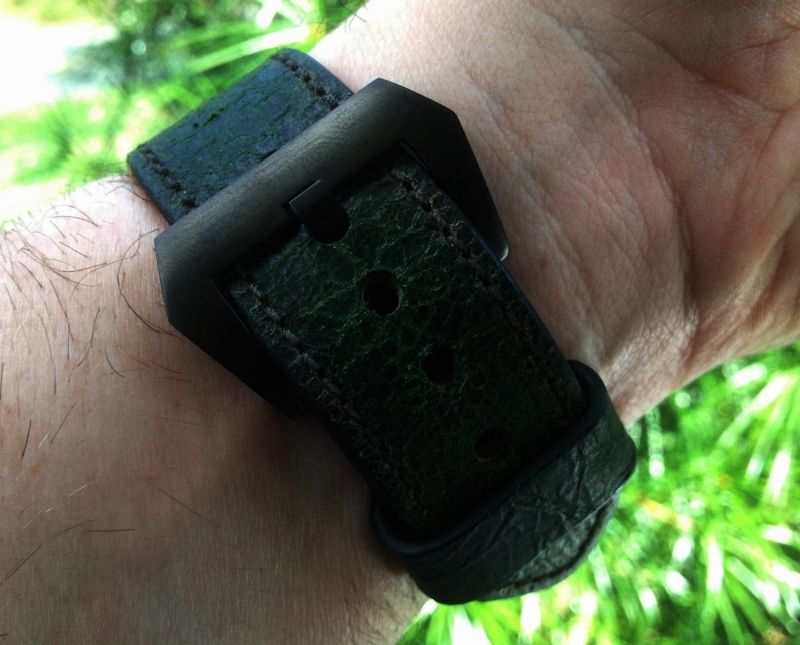 ****************************************************
My Thoughts and Impressions:
Overall, I am very pleased with the quality of this strap and I would recommend Pulcher to anyone looking for a nicely crafted strap at a reasonable price.
In addition to the "Piranha" that was reviewed, the company also makes a wide variety of styles, which use traditional leather as well as vibrant colors. When you have the opportunity, take a look at the company's website to see other examples of their other work.
Thanks for Reading ~ Mark