Reviewer:
Mark A. (andrema)
Strap Being Reviewed:

MRHANZ Custom Watch Straps
Strap was donated for review
****************************************************

Company Website:
http://www.mrhanz.com
E-Mail:
[email protected]
Instagram:
http://instagram.com/mrhanz909
About (from company website):
What started as a personal hobby in 1997, turned into a business venture for me. As a watch enthusiast, I like to collect straps that could be worn to different events and activities. At the request of many customers who ask for additional accessories that match their watchstrap, I decided to expand my product line to carry & wear goods. At mrhanz, you'll find many products that will match both your watches and your unique taste.
****************************************************
MRHANZ "Black Stingray with Pearl"
Stock Photos of Strap:
Strap Specifications:
·
Style: "Black Stingray With Pearl"
·
Strap Color: Black
·
Length (mm): 125/80
·
Width (mm): 24/24
·
Thickness (mm): 4.0
·
Stitching: Black
·
Buckle: Brushed Stainless Steel Thumbnail
Price:
$79
****************************************************
Packaging:
Usually, as long as a strap arrives safe and unblemished, I tend to be fairly flexible when it comes to packaging. In this case, however, I was happily surprised with what I found when I opened the MrHanz "Black Stingray" strap package.
Every strap made is delivered in a custom designed strap box with a magnetic closure. The box has a black/red motif and it is designed to resemble a book. The best way that I can describe it is like a "book safe" that you see in the movies. Inside the box, the strap is secured in place by rubber strapping. This ensures that it remains safely in place while in transit.
I have to say, the quality of the box is very nice. In fact, it can certainly be repurposed as a watch travel case or strap storage after the strap is removed.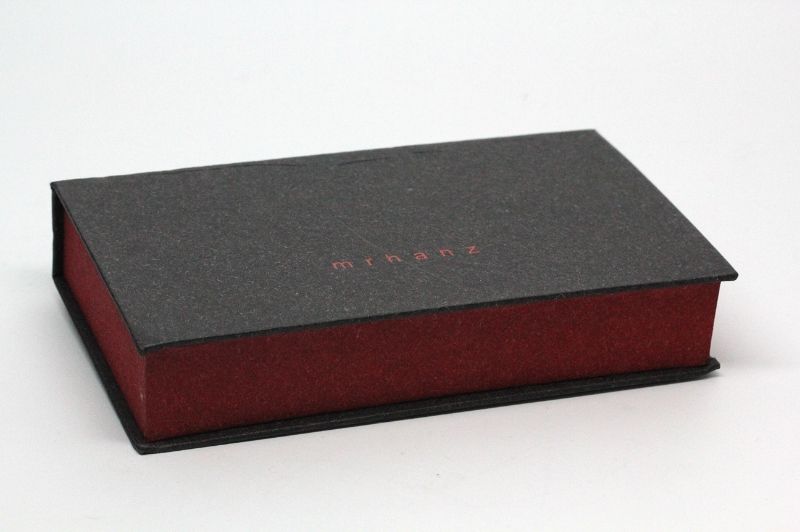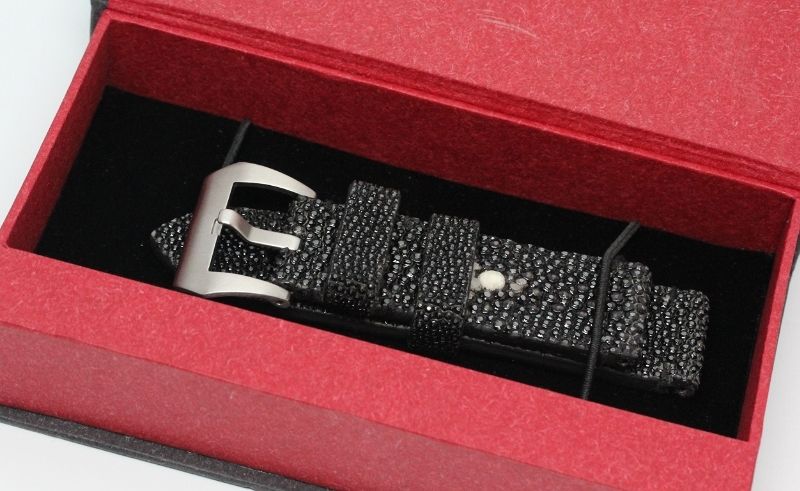 Photos of strap:
The MrHanz stingray straps are offered in several different colors. For the review strap, I chose the "Black Stingray with Pearl" version.
When I first received the strap, I was impressed by its unique appearance and rich tone. The color of the stingray is mottled in appearance, with varying shades of black throughout its surface. The surface of the strap has a polished finish that provides a nice sheen. The "pearls" are located on the buckle-side of the strap and provide a nice, contrasting touch as well as interest to the strap.
As you can see from the photos, the strap has minimal black stitching at the lug ends, which almost disappears into its surface. The hand stitching is nicely executed and precise.
When received, the strap had a soft texture and was fairly pliable. The edges are coated to coordinate with the straps color and they have a very nice, refined appearance. The craftsmanship of this strap seems to be on par with similar straps within or even above its price point. These factors, coupled with the fact that it is completely handmade, definitely make the strap a very good value and a nice alternative for someone looking for something that not just plain vanilla.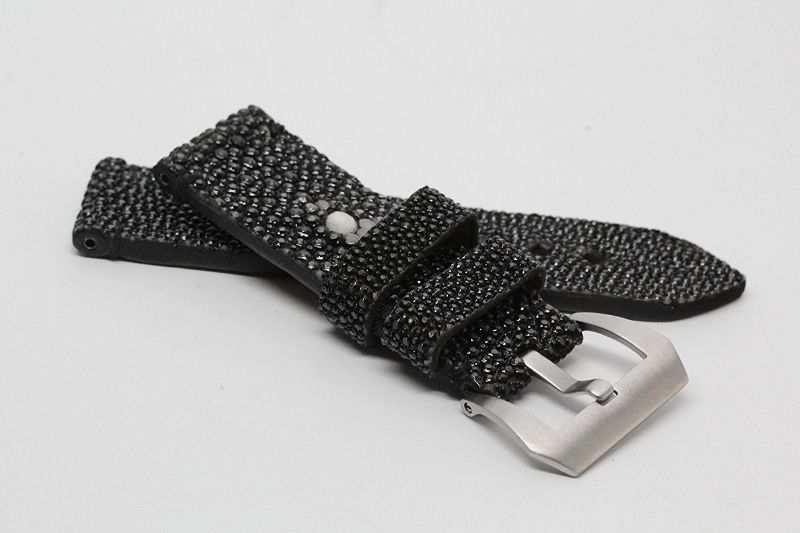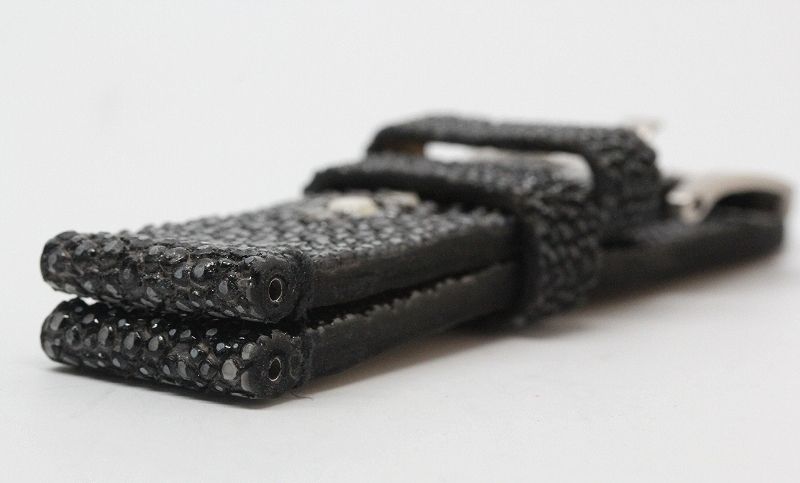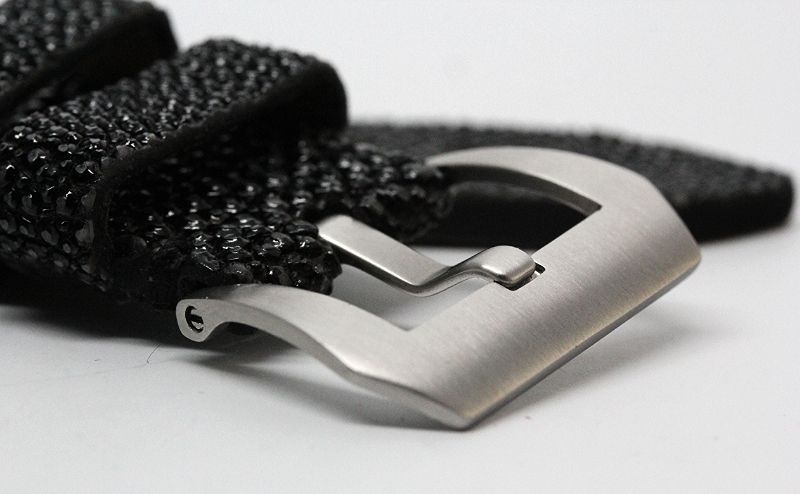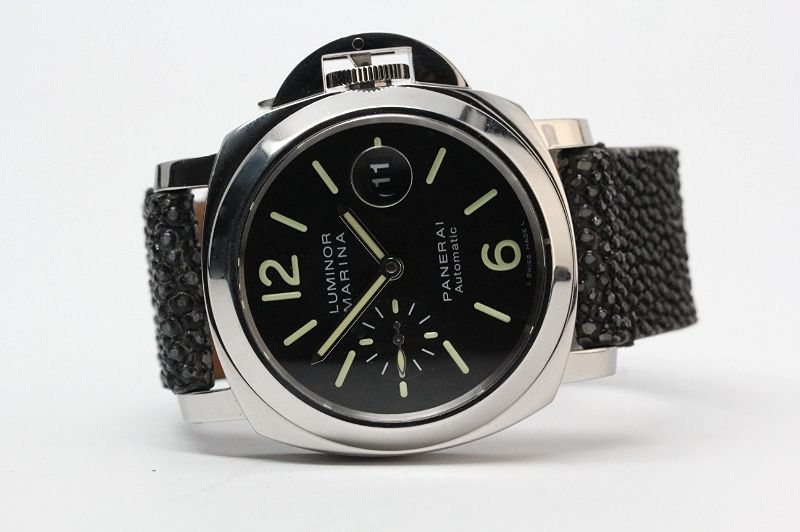 Wrist Shots:
Please note: For reference purposes, the pictures below are taken on a 7.25 inch wrist.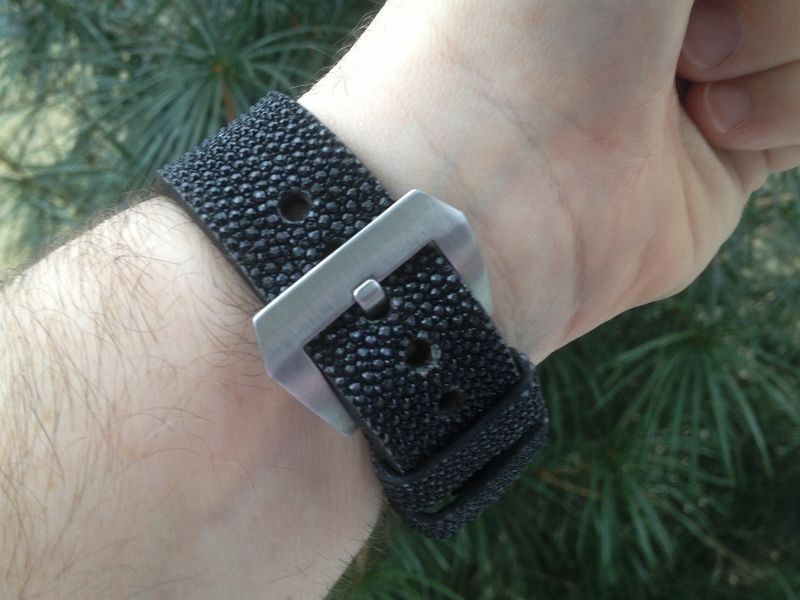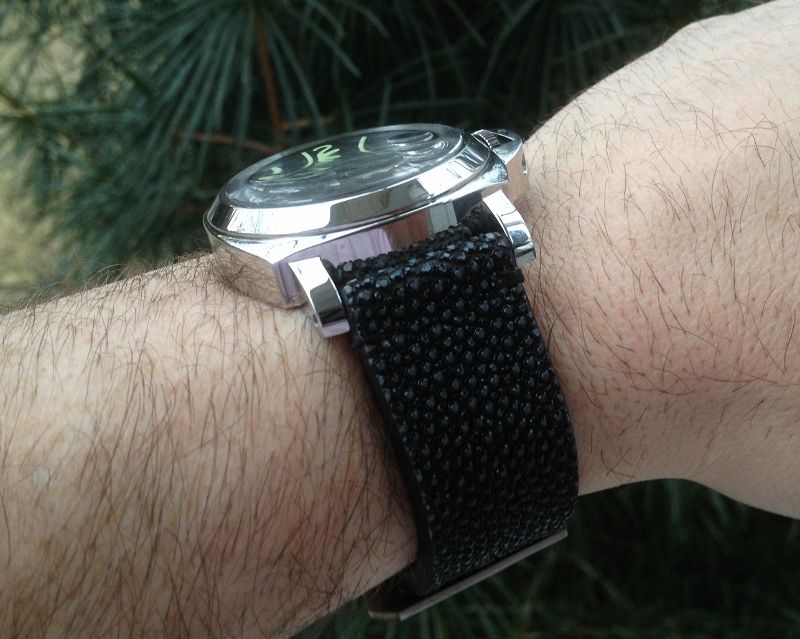 ****************************************************
My Thoughts and Impressions:
Overall, I am very pleased with the quality and value received of this strap and I would recommend MrHanz to anyone looking for a nicely crafted strap at a great price.
In addition to the stingray strap that was reviewed, the company also makes a wide variety of styles, which use traditional leather as well as exotic animal skins. All of the straps are priced moderately, so take a look at thier website when you have the chance for examples of their other work.
Thanks for Reading ~ Mark