Discussion Starter
•
#1
•
imported post
Reviewer:
Mark A. (andrema)
Strap Being Reviewed:Gunny StrapsNATO
Strap was donated for review.
[line]
Please note:
For reference purposes, the pictures below are taken on a 7.25 inch wrist.
About:


Gunny Straps is a fully hand made, hand finishing straps that is most suit but not limited for Panerai and any other big watches. It's all made by hand with help of small manual tools, so you might find some minor imperfection in it which is unavoidable for a handmade straps. Again, human is different from machine, so every strap is unique and have their own character, especially for manually distressed/vintaged one. If you expect a very precision, perfectly aligned machine-made strap, and perfectly color pattern similarity then you're in the wrong address, but if you're looking for an art strap, with individually numbered, with each its own unique character, then you're in the right place. Any other model also available as per request, not limited to one watch brand only.
Company Website:
http://gunnystraps.blogspot.com/
Contact Info:
[email protected]
Stock Photo: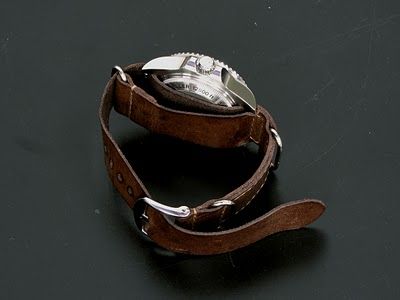 Strap Specifications:

Style
: Leather NATO
Length (mm)
: 135/80
Width (mm)
: 20
Thickness:
0.5mm
Stitching
: Stitchless
Buckle Type
: Polished Thumbnail and Rings
Price
: $75
Description of Strap:
NATO with vintage thin leather, elegant, extremely soft. Non-distressed.
Packaging:
The strap arrived in a padded envelope. Inside, the NATO strap was safely wrapped in a plastic pouch.
Photos of strap: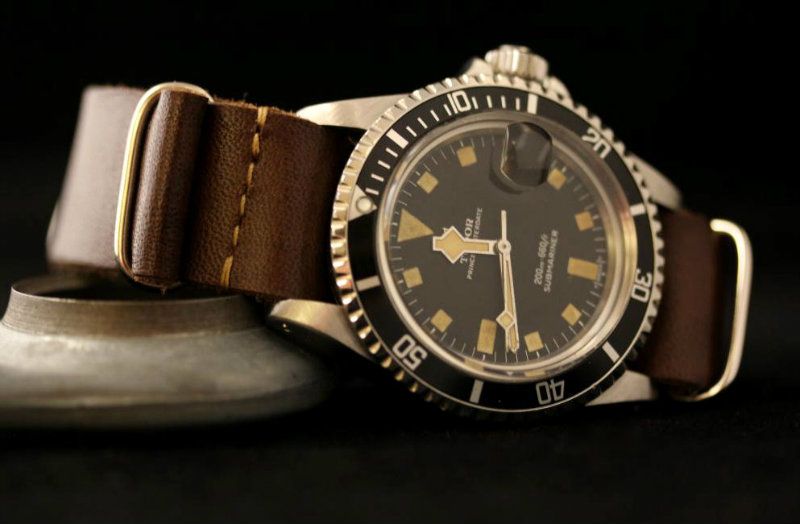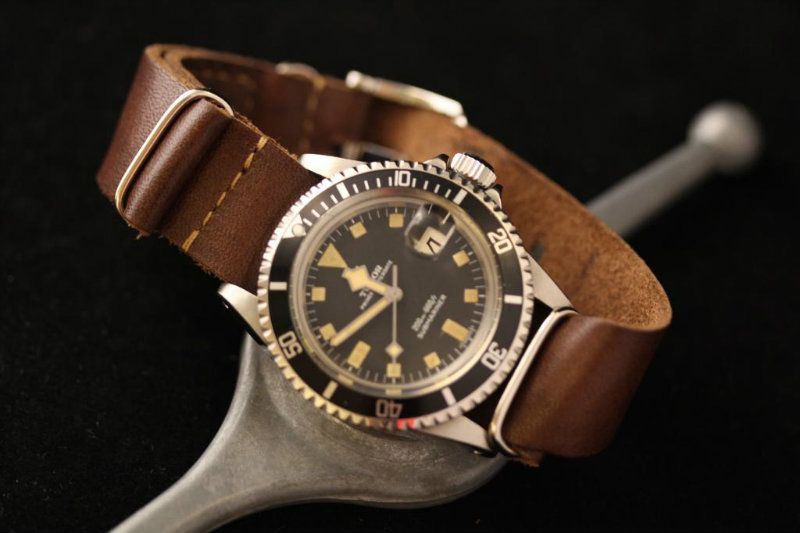 Wrist Shots: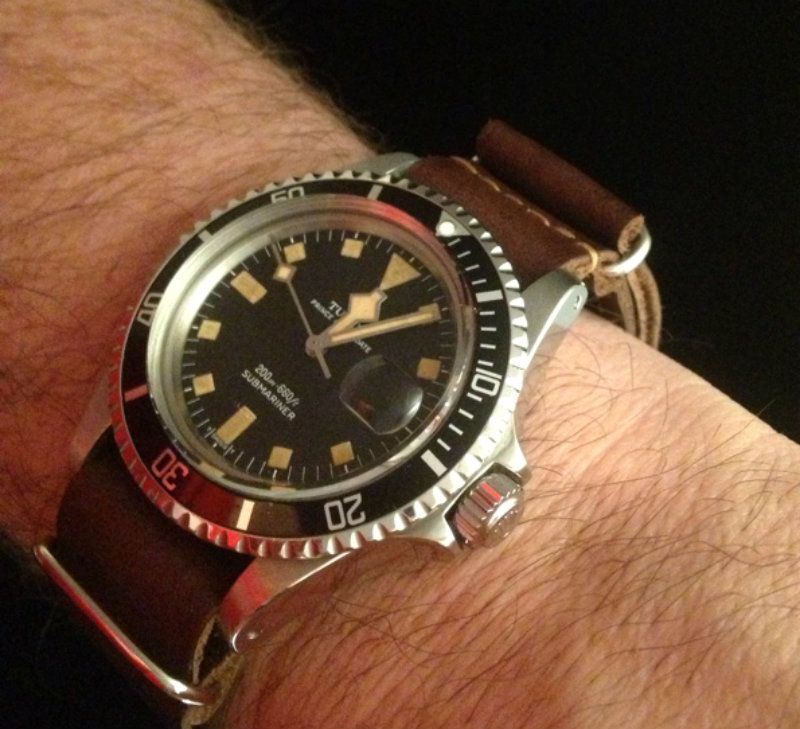 Strap compared to Gunny Straps Vintage NATO:
My Thoughts and Impressions:
First of all, this is my third Gunny Strap. When I was provided with the opportunityto review another one of their models, I jumped at the chance. I have been very pleased with my previous purchases, so my expectations for the NATO were high.
This strap is part ofGunny's NATO Series of straps. At first glance, theStandard NATO is afantastic looking strap, with clean lines and classic design.The leather is very soft as well as pliable, with unfinished edges that enhance the vintage character of the strap. The stitching is well done, withstraight, even and precise stitching. To finish off the strap, included on the strapare two polished stainless steel keeper rings anda matchingstainless steel springbar buckle. All of these featurescombined add tothe strap's vintage character and great compatability for vintage and flieger style watches.
The Gunny strap appears to me to be made of vintage ammo pouch leather and is crafted to appear aged or worn. To me, this is a very good indication of the efforts and craftsmanship employed by the strap maker.
The quality of his product is supurb. This, coupled with the relatively low price as compared to similarly styled straps, makes the NATO strap an excellent value. I am very pleased withthis strap and I will definitely considerordering another strap fromGunny very soon!