Reviewer:
Mark A. (andrema)
Strap Being Reviewed:
Gunny Straps "Dark Oil" Series
Strap was donated for review.
-----------------------------------------------------------------
About:
Gunny Straps is a fully hand made, hand finishing straps that is most suit but not limited for Panerai and any other big watches. It's all made by hand with help of small manual tools, so you might find some minor imperfection in it which is unavoidable for a handmade straps. Again, human is different from machine, so every strap is unique and have their own character, especially for manually distressed/vintaged one. If you expect a very precision, perfectly aligned machine-made strap, and perfectly color pattern similarity then you're in the wrong address, but if you're looking for an art strap, with individually numbered, with each its own unique character, then you're in the right place. Any other model also available as per request, not limited to one watch brand only.
Company Website
:
http://gunnystraps.blogspot.com/
Contact Info:
[email protected]
---------------------------------------------------------------
Stock Photo:
Strap Specifications:
·
Style: Dark Oil Series
·
Length (mm): 125/80
·
Width (mm): 24.0
·
Thickness (mm): 3.0
·
Stitching: Brown
·
Buckle Type: GPF Style "Flat Sewn-in" with Matte Finish
Price: $150
Description of Strap from Company Site:
Elegant vintage, very similar to original vintage strap attach to one of 6152 watch that I ever see n touch. Texture, softness, thickness is very resemble to that original strap. Yes, its a bit similar to my Arillo serie but without distressing, very soft, smooth, oily and shiny surface.
Packaging:
The strap arrived in a padded envelope. Inside, the strap was safely wrapped in a plastic pouch. I am not a real big fan of elaborate packaging for straps, so this is perfectly acceptable.
Photos of
strap: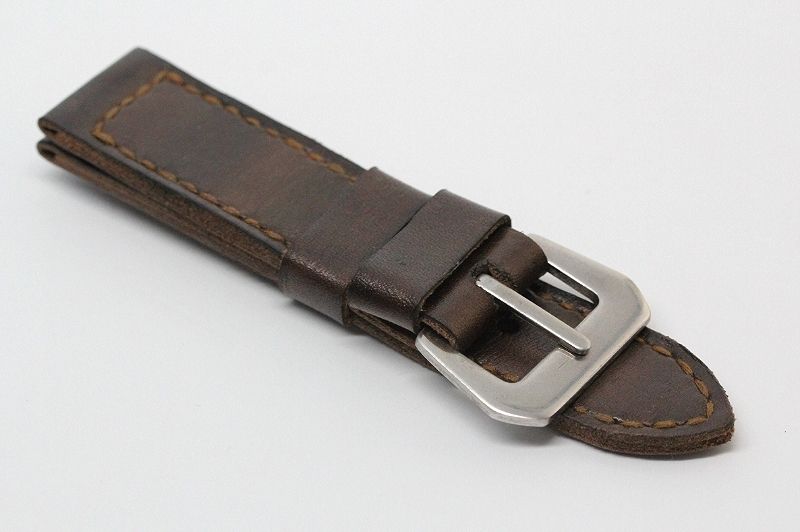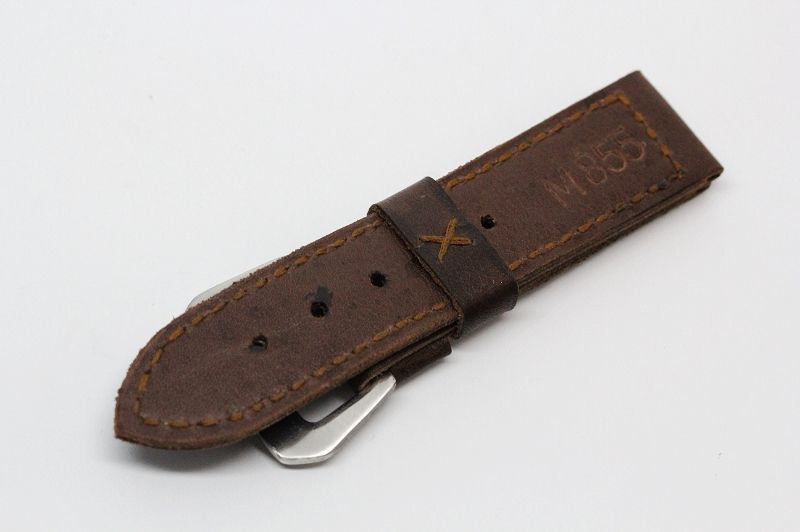 The strap stitiching has a medium brown/gold tone and boxed ends at the lugs. The stitching throughout the strap is precise and evenly applied. The photos below provide a closer look at Gunny's stitching as well as the raw cut strap edges.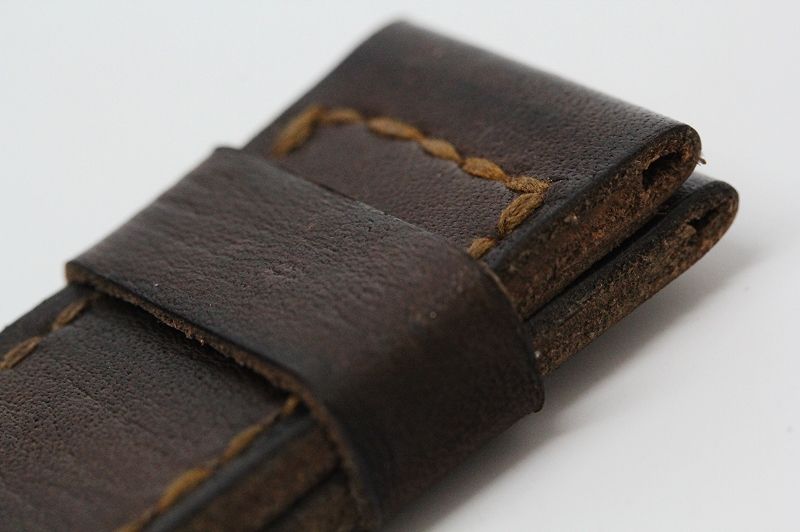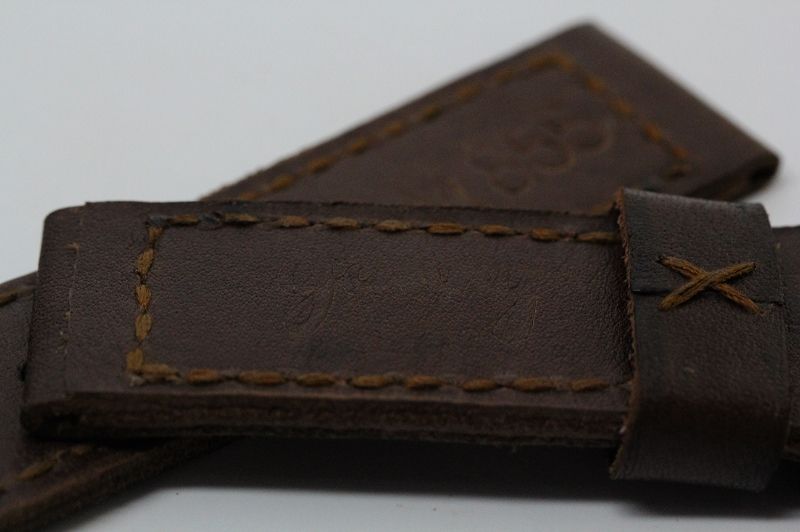 http://s864.photobucket.com/user/andrema_bucket/media/Gunny%20Straps%20-%20Dark%20Oil/9a597be4-1390-4ec0-bc7c-ca7782b1e112_zps751a9c02.jpg.html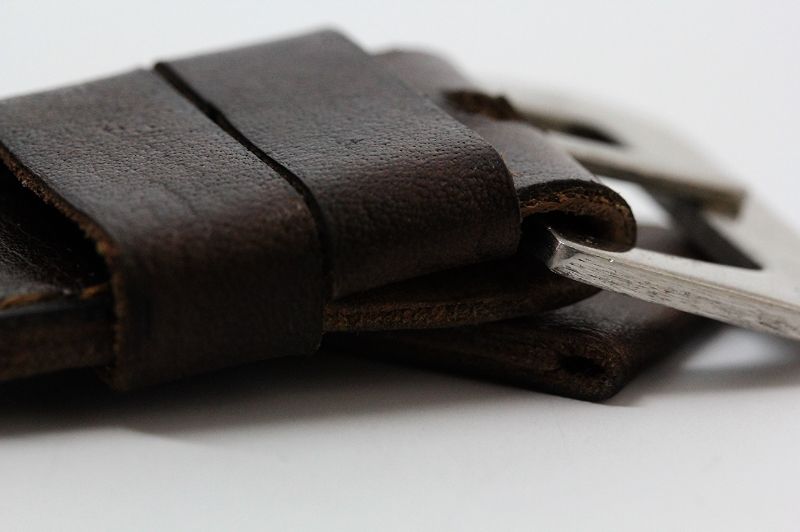 For this strap, I selected a brushed "GPF style" buckle, which has a Pre-V

silhouette

, but has a flat profile. The quality of the buckle is very nice and it fits the style of the strap very well.
http://s864.photobucket.com/user/andrema_bucket/media/Gunny%20Straps%20-%20Dark%20Oil/c4ee8022-bf15-4bf8-a65f-84f1860e5f92_zps5e23e9b6.jpg.html
The following photos were taken with the strap mounted onto a Panerai Luminor Marina 104. The tone of the strap works very nicely with the watch and, although the GPF buckle has a matte finish, it looks perfectly at home when paired with the Gunny Dark Oiled strap and watch's polished case finish.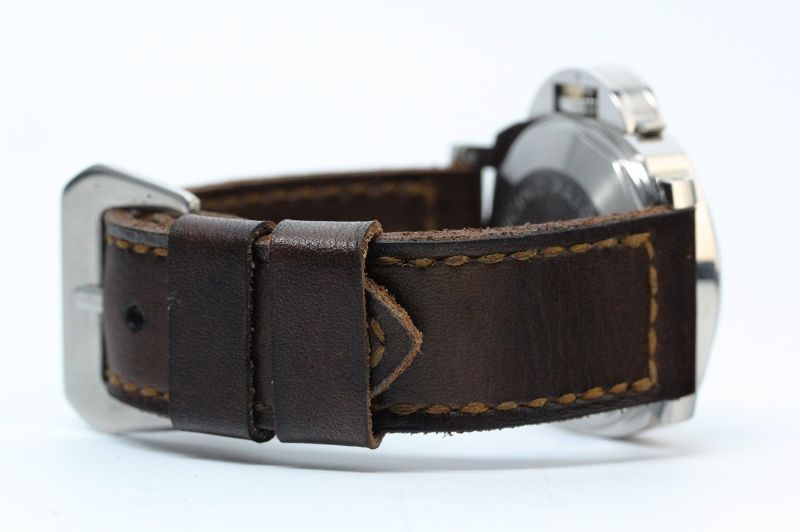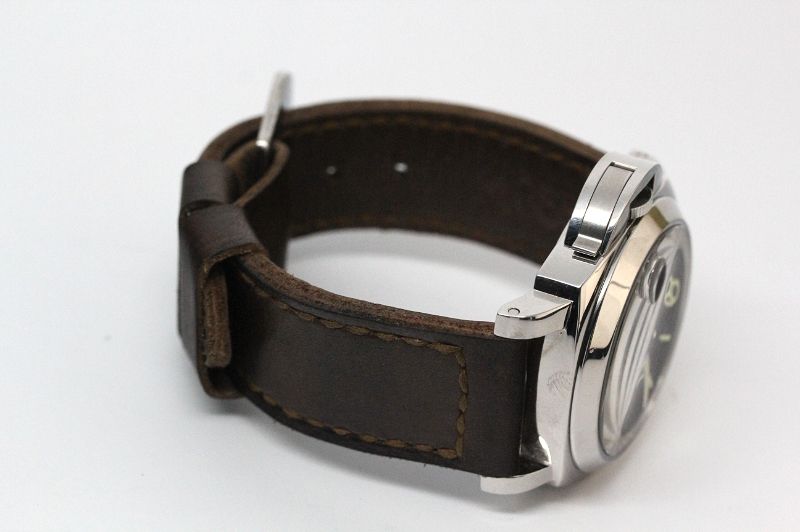 Wrist Shots:
Please note:
For reference purposes, the pictures below are taken on a 7.25 inch wrist.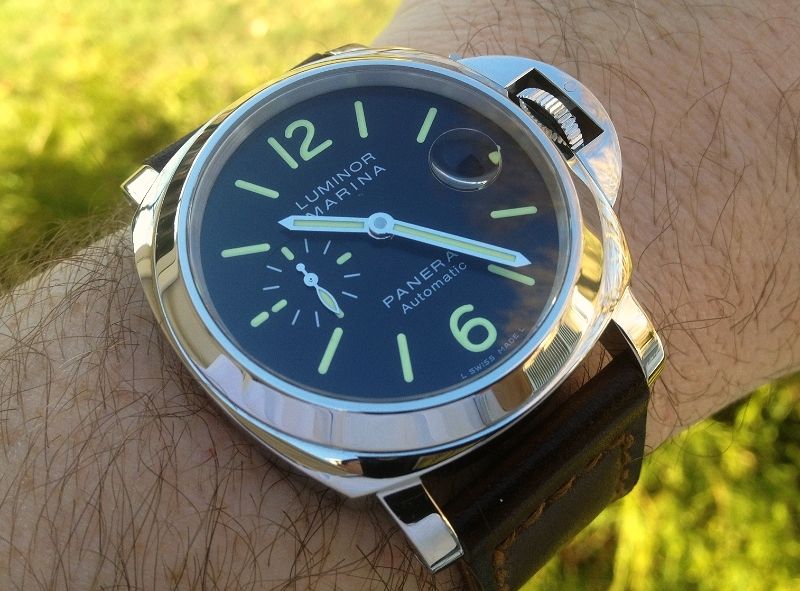 My Thoughts and Impressions:
First of all I wanted to mention that I have owned several Gunny Straps. When I was provided with the opportunity to review yet another one of their models, I jumped at the chance. I have been very pleased with my previous purchases, so my expectations for the "Dark Oiled" series were fairly high.
This strap is part of Gunny's Dark Oiled series of straps. At first glance, the strap has a nice deep brown appearance with a fantastic texture along its surface. The best way that I can describe the strap is that it looks to have dimples and slight wrinkles throughout its surface. This gives the strap a slightly rustic appearance, which lends itself to a more casual feel. All of these features combined allow the strap to be worn on a wide variety of watches and watch styles.
The fit and finish on this strap is very nice. The craftsmanship applied by Gunny to produce the casual feel of this strap is excellent. The edges of the strap have precise cuts and the unfinished edges fit the overall feel of the watch and adds a bit of a subdued appearance to the strap. The When received, the strap is very comfortable on the wrist and has a nice, supple feel.
In summary, the quality of his product is superb! This, coupled with Gunny's superb customer service and quick delivery make the "Dark Oiled" certainly worth the price of admission. I am very pleased with this strap and I will definitely consider ordering another strap from Gunny very soon!
Thanks for reading ~~ Mark