Reviewer:
Mike W. aka UKWolfeman
Straps Being Reviewed:
Bosphorus Straps
Location:
Istanbul, Turkey
Facebook:
https://www.facebook.com/bosphorus.strap
Email:
https://www.facebook.com/messages/bosphorus.strap
About/History:
Not currently available but one can follow their numerous daily Facebook posts for perspective.
Specifications:
Width - 24/24mm
Length - 130/80mm
Thickness - 4.5mm
Cost - $50 USD
Thoughts and Impressions:
I first noticed Bosphorus strap on Facebook. The straps being pictured on numerous posts seemed to be well made. I couldn't believe the $50 cost so really wanted to check them out. The straps sent for review arrived in an envelope with no extravagant packaging. I was impressed with the quality immediately.
The leather of both straps is a vegetable tanned cowhide. One strap was produced with minimal stitching the other with full stitching. The stitching is waxed polyester. The straps are quite soft and flexible. Each strap is
24/24mm in width, 130/80mm in length, and approximately 4.5mm thick
. The finishing of both straps is quite nice. The strap edges and holes are all burnished with no raw edges anywhere on the strap. Both straps come with two matching stitched floating keepers. Both straps are very substantial in size in thickness and finished quite well for a $50 strap. The straps are both comfortable on the wrist and have improved in comfort as each break in further.
Bosphorus straps remind me of the build quality found with Heroic 18 and Kain Heritage straps but at a fraction of the cost. So those of you familiar with those brands will have some perspective about the type of strap you will be receiving from Bosphorus. I used a PVD Magrette Moana Pacific Professional Diver for modeling of the straps. I really believe the PVD finish shows off the great colors and varied looks of the straps illustrating two separate looks. Both options perfect for a PVD finish watch especially a diver. I look forward to Bosphorus providing greater choices of length and width as well as more sizing holes standard. I also hope that Bosphorus changes their keepers slightly making the inner keeper fixed to prevent strap slipage for those utilizng the outer most sizing holes. Buckle options would also be another aspect I would hope Bosphorus will provide in the future. Overall extremely impressed with the quality related to the cost as the straps seem to be a great value.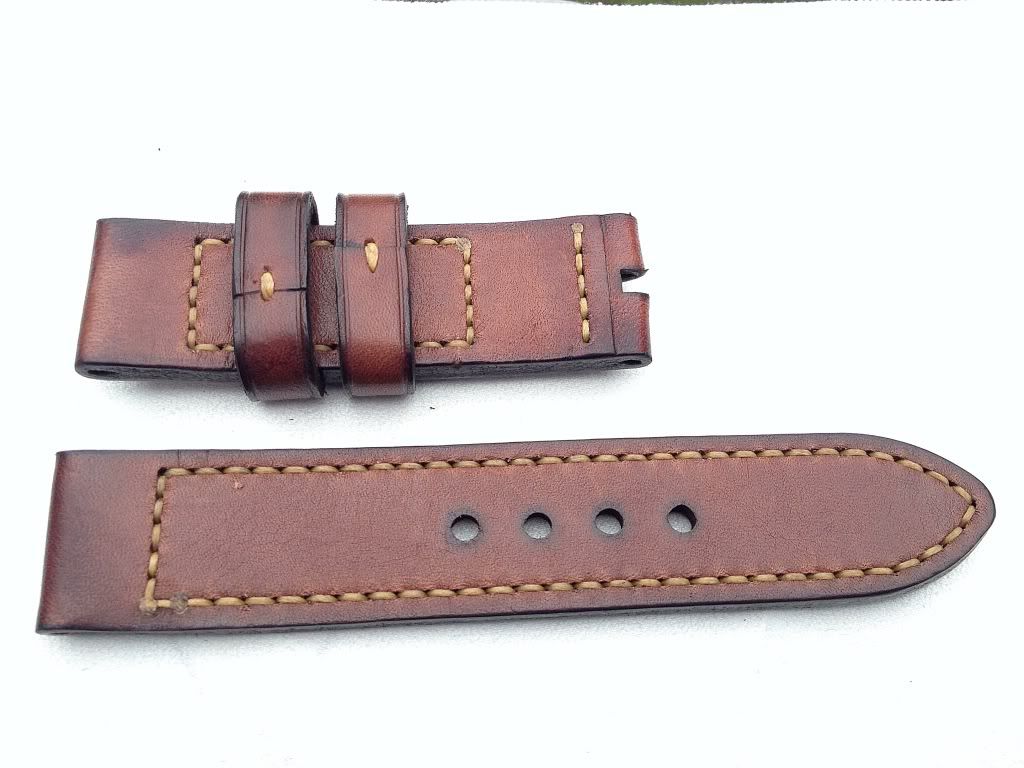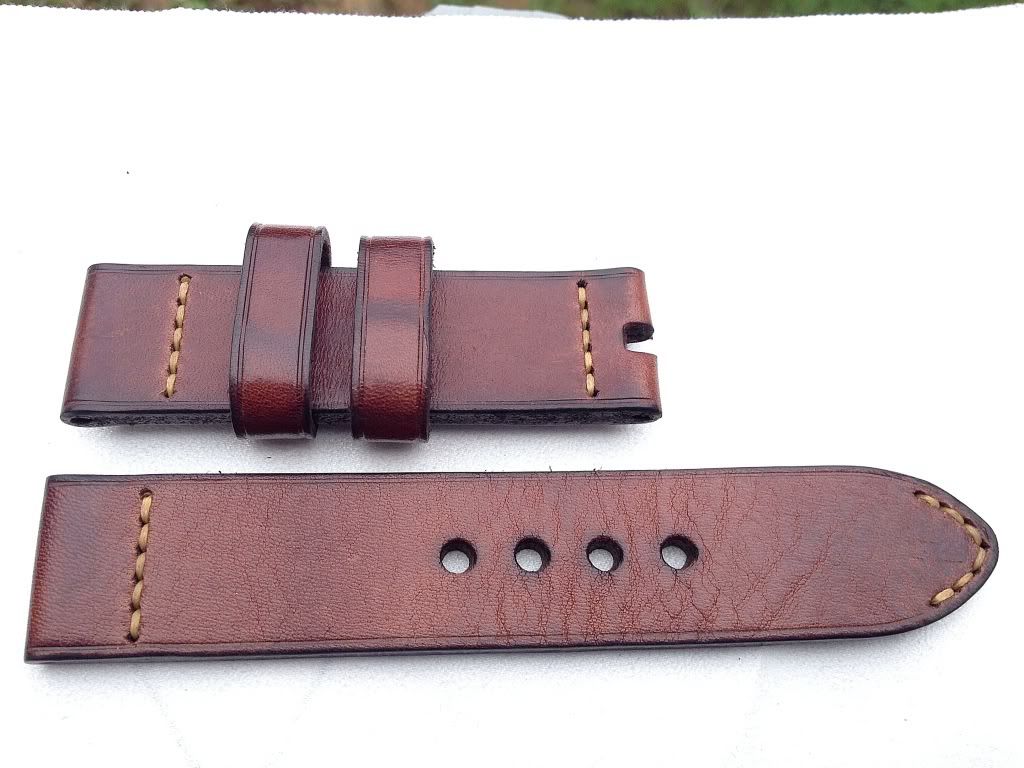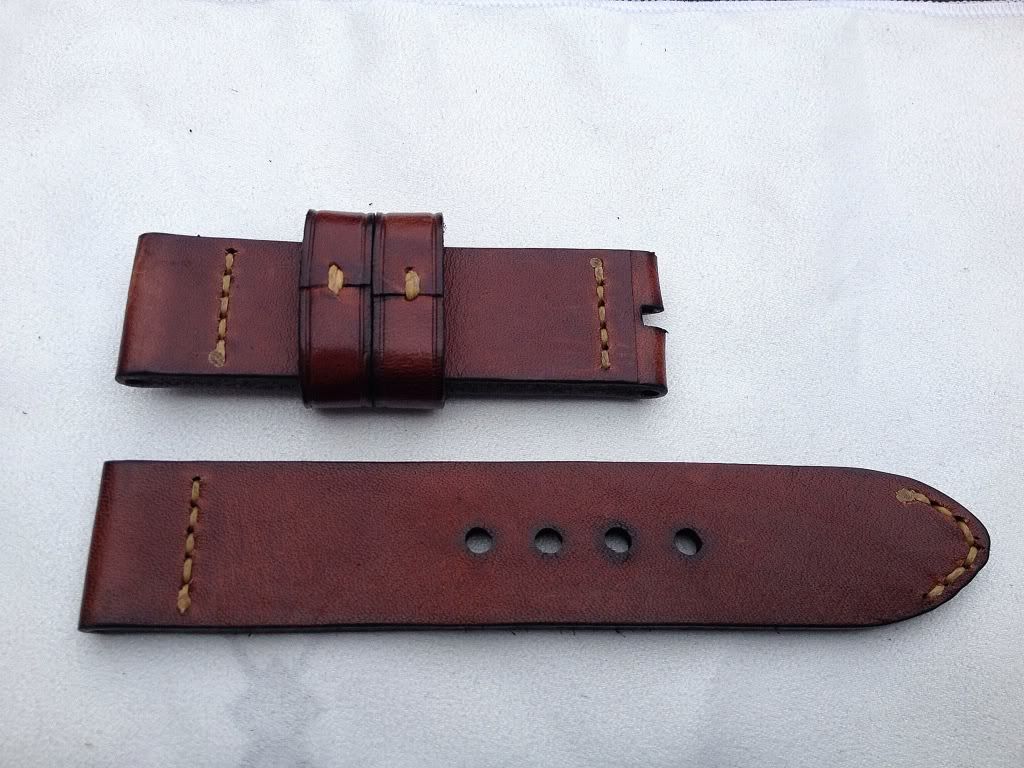 Minimal Stitch on Model: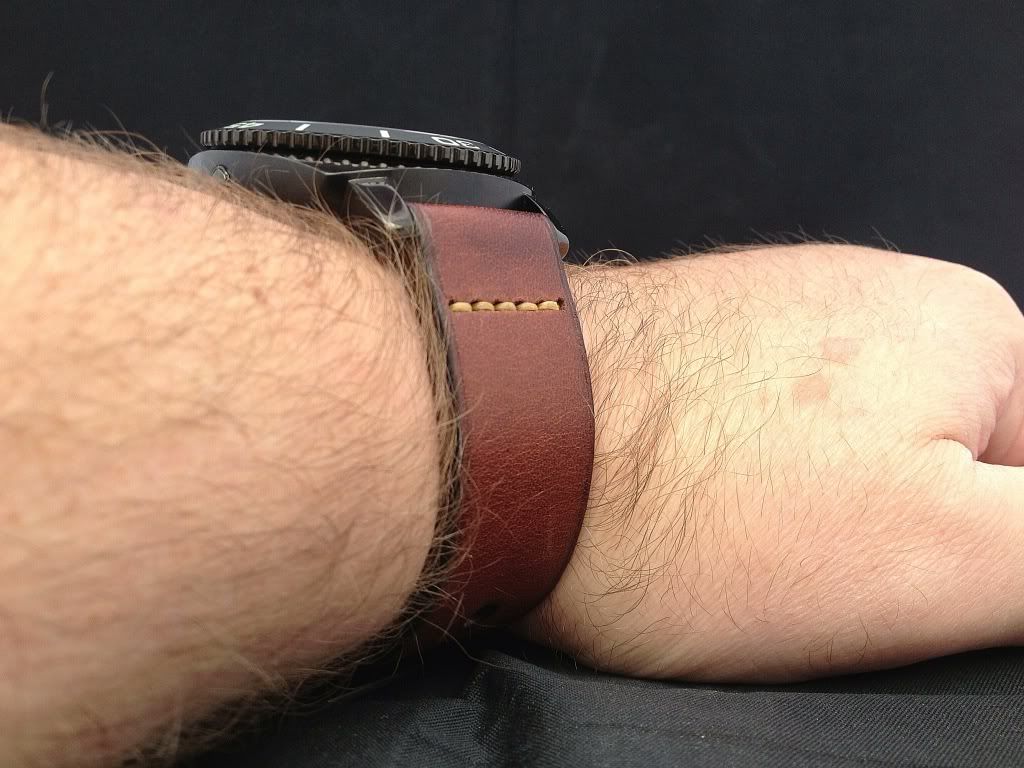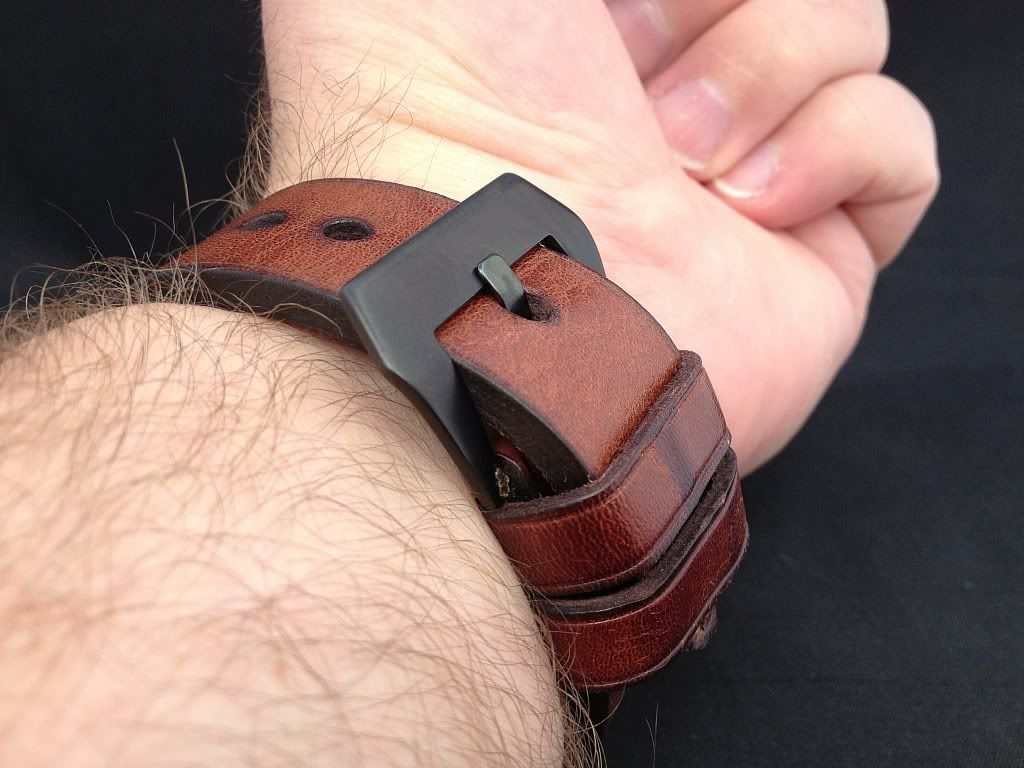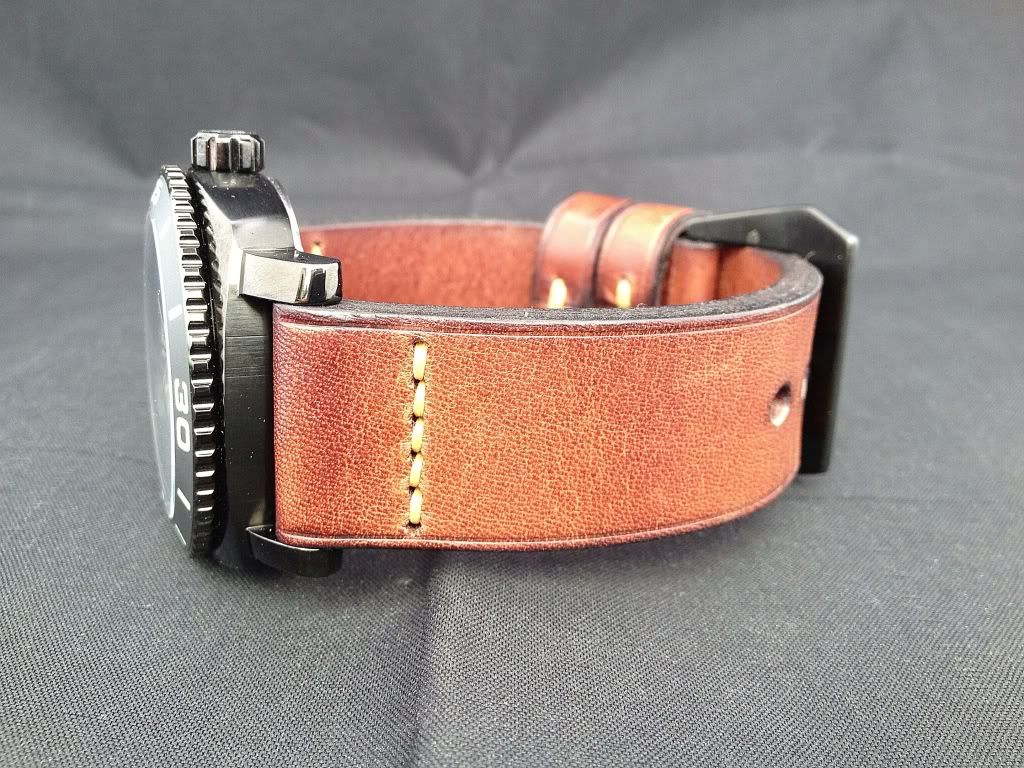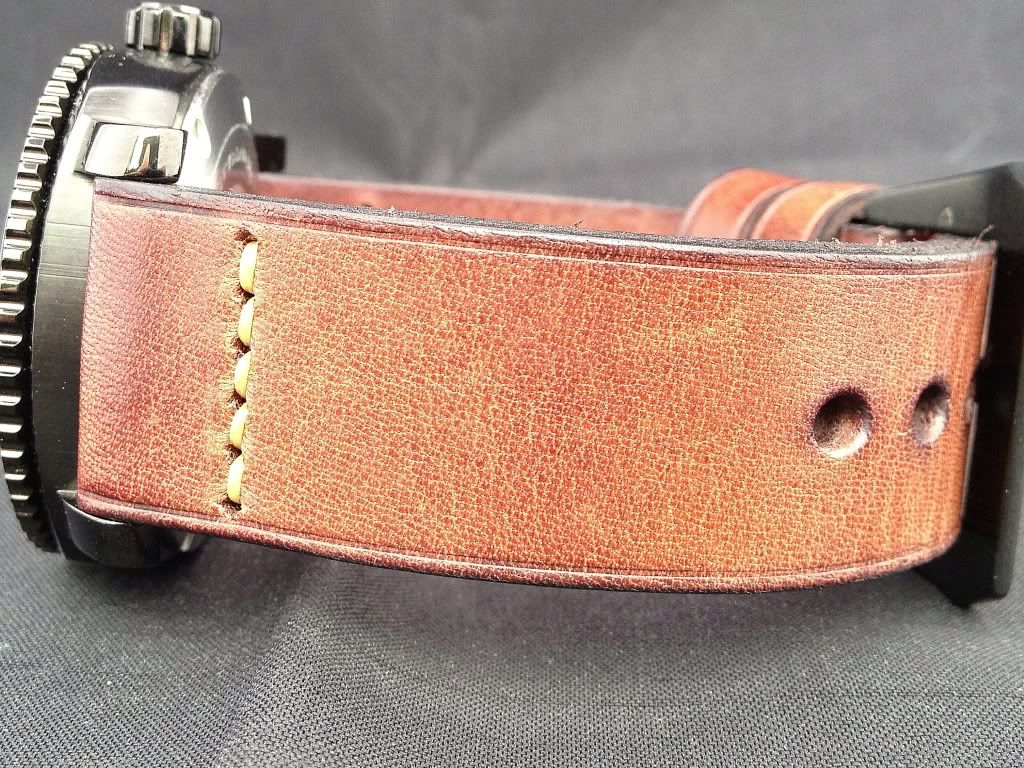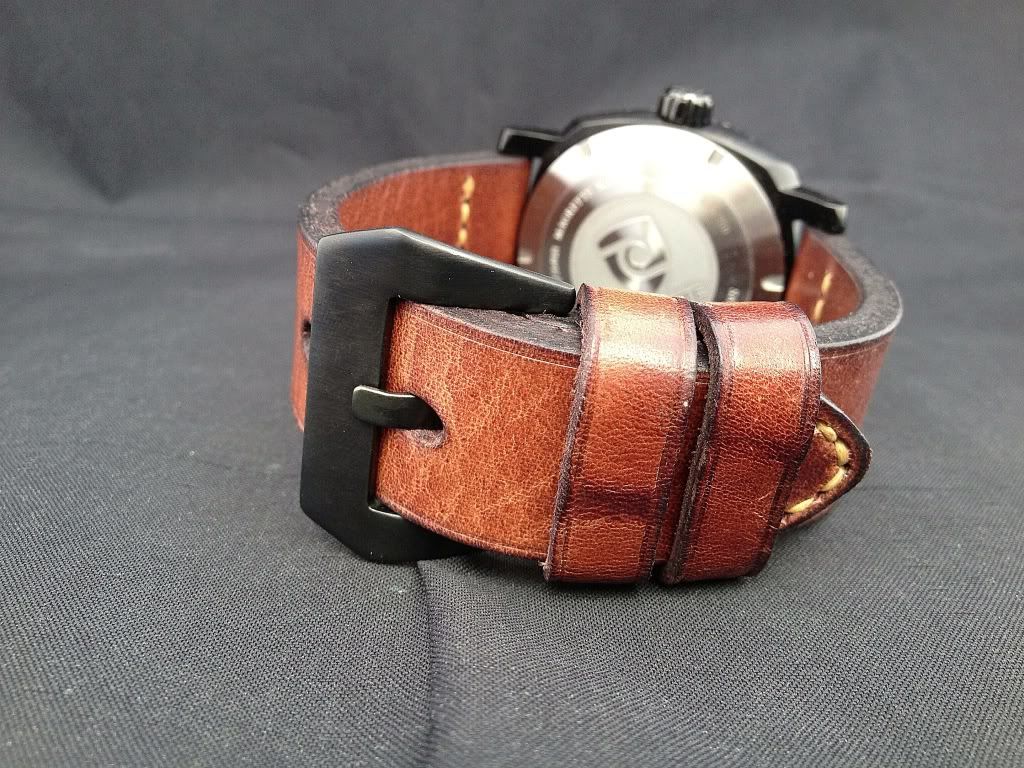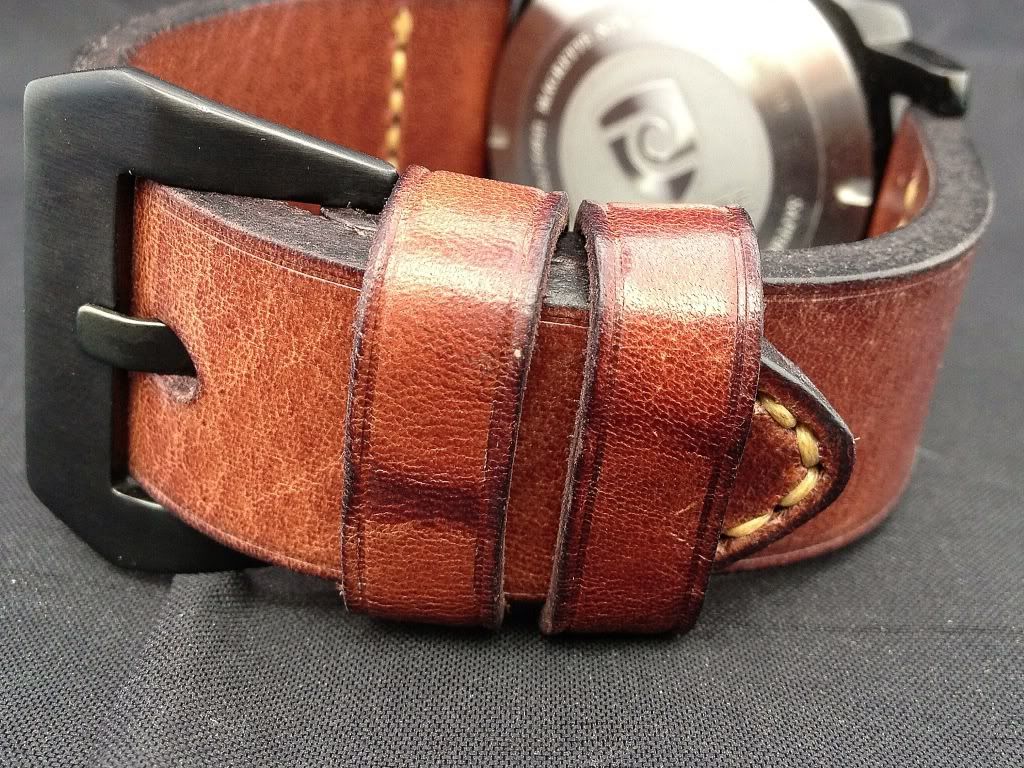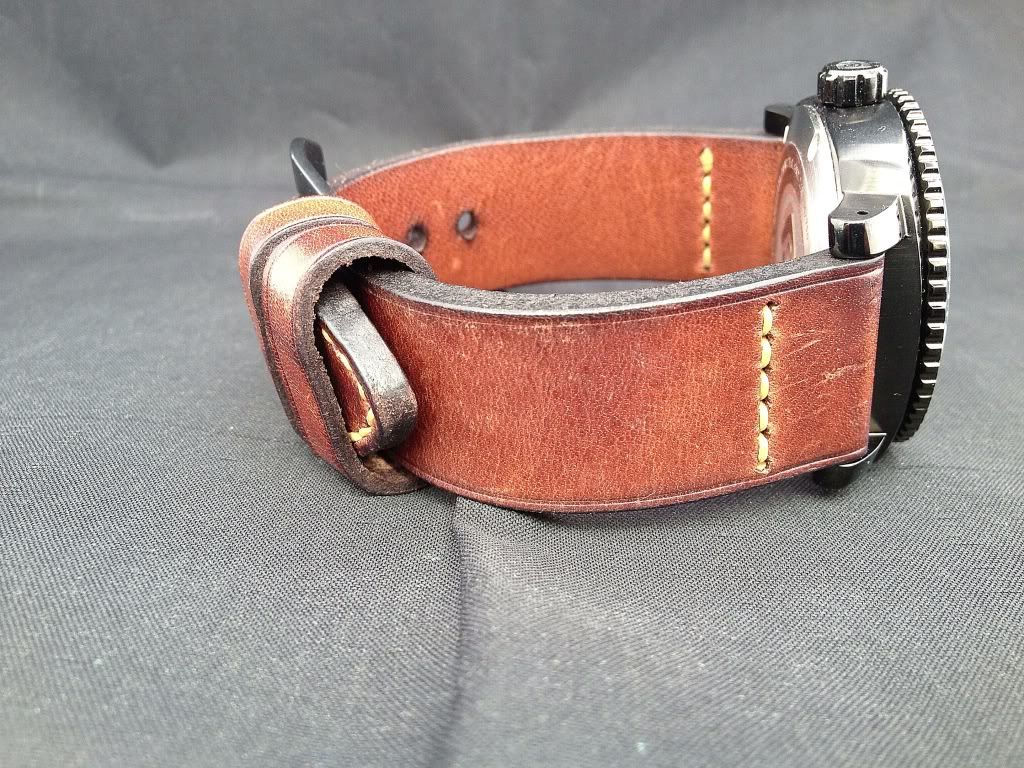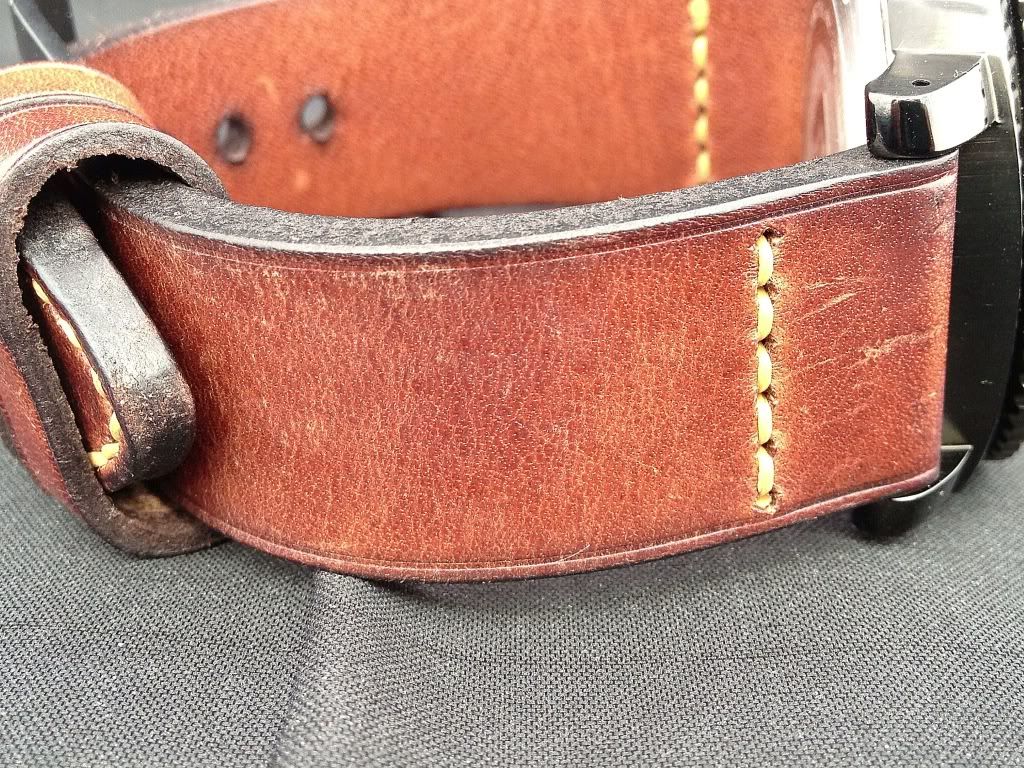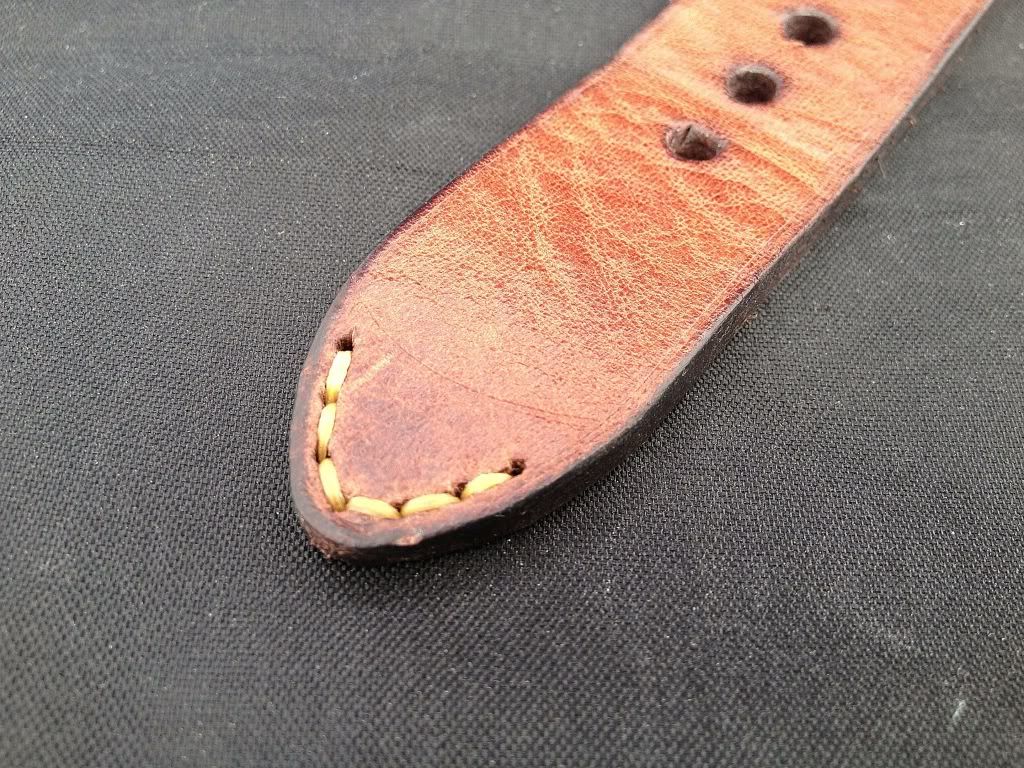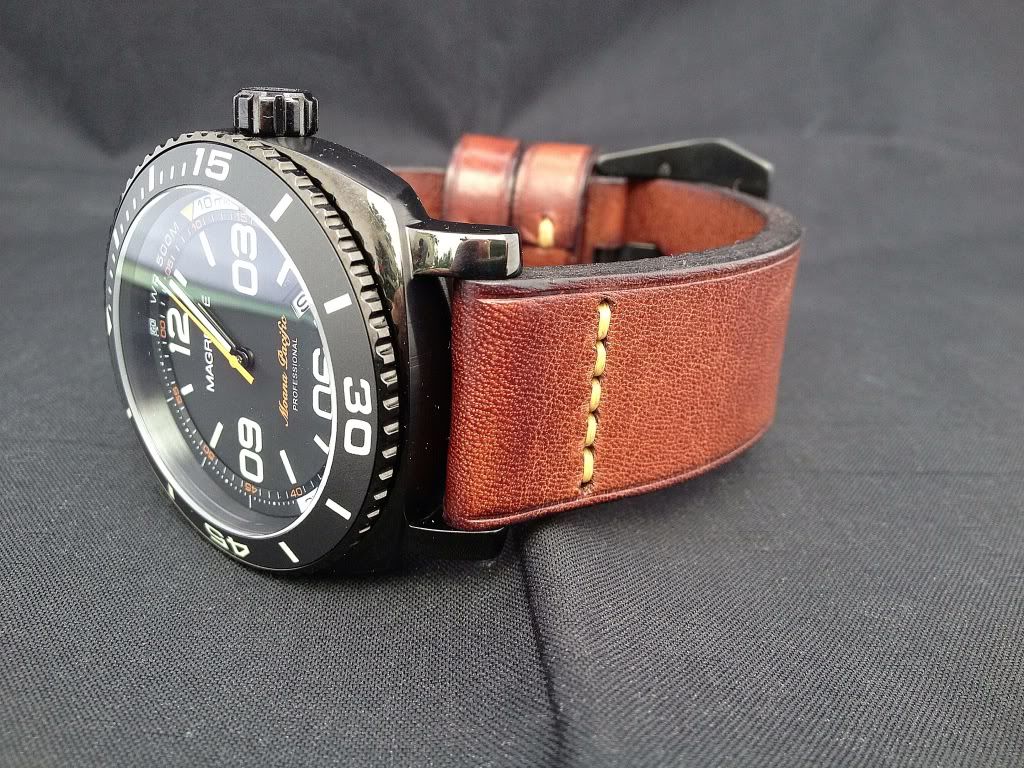 Full Stitch on Model: