Watchadoo SS 24MM Bracelet
This is a Watchadoo SS Bracelet that I purchased and sized for a Ecozilla but it never saw any use. This is the one with the polished sides to the links. Not a mark on it and comes with the heavy duty spring bars and the removed links.

Asking $40. shipped in CONUS with tracking. PayPal confirmed address please.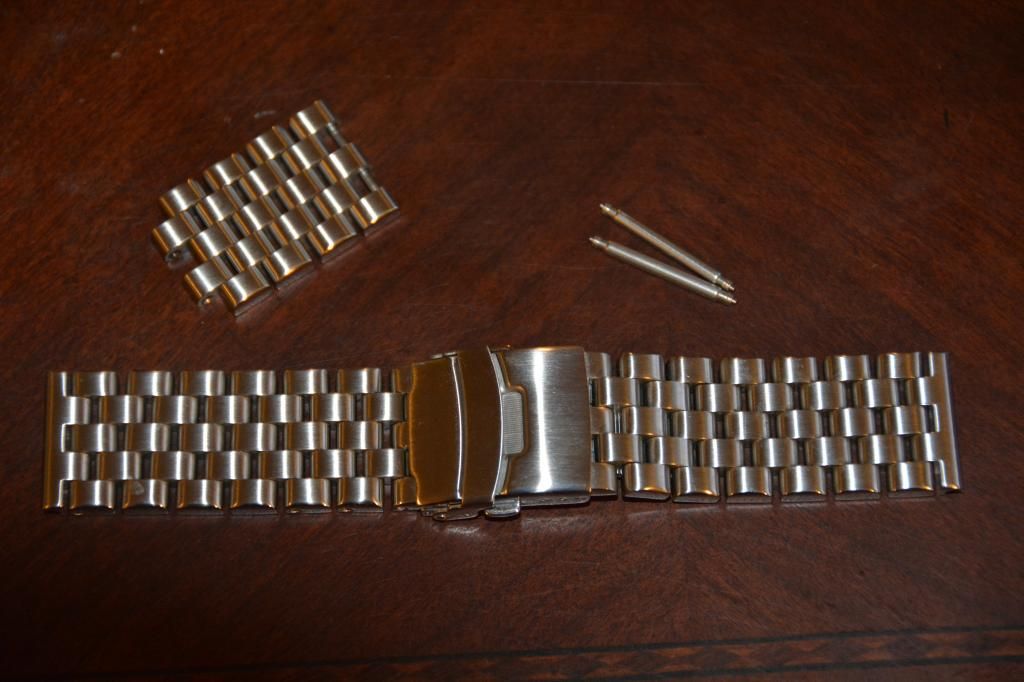 ​