For sale are two excellent examples of watch travel cases.
One(Kronos) has a carbon fiber like texture and the other(Dievas) has a textile surface texture. Both have their own pillows and foam guards.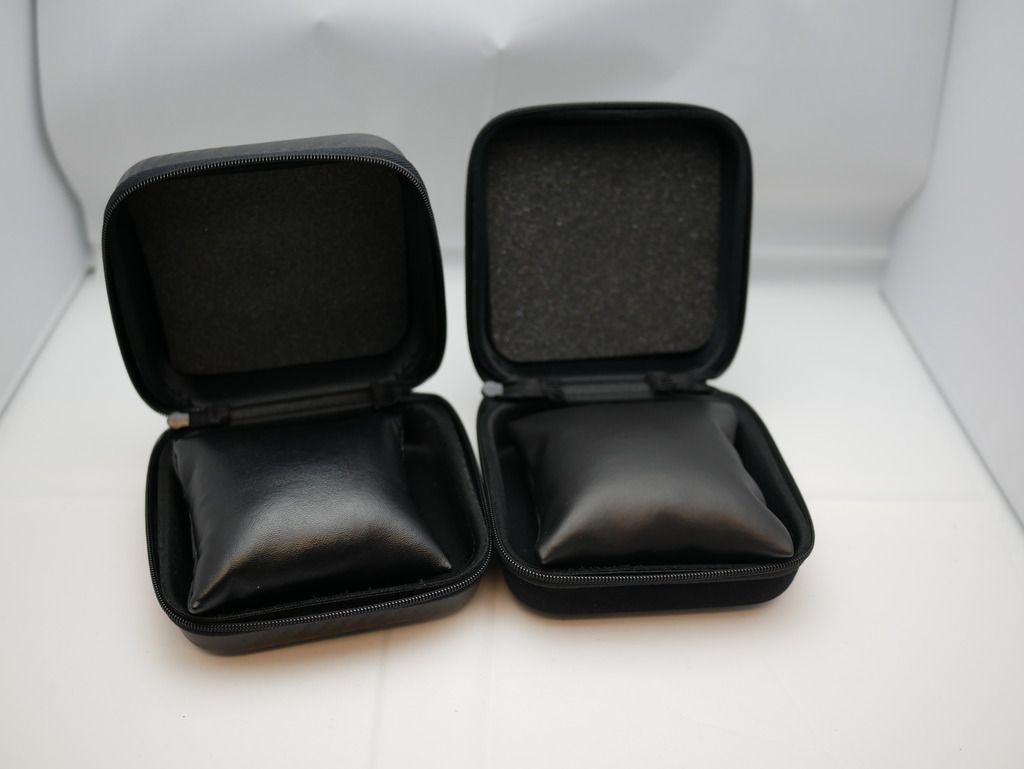 Non smoking household.
Selling for $20
SOLD! Thank You!

Paypal included. I can also receive Chase QuickPay.
I will cover USPS First Class shipping. If you want to use a different carrier, just add additional cost.
USA shipping only please.
THANKS FOR LOOKING!