In an attempt to make long story short, there is some Rolex content that may interest a few here.
Back in 1996 I received a generous gift from my Father-in-Law; a circa 1989 two-tone Rolex 36mm Datejust 16233 from his private collection. At one point I wore it as my daily before I got into collecting heavily, which for me was about 2006, for maybe a 3 year period. It had gotten a little beaten up and my tastes had changed ... my sweet spot size wise is 42mm - 46mm and has been for quite a good while now.
Unfortunately I had dropped the watch back in 2010 I believe, on a rare occasion it now was removed from the watch box, and shattered the crystal. It languished in my "repair" pile until shipping it off to Jay at Motor City Watch Works for a new crystal, a good movement cleaning, and a light polish just enough to make it presentable again in 2014.
While Jay did a great job cleaning her up but leaving just enough wabi to have the watch show as vintage, it still had not made it often into the rotation. It is on the two-tone jubilee (mine is surprisingly tight with no stretch and minimal wear) so it looks fairly dressy. I did really want to use the watch more often and while I can't alter the size, I could at least try to do something to help it more closely align with my style.
Well, I think most here know just attaching a strap to any Rolex that did not come with one and does not have the suitable end links will leave an unsightly gap between the strap and the watch head. This along with the heavy vertical brush marks between the lugs and the exposing of the serial numbers contributes to the aesthetic defects with this solution if you ask me. While I didn't have anything appropriate for the watch in my strap collection, fitting one of the correct 20mm size helped me determine this look was not going to work.
So ... the first part of my solution included purchasing some solid end links from Official Time in California. I found an inexpensive 20mm buckle on the 'Bay with the Rolex crown that is "good enough", at least for now. It was difficult to find a ton of photos with this type of end link / strap treatment on the net, hence maybe the usefulness of this thread for some.
I shopped quite a bit for a nice strap. I found Mr. Hanz -
MRHANZ Custom Straps
- on the internet while searching through strap makers on Paneristi. His pictures of exotic hide straps looked amazing so I contacted him concerning a particular hide I liked. Han was very easy to work with and even rejected one long side that was completed when he did not like the quality of the holes his punch had made and actually ordered another punch to remake that half of the strap before he shipped.
If you are looking to make a strap conversion out of a bracelet fitted Rolex, I think this works and is more casual fitting my daily style ... and now I don't even mind the smallish size
.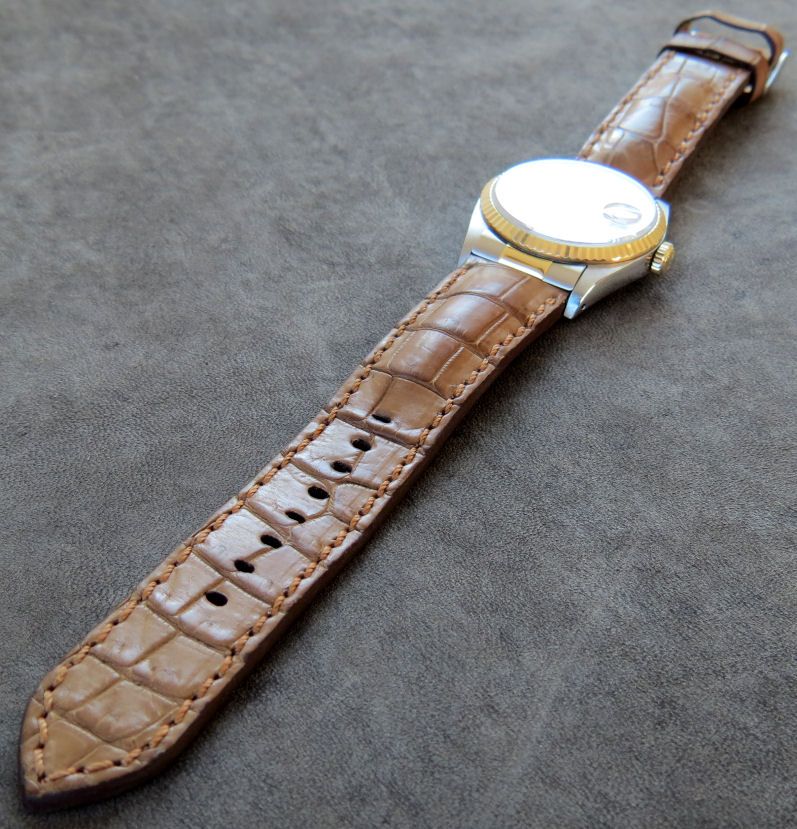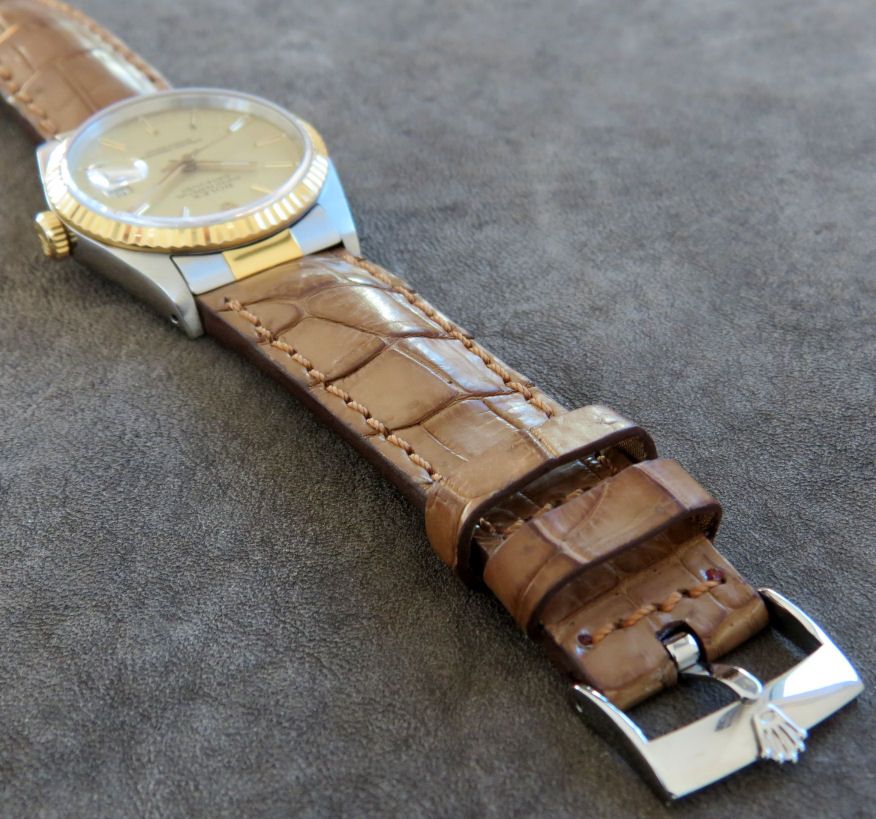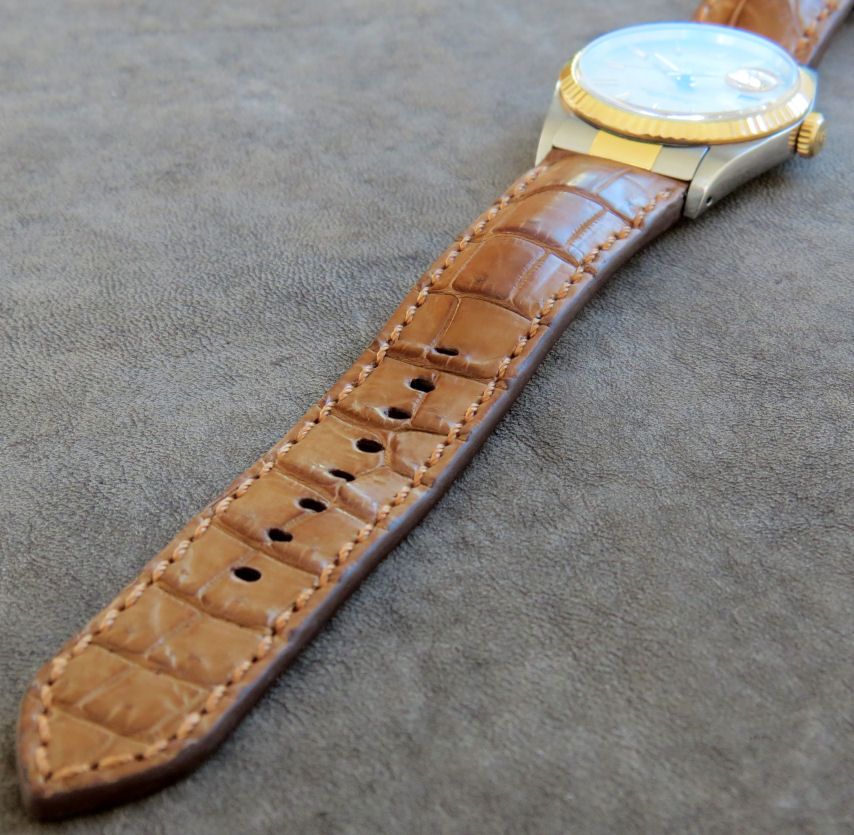 Just a few closeups of this nearly 30 year old watch ... I don't think I looked this good at 30
.
.. and finally, a few on the wrist. I think this fits well into my casual / dressy office environment. I can now enjoy wearing this piece and it has already found more time on my wrist in just the few short weeks I've had it put together ...