Discussion Starter
·
#1
·
imported post
I was looking at my collection the other day and realized that it needed something different in it. I was getting bored with big, huge, dive watches. I really wanted something that looked and wore different than everything else I had. I was searching through watchbuys for some German watches and came across this Sinn. It's got the cleanest and easiest to read dial of all my watches, and it's 38.5mm. Now I know what you guys are thinking .... WTF, 38.5mm? Yea, I realize this is a forum where 50mm watches reign supreme, but trust me it isn't as bad as it sounds. This watch is all dial and 38.5 ... ok, let's just say 39mm, wears pretty normal. WHen I first put it on it seemed almost non existant and looked strange. However, when I looked at it in the mirror it looked absolutely normal. Regardless, it's a fine piece of craftsmanship with a gloss dial, display back, and gold engraved rotor. Hell, there are even some blue screws in there. One thing is certain ... those crazy Germans make a fine watch. It kind of has a Rolex Explorer feel to it. Small, tough (200m W/R with a screw down crown) and easy to read at a glance. I wouldn't want a watch box full of 38.5mm watches, but one or two won't kill me. I like this one ..... a LOT. Oh yea, and the best part is that it costs under $900 new from an AD.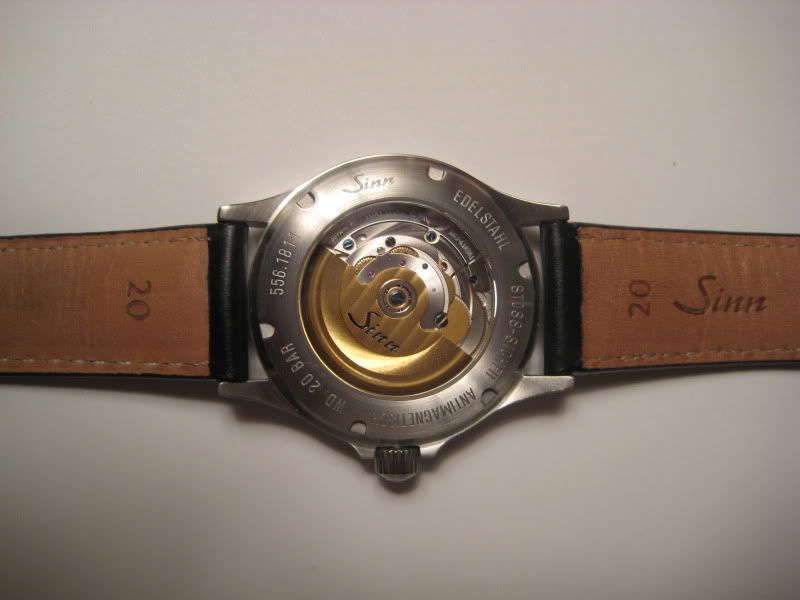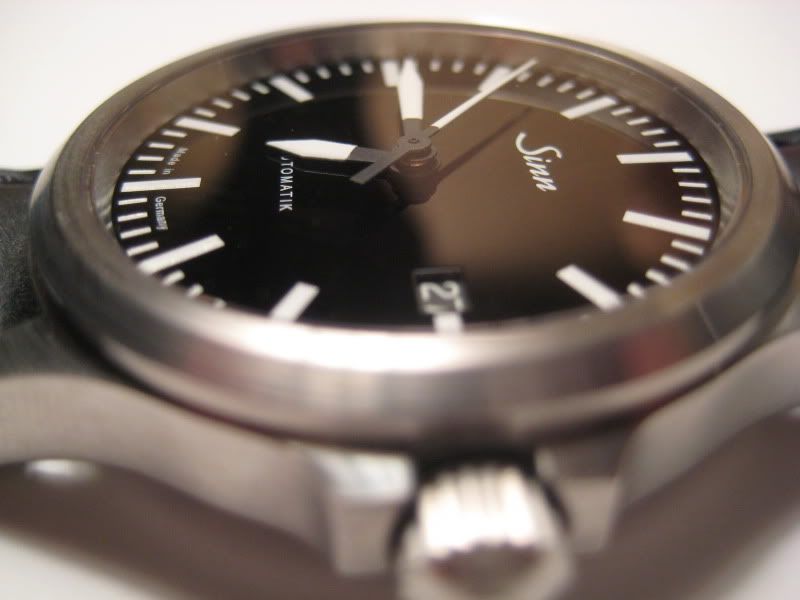 On rubber ...
On a Hirsch Traveler leather strap ....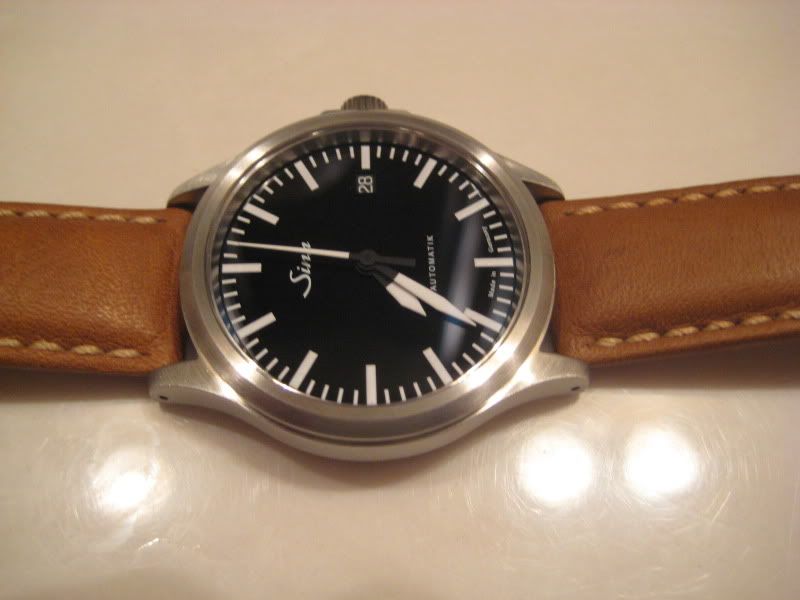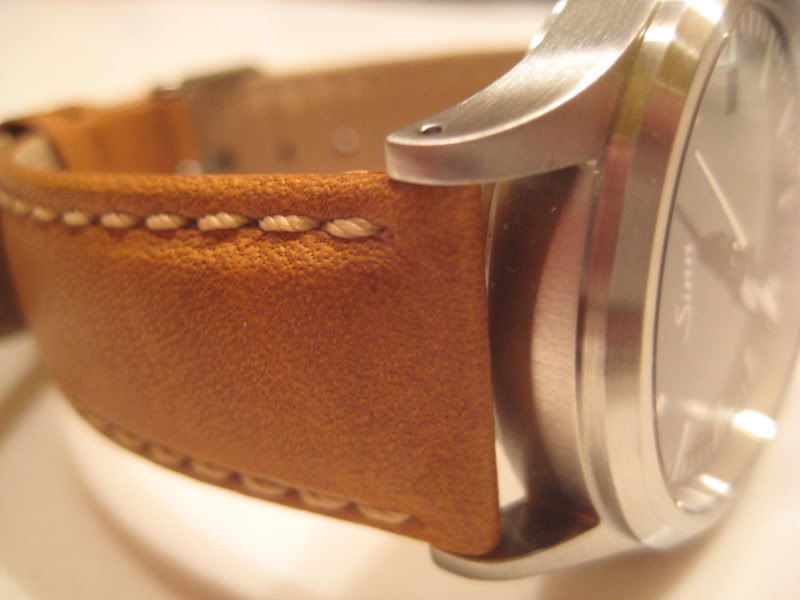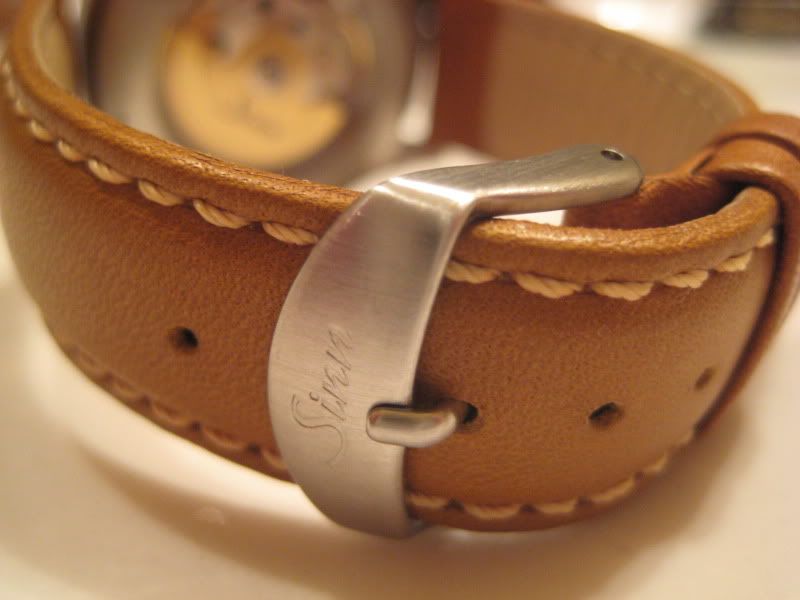 Crappy lume shot but you get the idea ....
~ David