I don't know if anyone else here does it or not, but every so often I'll hit up the local pawn shops for good deals. Today was one of those days.
With it being an off-day from my work, I decided to go motorcycle riding and hit my usual haunts; I'm glad I did, because when I stopped at the shop, there was a big sign on the outside wall that read 'Going Out of Business,' which for me translated out to 'we want this crap GONE.'
Walking in, it was obvious that quite a bit of stuff was already sold off. Looking in the jewelry counter however, I found a few el-cheapo watches ($10 Walmart specials mostly, along with a Rolex that had a dubious feel about it) but stuck in the back of the cabinet behind the "Rolex" were these two pieces that I picked up for $20 total...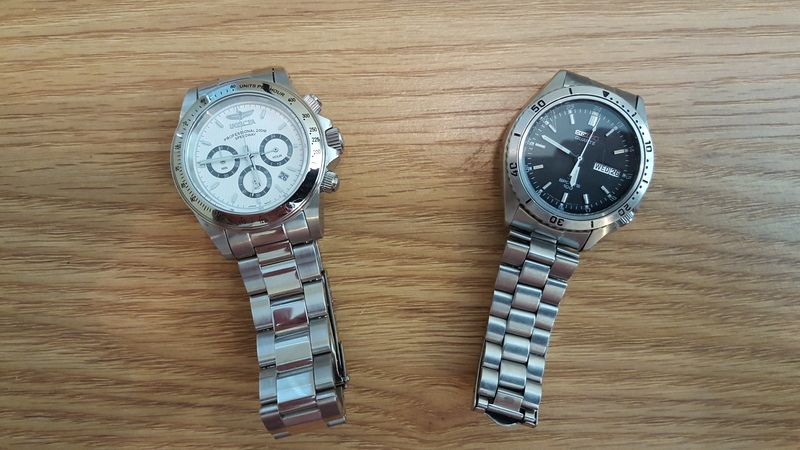 An Invicta Speedway model 9211 (The older model 9211 with the Miyota OS20 and functioning Tachymeter, unlike the current POS 9211) and a vintage Seiko Sports Quartz, circa 1979.
Truth be told, I had no intentions of purchasing another watch for a while since I just recently completed my Amphibia build a few days ago. What sealed the deal for me though was when the pawnbroker flat-out told me that he'll sell me any watch out of the case for $10 a pop and even install fresh batteries in them both. I figured they're worth the money I paid.