Discussion Starter
·
#1
·
imported post
Source
-
http://www.orientalwatchsite.com/forum/index.php?/topic/8103-orient-star-wz0351fd-200m-air-diver/
Orient Star 200m Air Diver
Also available in Blue and Yellow.
WZ0351FD Black
WZ0361FD Blue
WZ0391FD Yellow
Caliber: 46N4A
Band width: 22mm
Accuracy: +25 Sunーseconds -15 seconds
Waterproof: 200m
Power reserve: 40 hrs
Thickness: 14.8mm
Transverse diameter: 43.5mm
Crystal: Mineral Glass with Anti reflective coating
Other features: Automatic movement, Power reserve function, 21 jewels, 200m water for scuba diving (JIS1 species), screw down crown, divers bracelet extension.
Warranty: 1 Year
This is my second Air Diver, Initially I was put off by the bezel on this model and dismissed it completely just from the pictures I saw.
Then on impulse I bought the WZ0371FD (Yellow dial on rubber) I was very pleasantly surprised to receive the watch and discover I really loved the bezel! It has a distinct "coolness" that is really not conveyed in pictures!
Fit and finish is near perfect. The crown is large, has large knurling, is easy to open and close and has a full 3mm worth of threads on the crown tube!
The bracelet is a solid stainless bracelet with classic split pins holding it together, no pin and collar fuss here. the divers extension and clasp are traditional bail and push button release with a heavy scissor clasp.
The Air Diver is thinner than the O/OS 300m diver so it wears a bit better with dress shirts but it has the same 46N4A movement and the dial finish is on par with the 300m diver too, lume is slightly less impressive than the 300m diver.
The Air Diver is a clear step up from the "sport divers" and I believe other than the depth is on par with the O/OS300m diver. It's a fantastic watch that will get noticed!
I will take some pictures against a white background soon!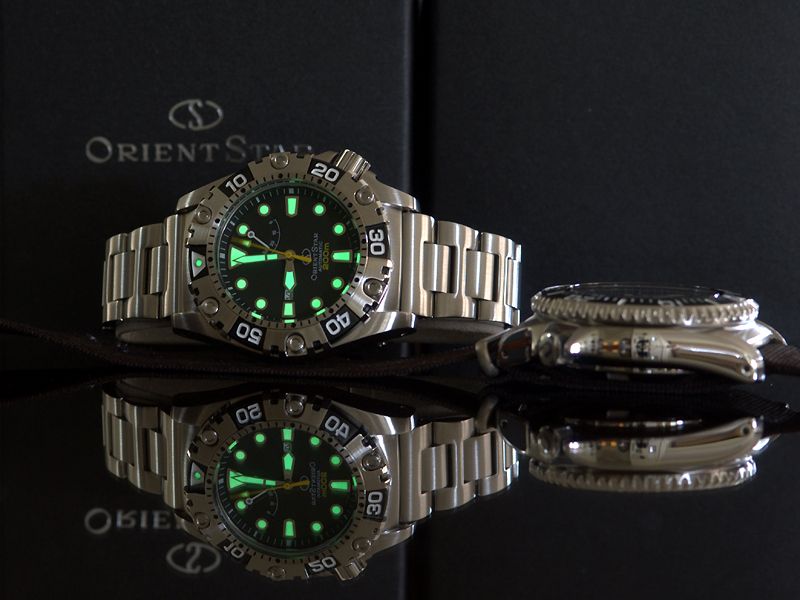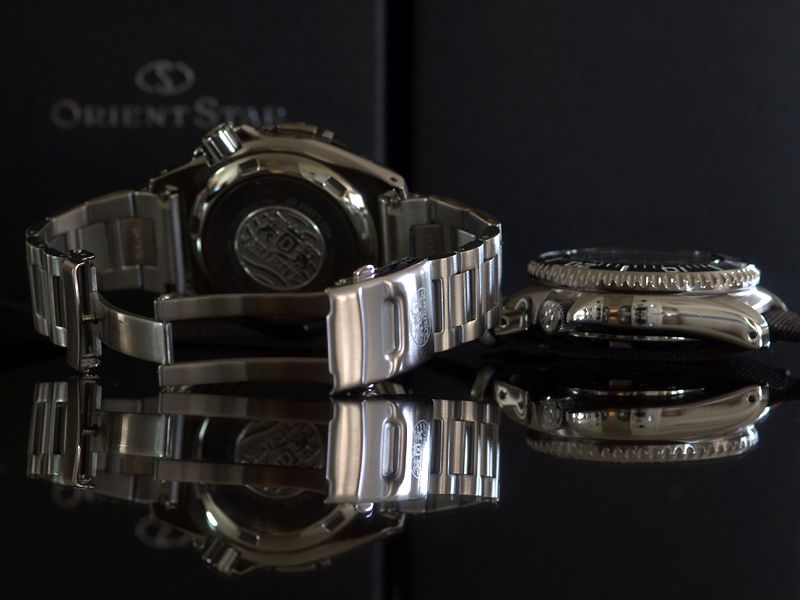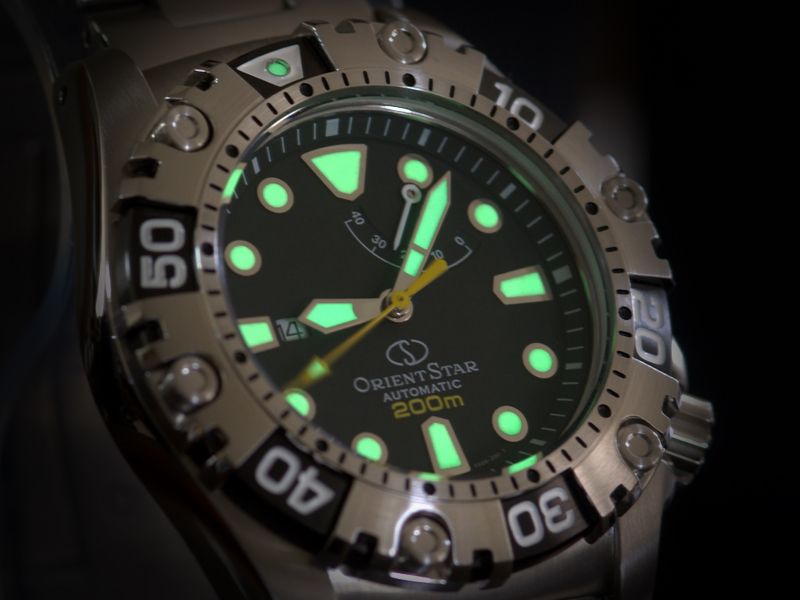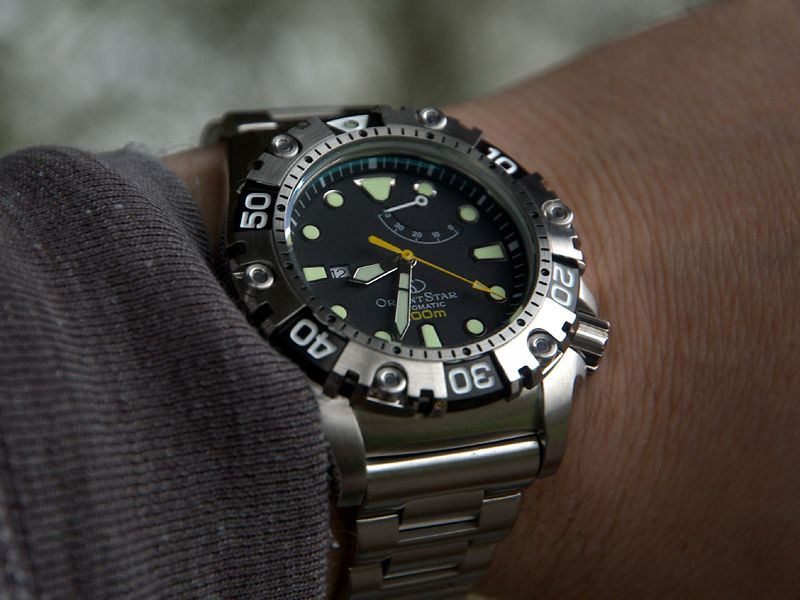 ------------------------
Source -
http://www.seiyajapan.com/product/O-WZ0351FD/ORIENT-STAR-Automatic-200M-Diver-WZ0351FD.html
---------------------
Source -
http://www.c-watch.co.jp/ww/ori2.html
200M Automatic Diver 46N4A
+25~-15seconds/day
21jewels no hack
SS case & bracelet
Crystalglass
Screw locked crown
Indication of power reserved
(more than 40hours)
Bezel is only anti-clockwise
1 year warranty by ORIENT in JAPAN
193g/thick14.8mm /dia43.5mm
lug22mm