*** Sorry, I have replaced the shots I originally posted of the watch on the stock black strap. In an attempt to get the colors correct the initial pics made the watch appear to be comprised of many different colors, which is not the case. I wanted to revise the photos for anyone considering a purchase and who would like to retain the stock black strap. The first 4 pics are now representative (at least on my monitor) of the stock watch. It really is lovely right out of the box ***
... that's no Depth Gauge
?!? No, no it isn't. I have always liked Oris ... just never found one with exactly all the right elements. I have also been on the prowl for a yellow watch to add to my stable.
Found this Aquis from 2015 Basel ... and on the gray market at Jomashop and had to snap it up: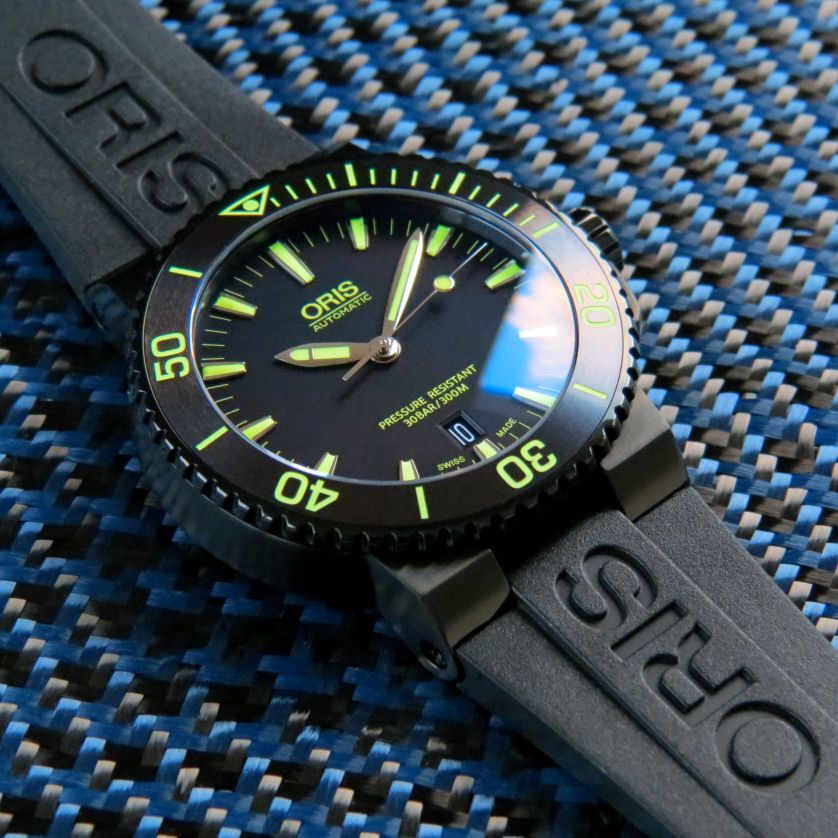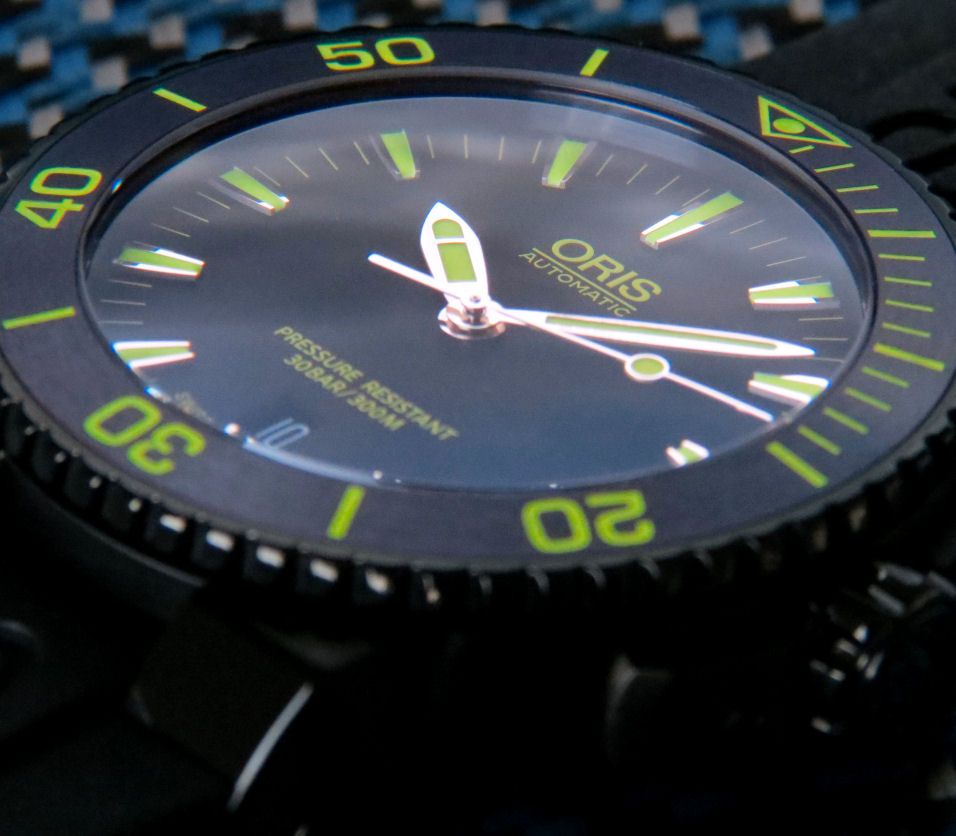 I absolutely love the ratcheting clasp and the dual finish DLC is deep looking and yummy ...
Then I ran across the Oris Depth Gauge ... the DLC - yellow strapped version to be exact and wondered out loud .... gee, it would be great if the strap would fit my watch. One trip to my local AD and now I have a REALLY yellow watch
.
The watch is incredibly difficult to photograph partly because my cam seems to wig out a little on yellow. It constantly tries to color correct the yellow on the dial and wash it out while enhancing and brightening the yellow on the strap. It also does not help when the watch has been out in the sun and the lume (which is quite good) has a full charge. Indoors The yellow print, the yellow lume, and the yellow strap all match perfectly. If the lume has even a little charge when being photo'ed it glows blue. Ugh. The best overall color representation are really the 3 wristies at the bottom. Anyway, this in now my poor mans Oris Depth Gauge:
If you thought the PVD buckle looked spectacular above, it really pops and looks beautiful against the yellow: