I just came across these, lurking on some of the Asian watch forums as I'm waiting for my daughter to get out of basketball pratice. Looks like these launched last month in August in the Asian territories.
Nice automatic field watches that are part of the Seiko "Neo line." Larger 43mm case size with kind of a SARG vibe at an SNZ pricepoint and no Seiko 5 logo. Yes, that's right no Seiko 5 logo!
43mm case
4r36 movement w/ hacking handwinding
Domed Hardlex crystal
22mm lugs
Fixed bezel
No Seiko 5 logo (yes that's a feature)
From what I found, these can be had for around $130 USD.
Now I need to figure out how to source a grey dial in the US. Man the dangers of lurking have reared it's money eating head again...oh well I gleefully succumb.
SRP711 (black dial black bezel)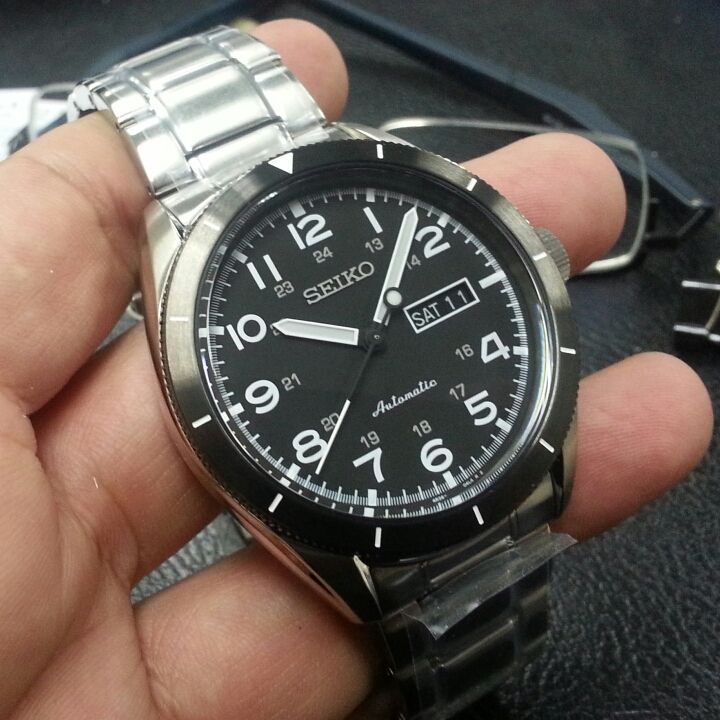 SRP715 (black dial SS bezel)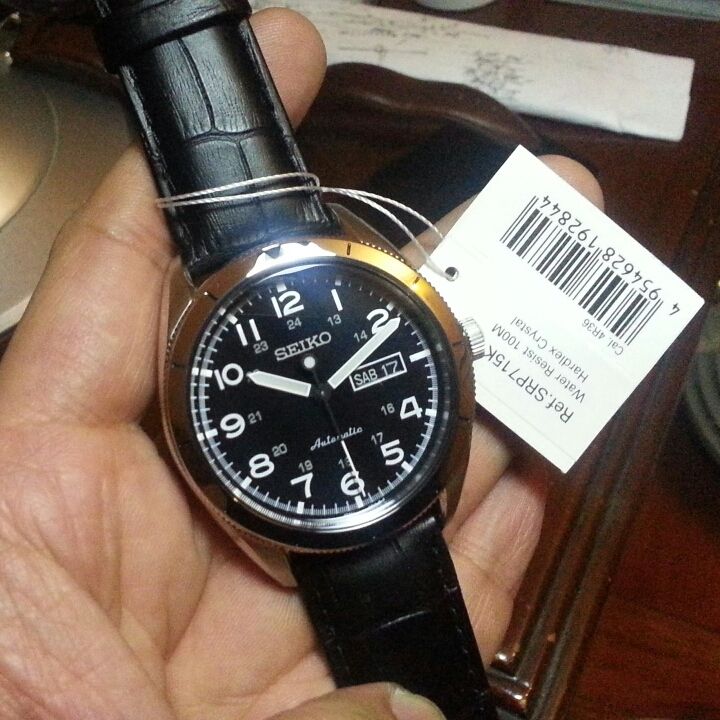 SRP707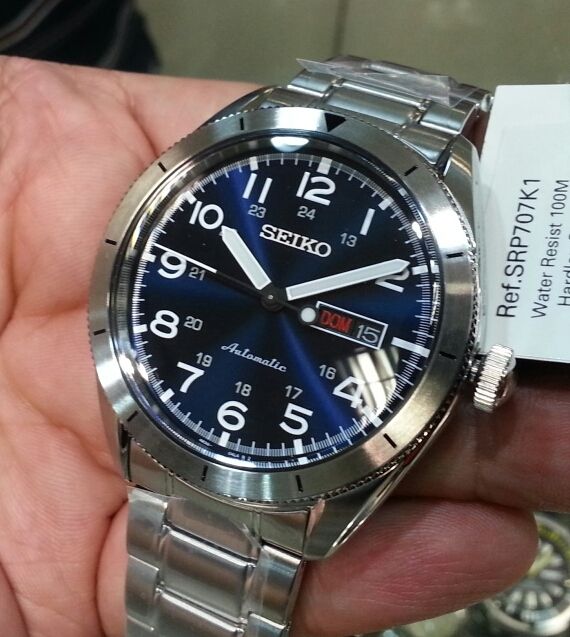 SRP709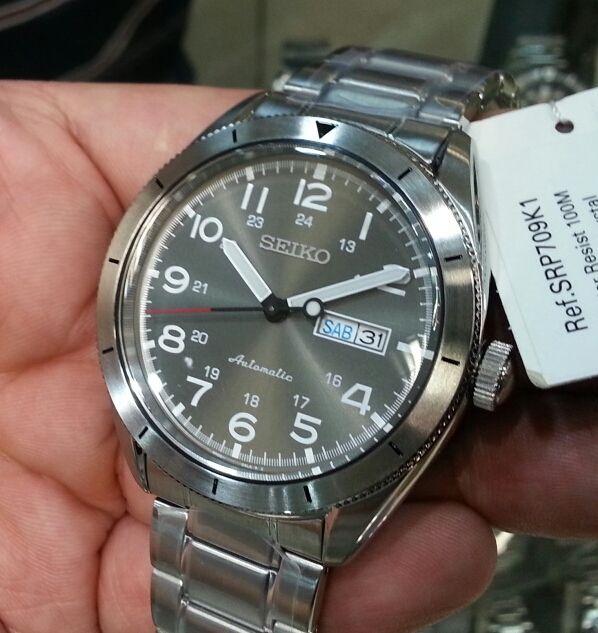 SRP713 (cream dial..'pic looks white but it is cream)