Discussion Starter
·
#1
·
imported post
Hi Guys....



James...aka...TVDinner...was kind enough to send me a nice Seiko Rubber Strap that he had taken off one of his watches. I have a nice master Calander watch made by Minoir.. itis a German/Asian make....Asian parts and movement German company name...got it off ebay for under a hundred bucks right after Katrina. All my good watches had been stolen and I wanted something a little nicer than a Dollar Tree digital watch!!! It's a nice watch, and automatic and keeps great time. But...I have worn the leather strap completely out...it now has shrunk to where it didn't fit me.



Here are some pics with it's new strap....and it is very long...fits me nicely!!!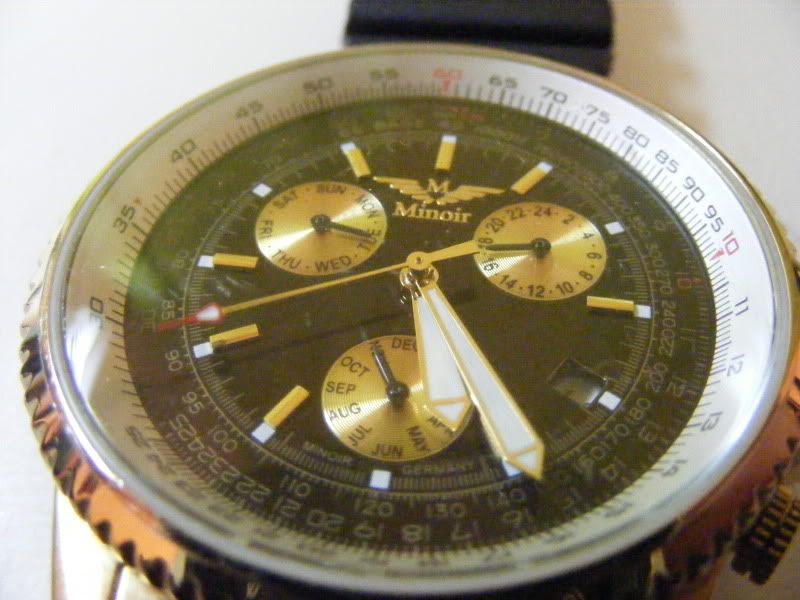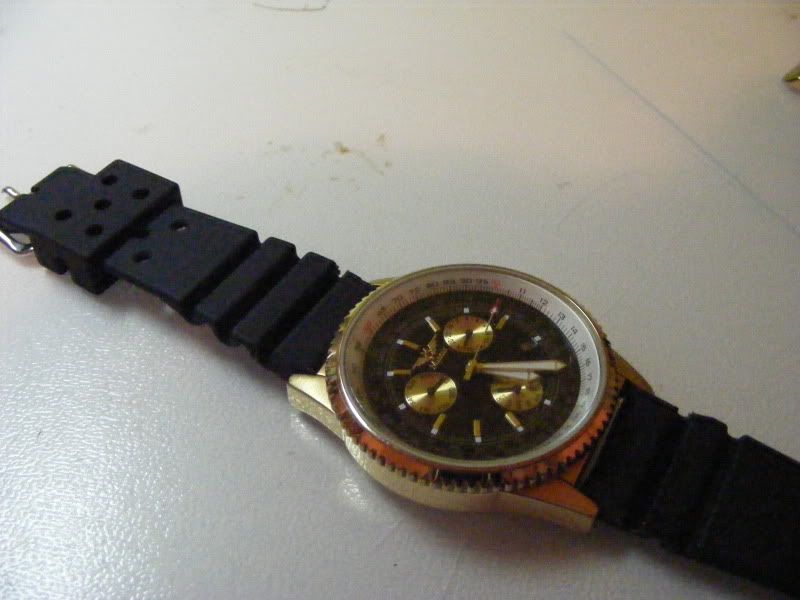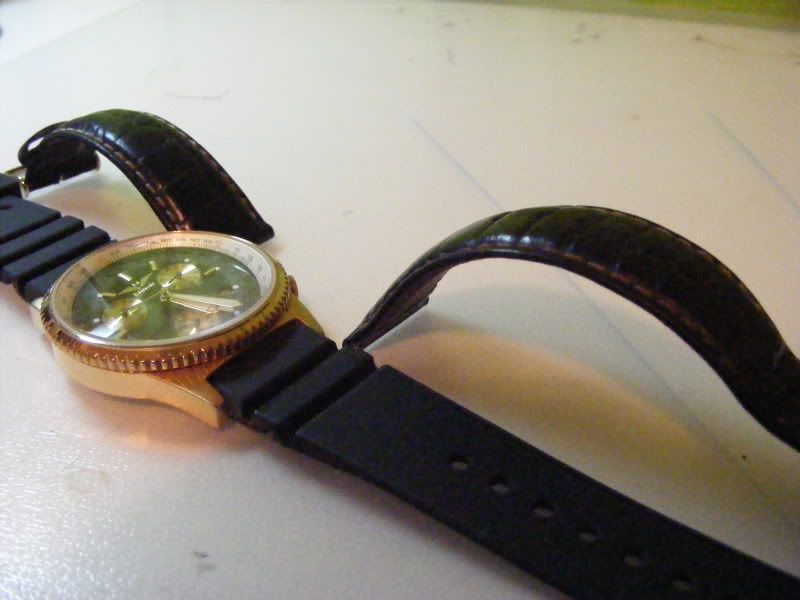 Thanks for gifting me the strap James...It really looks nice with it's new strap!!! It really is a nice looking watch...as the gold against the black is very striking.