Discussion Starter
·
#1
·
Don't you just love it when you come home and find TWO highly-anticipaed pieces waiting for you? I know I do.
First up is my new Seiko 5-series Baby Monster.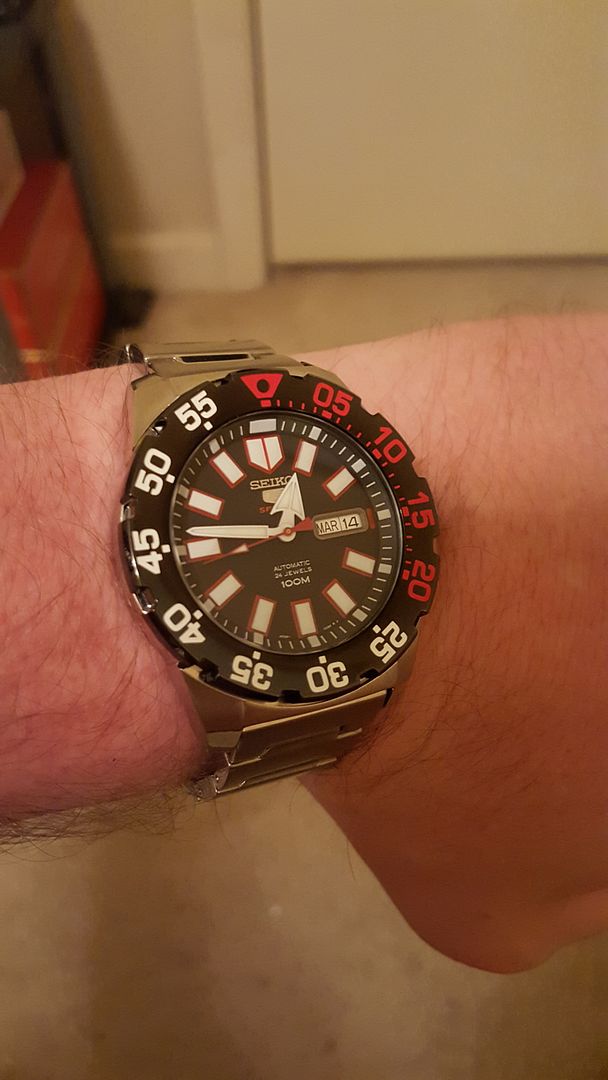 This is my first new Seiko in some time, and the 8th in total in my collection.
I'm pretty happy with the bracelet on it, but I'm planning on getting a Nato strap for it for a bit of variety. It's definitely got a tough look to it!
Next up? An absolutely gorgeous Bulova Precisionist.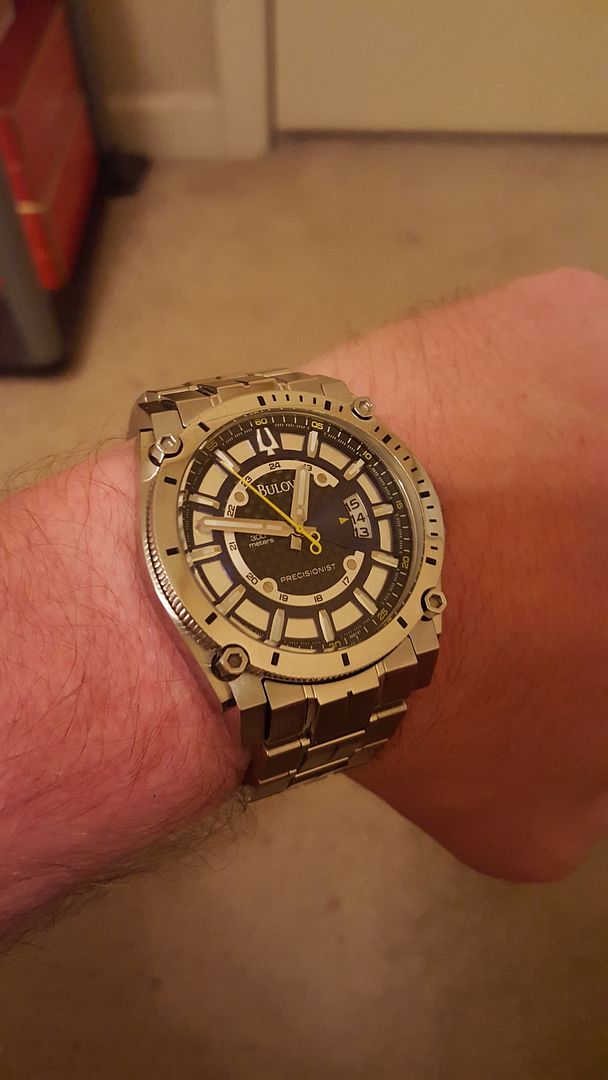 This piece comes from out very own Watchdaddy1, who gave me a good deal on it. I have always loved this model ever since I saw it for the first time, and I just couldn't resist buying it any longer.
This thing is a BEAST; close to 47mm in width. It sports a 24mm bracelet and it heavy enough to bludgeon someone to death with it.
My nickname for this piece is just as I described it... The Beast.