Discussion Starter
•
#1
•
Hey guys, I've been away for way too long! Rec'd a notice about the site in my email (which I rarely read) and checked ya all out again. Already 3 new posts! Where was I? Oh yeah... so this is my 4th TCM (Terra Cielo Mare - Earth, Sky & Sea). I obviously love the brand and this latest one is no exception. They are relatively an unknown brand (here in the US) and it is a shame! They are a wonderful brand that have excellent fit & finish. The straps are all handmade, beautiful boxes and presentation. Obviously Italian with Swiss ETA movements. Quality, all the way!
Okay, I keep getting lost, here is my latest, a mahooosive diver (please see user name). This one is the TCM Artiglio, which is good for 1000 meters (which is my usual minimum diving depth!). A beautiful bezel with really smooth motion, a HEV/HRV stem, ETA automatic movement, etc. This beast measures ~50mm +/- 1mm (depending on whether its across the case, bezel, or crown guard and comes in at a svelte 21.6mm thick with that thick domed sapphire crystal!! Not for the faint of heart. However it is Ti and 'only' comes in at 157g with the silicone/rubber or leather straps, which are quite comfortable. Okay, I'll get along with it and get to the pix...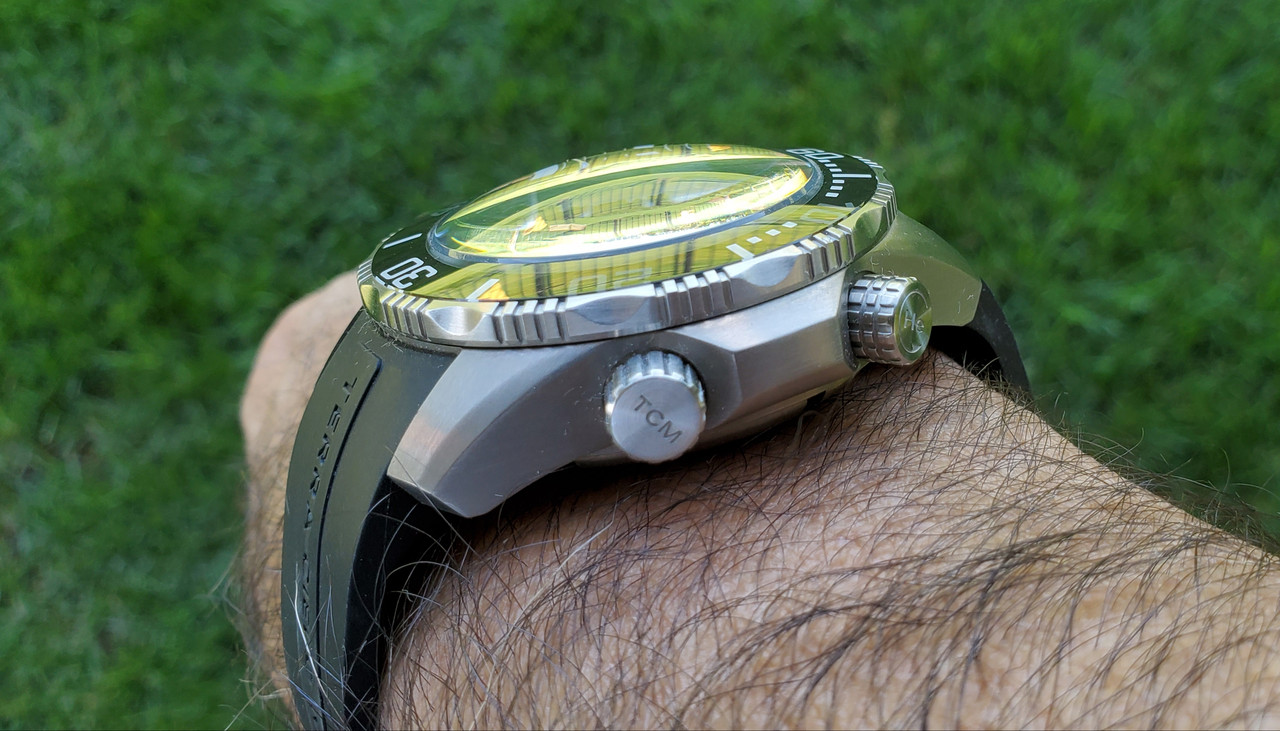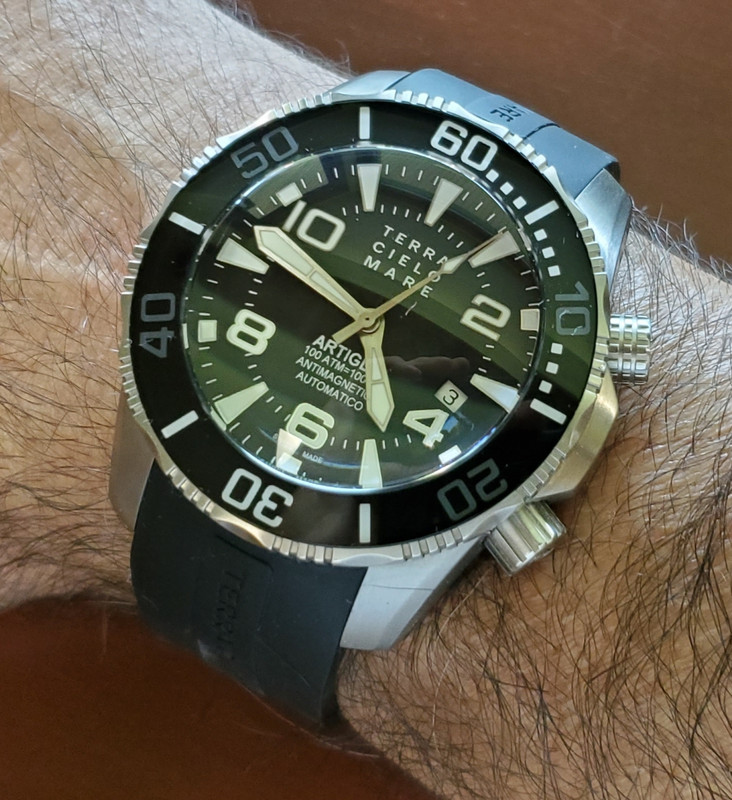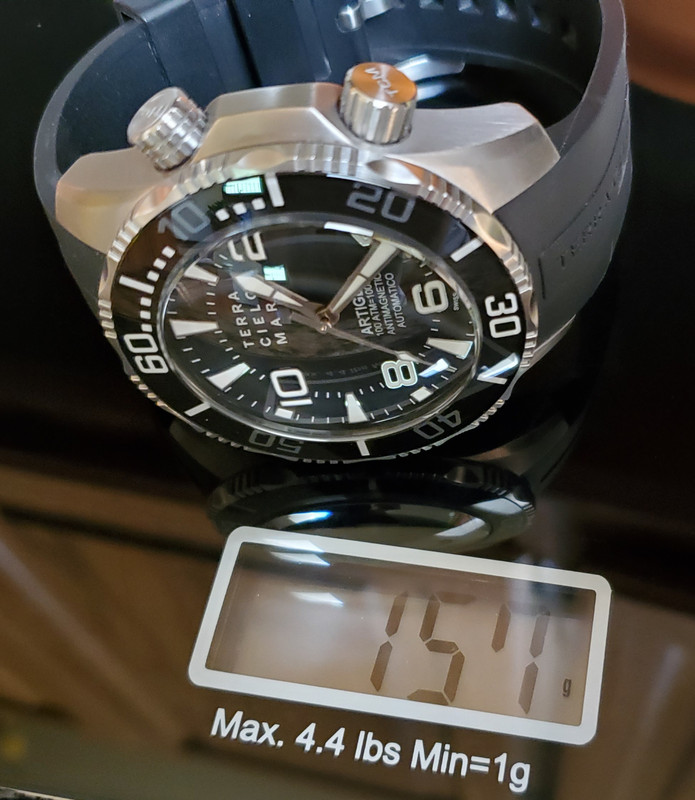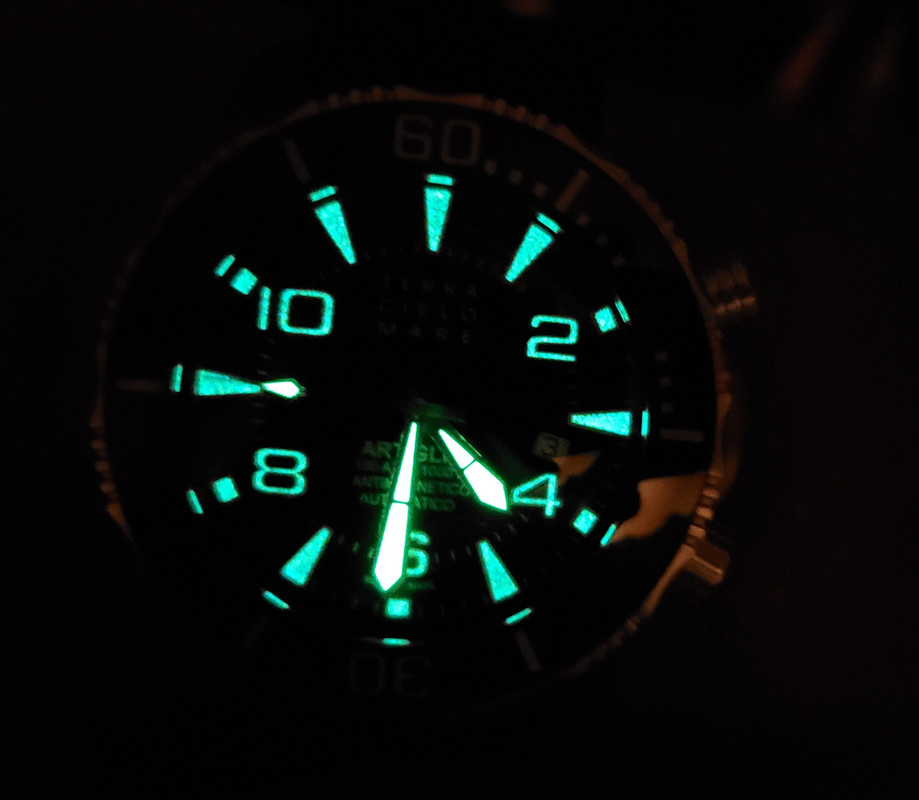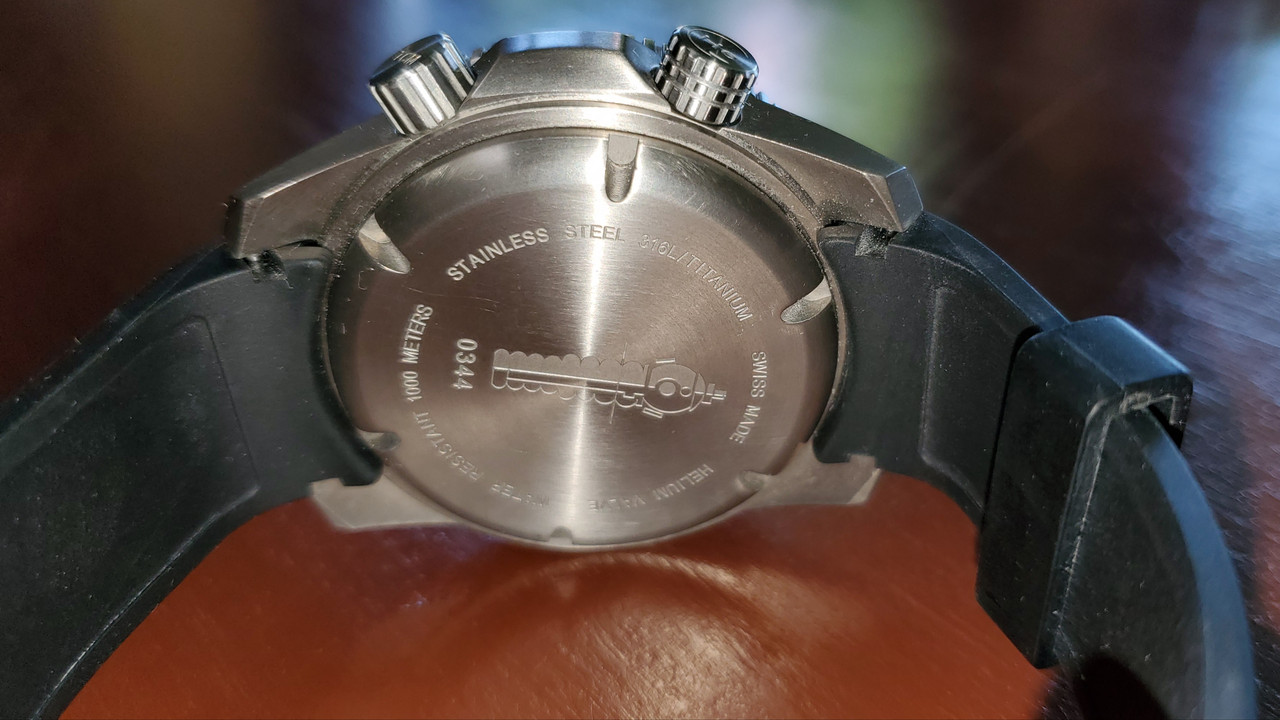 I love this guy. In case your interested..., they are pretty hard to find.