Discussion Starter
·
#1
·
Ultimately, there are only 3 strap makers I will go to with my most challenging projects. Aaron in Canada has the quickest turnaround and does some of the finest work
… when I got this watch I knew it was not going to be simple to make a strap for.
Lug width on this one was a generous 30mm and the strap needed to taper to a 24mm section at the buckle. Furthermore, I wanted to be able to use the hefty dual tang buckle the watch came with. I knew I wanted something exotic to match the full titanium body … and some extra thick blue stitching. As Aaron excels at graceful tapers, precision punching and edgework, and fancy stitching I knew he was the right person to make this for me.
Please find the photo-barrage below. Notice the time Aaron took to select a blue backing leather and the really gentle way the taper transitions effortlessly. If you have ever had a clumsily made strap by someone claiming they could taper, but couldn't, you will really appreciate Aaron's fine work. I went with a gray python hide and could not be happier. It complements the gray of the Ti quite well.
Anyway, Aaron's quote after he completed this for me in just a couple short weeks was: "I am glad to hear this - your strap took a big effort to make
plz show me pictures if possible." I believe the English to Canadian translation would be something like - "your strap was a major pain in my a$$ and the least you can do is post up a few pictures."
… so I am.
As far as the watch goes … yeah, I never thought I would own a TechnoMarine - for reference, a RoyalMarine P1. The brand Is perceived as quite "fashiony". It came up on the sale forum and it caught my eye. A little research revealed why. It was produced during the short time that Vincent Perriard headed the company and tried to take the brand upscale. For those not familiar he was quite influential at Audemars Piguet and headed up Concord when they were designing the new C1 that I own - he now heads up HYT. You can see a little of the Genta design influence still. It is a full titanium body with an ETA 2824 decorated heart. It has a really unique semi-locking crown system and an oddball shape. If you follow my watch purchasing habits you know this one is right up my alley
. At original MSRP it would not have fit here in affordable but considering it was a 2010 model I was able to get a sweet deal from a generous fellow collector.
It originally came on a blue rubber strap that matched the dial … and my wife hated. I thought a new strap may help her. To me it was exactly what the watch called for.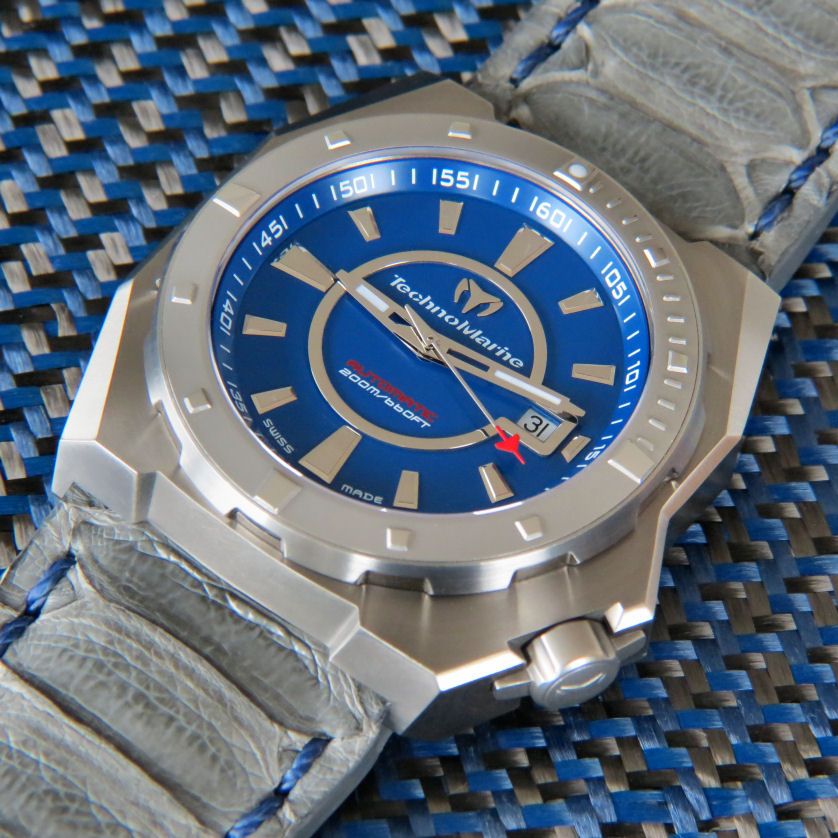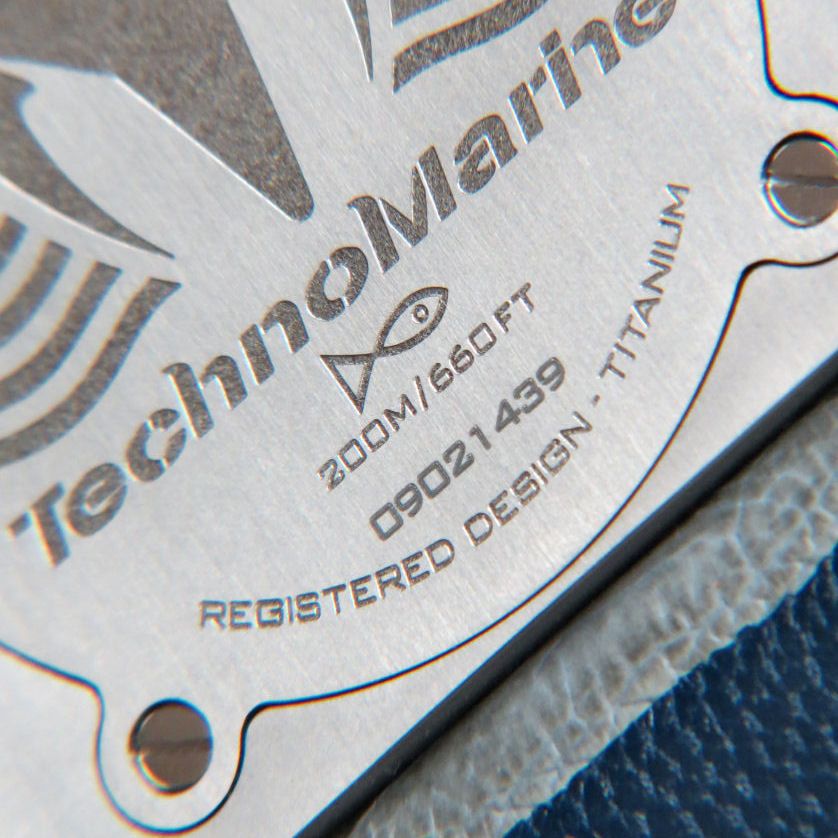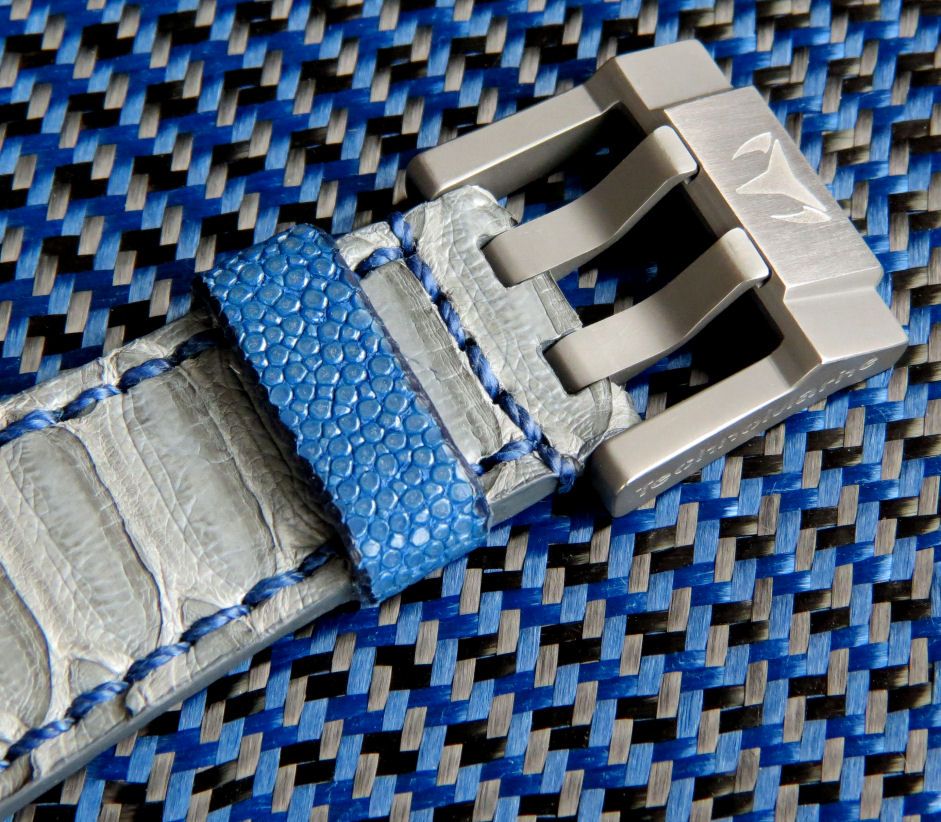 … and some wristies …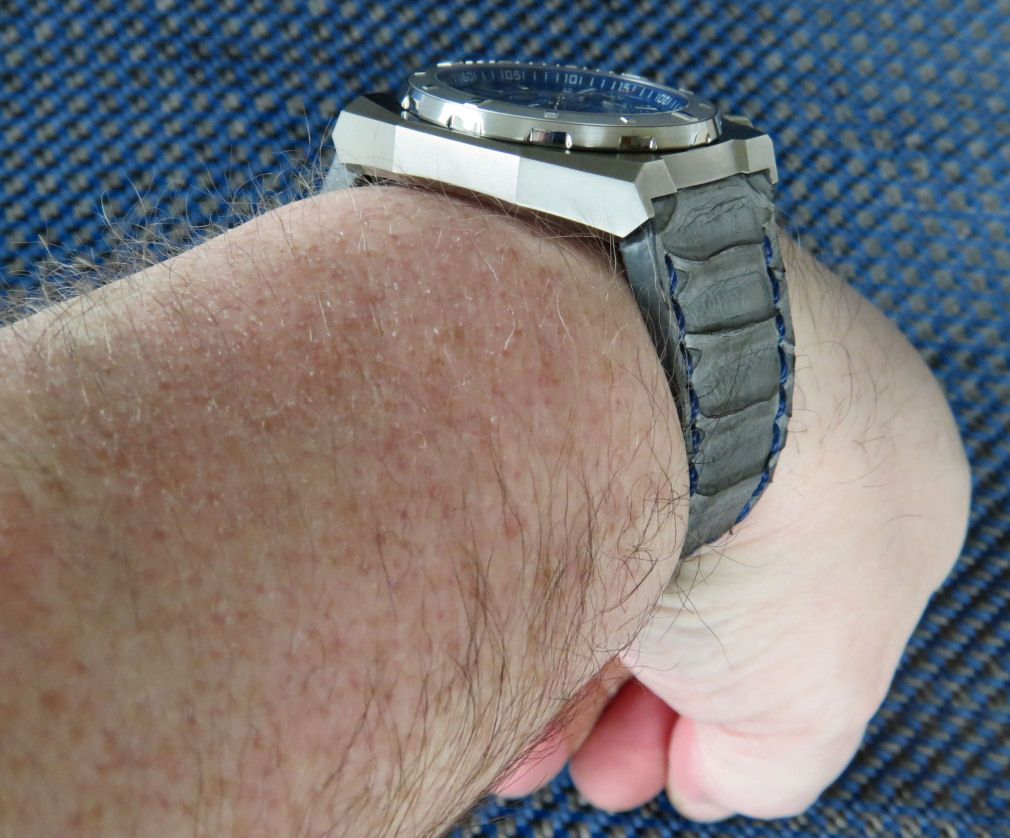 Here are a few pics from the sale thread (not mine) just to provide an idea of what the stock watch looked like. There were a few scratches in the beadblasted finish on the buckle so I decided instead of sending it out for reblasting I would simply apply a brushed finish to the facet on the buckle with the logo where the scratches were (as you can see above). I think it turned out pretty well and I doubt many people would know it is not stock by looking at it (which is why I am pointing this out).
Aaron was a lot of fun to work with and he really did do a spectacular job.