Discussion Starter
•
#1
•
Some of you may have noticed a photo of my Citizen Eco-Drive with this gnarly scratch dead smack on top of the Citizen logo. Pics: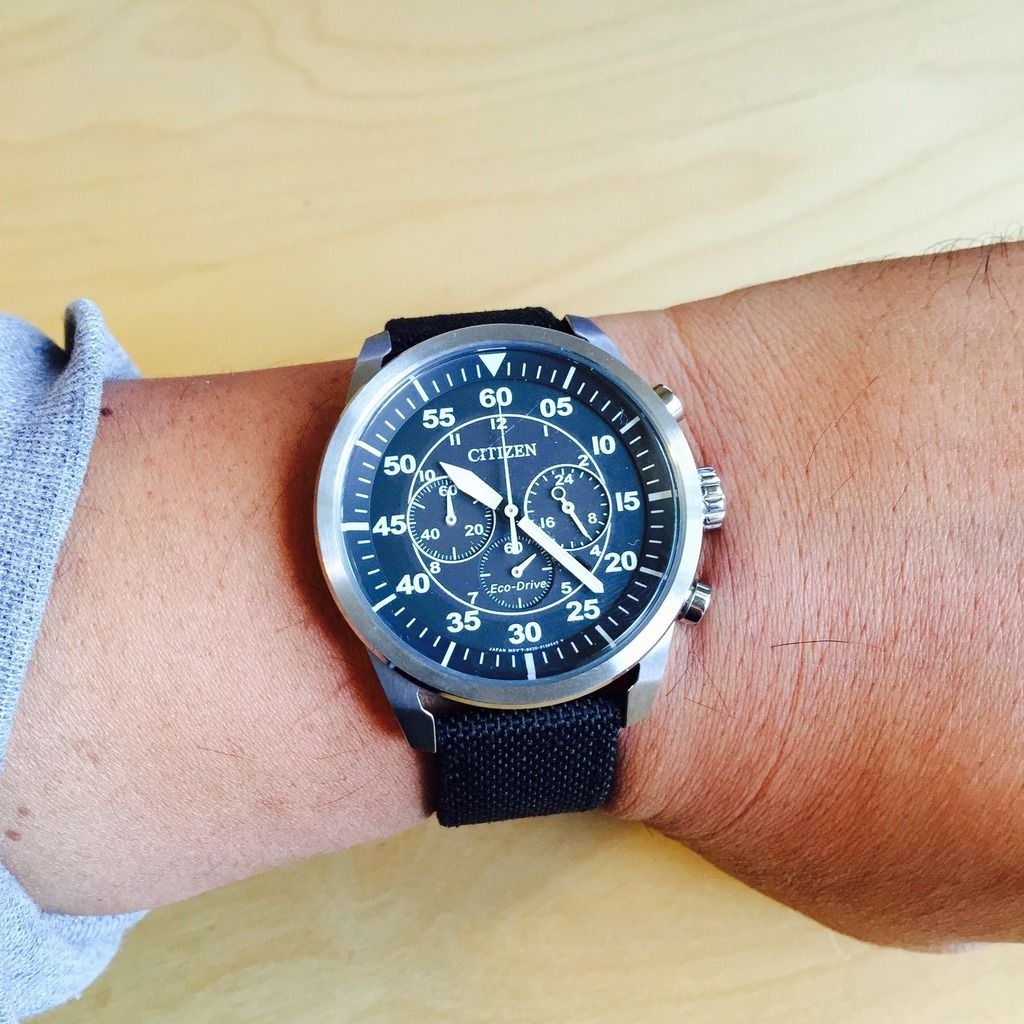 I tried removing the scratch by purchasing a "diamond lapping paste" kit through Amazon and following the steps found
on this website.
Unfortunately, it didn't work. Took me the better part of an afternoon trying to get the scratch off but it didn't even fade.
Next step was to see whether my local Citizen AD would replace the crystal. Thankfully they do, and for a measly sum of 60 bucks I gave them my watch for five days and picked it up today. Also dropped by Best Buy to pick up a few straps that I purchased through their website last night.
Close-up of the watch. No more ugly scratch!
Speaking of Best Buy, they have NATO straps on clearance for less than 4 bucks. The pickings are slim and are only for 22mm lugs, but I figured it wouldn't hurt to share. Here's the
link.
Oh, and I got to try on this bad boy. Can't wait to get it next month!