Discussion Starter
·
#1
·
The girlfriend and I went shopping today, and while passing through the jewelry section of the department store, I found (and bought) this...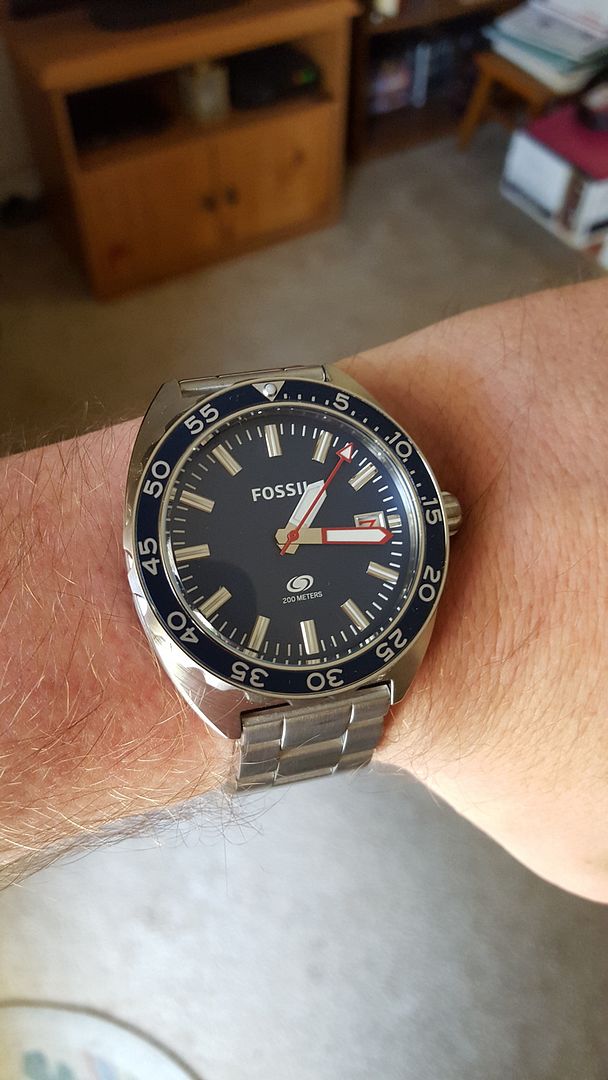 The new Fossil Breaker dive watch.
Admittedly, I just put this one on my wishlist only about a week or so ago after seeing the pics posted by our very own TVDinner in the dive watch subforum of the limited edition automatic version. The watch is quite heavy; heavier than any other Fossil I've ever handled. The bracelet, while not what I'd define as the best, certainly is serviceable. It definitely looks like it should have the Aquadive name somewhere on it! Its definitely the watch to get if youre looking for the Aquadive look but without the price tag. Given this pieces roots though, I might end up ditching the bracelet and putting it on a sharkmesh to complete the awesome look for this piece.