It seems that fortune was smiling upon me this past evening. After taking the advice of a few folks here about Stuhrling Original, I decided to hold off on the purchase, but apparently the fates had something else in store for me... After a few minutes of looking around on the 'Bay, I found, bid on, and won this gorgeous piece...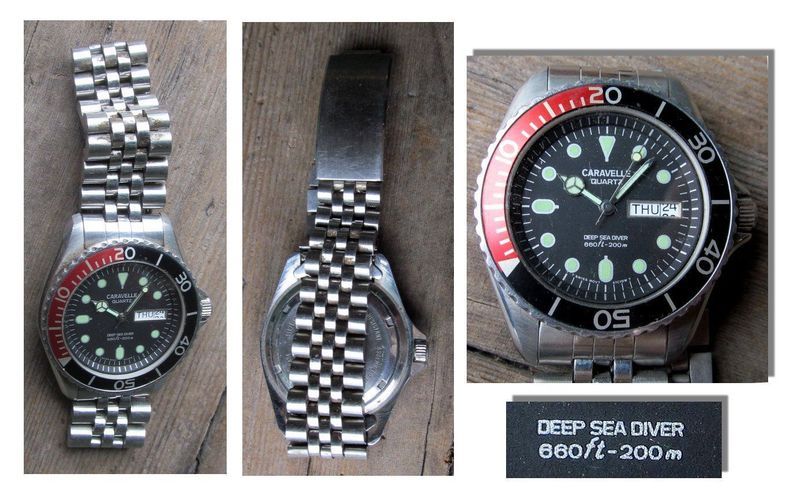 An absolutely gorgeous Caravelle Quartz Deep-Sea Diver.
I totally love the look of this piece and it sure as hell beats out the Stuhrling Aquadiver any day of the week.