Update: The seller accepted my offer on 16 August, and I'm now the proud owner of this lovely piece! Now comes the long wait for it to arrive from the land of Vodka, Borscht, and Vladimir Putin.
With all the talk about folks (me included) purchasing new Vostok Amphibias for their collections, I started looking at my collection and developed a hankering for another vintage piece to add into my rotation... A few minutes ago, I made an offer on the 'Bay for this: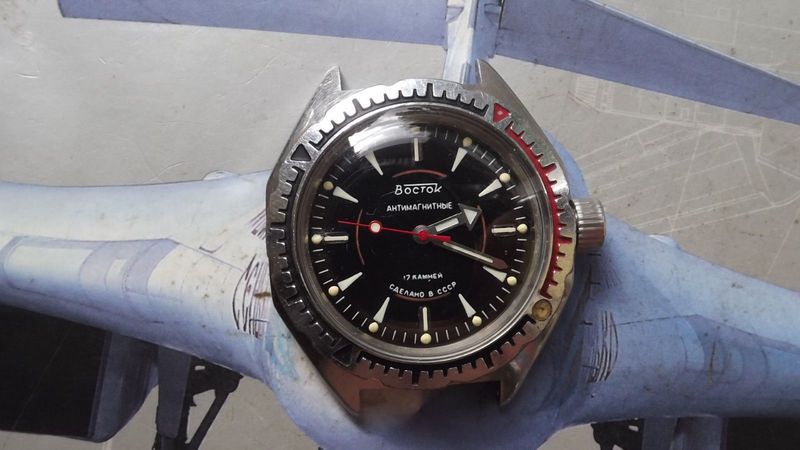 A vintage Amphibia Antimagnetic.
The hexagonal case has, truth be told, never really been a favorite of mine but after seeing one of these on a Nato, I was sold on it and endeavoured to add one into my collection. Now comes the wait on my offer!
PS: It definitely looks sexy on a Nato...
PPS: The fully serviced replacement for this one arrived today! Pics further down...