Discussion Starter
·
#1
·
This just in and I'm super stoked about it....
Fully tegimented bracelet as indicated by the mark on the clasp.
Another teaser shot.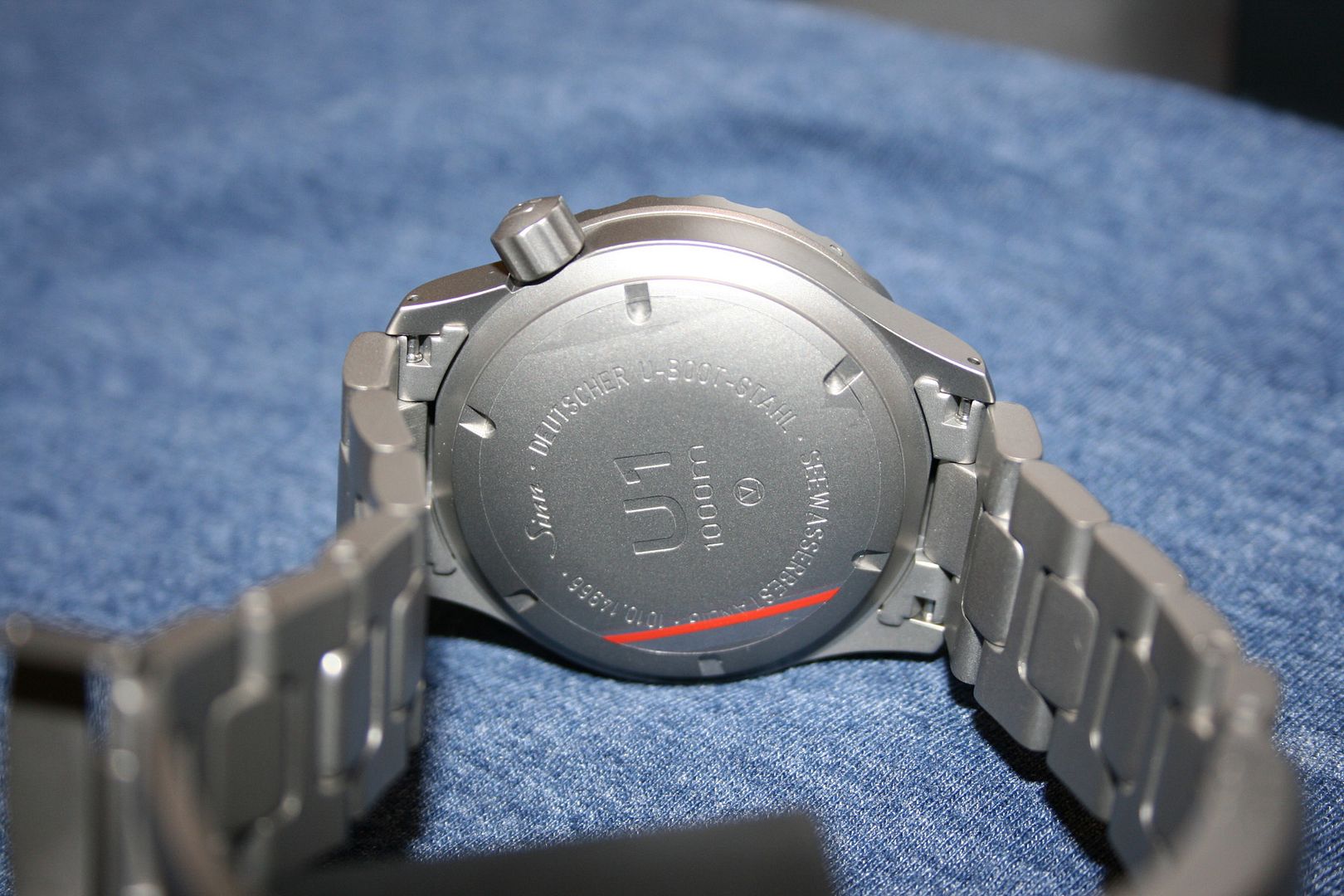 ....and the money shot.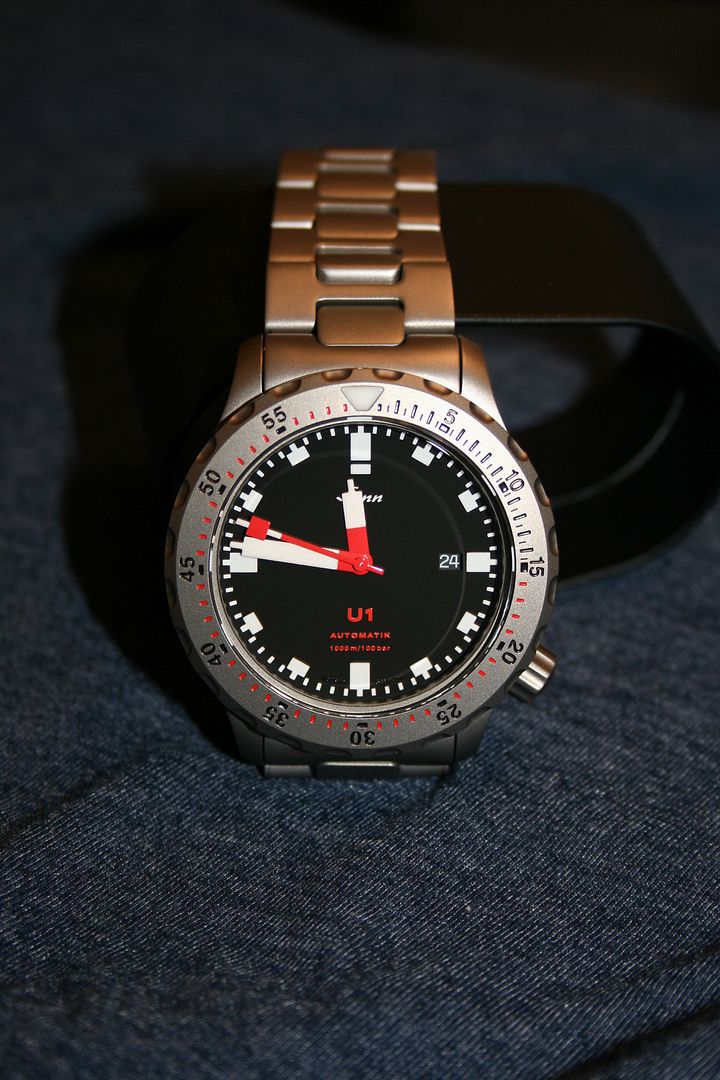 I've liked Sinn for a while, but have never given it very serious thought because of the cost.
Just recently, I decided I was going to keep an eye on them in the used market. Well, if most of you are like me, once you start looking at something the more you want it and then the more you need it. After going through that process I came to the decision that I was going to give one a try.
Being a diver fan, I really liked the U1. There is just something about those blocky minute and hour hands with the points and the stark white against the black dial and the red base of the hands. Oh, and the second hand is pretty cool as well. I figured if I'm going for a U1, I might as well go all in and look for one that is fully tegimented (the standard version has the bezel tegimented). The fully tegimented version has the bezel, case, bracelet, and crown tegimented.
Not long after I seriously started looking, popped-up a BNIB sale. It wasn't a bargain basement price, but it seemed fair - cheaper than if I were to buy new and it was fully tegimented which doesn't come up for sale that often.
I closed the deal within 30 min of it posting and it was on it's way to me the very same day.
As soon as I opened the box I knew it was a keeper. I actually received it last night (and took these pics without even setting the time or date). I wore it all day today and I have to tell you every time I looked at my wrist I had a smile on my face.
Here are some more pics....