Discussion Starter
·
#1
·
imported post
Hi guys, i'm jona and i'm a watch & strap addict :b
I'm so thankful that TVDinner has given me a warm welcome to his forum.
we are a watch & strap addict at first, and now we are offering our straps to other people who share our passion :b
I was really impress by this quote for this section "There is nothing in the world better then sharing your good fortune and giving someone else a watch or watch related item. Make someone else smile with your kindness!"
So i'm offering to all the freeks, to give this strap to another freek in this forum.
Please write why you choose that person. Can be because :
- he always say nice thing about your watch photo,
- because you have a secret admiration of him or her,
- because you hate him so much that he'll look funny wearing our strap,
- because he's a bracelet guy and you know he should try leather strap :b
It's our premier strap, the first batch that we made. We consider this as our prototype strap, we sell some of it, but mostly we give them for close friends and for some luck forum members :b
Measurement : 22/22mm width, 85/135mm length, raw edge, white boxed stitching.
Contest goes until April 12 at midnight.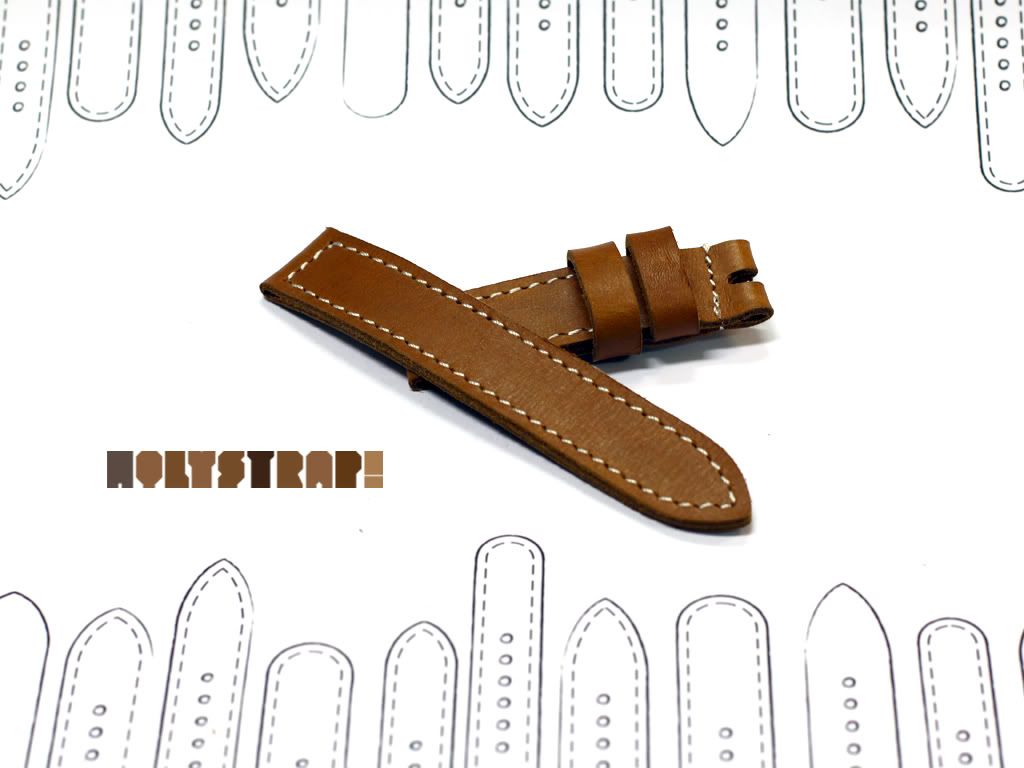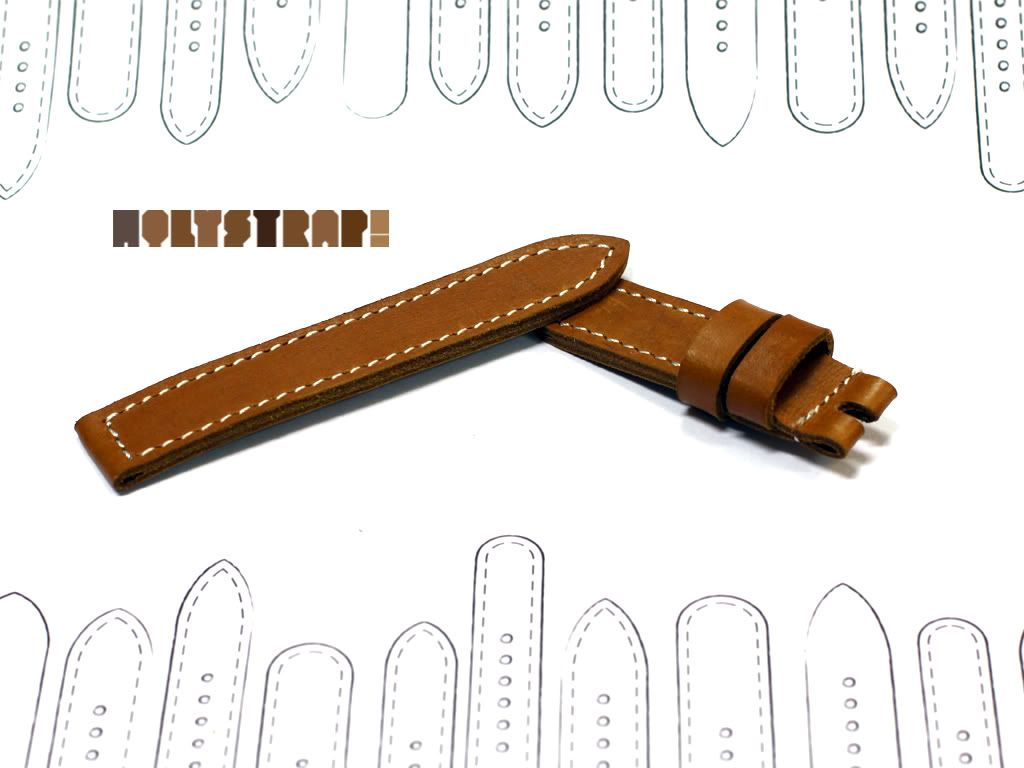 The color is a bit off in the pics, but if there's a consolation, everyone said that it looks much better in real life :b