Discussion Starter
·
#1
·
Hi, just thought I'd say a quick hello. I've always had an appreciation of watches, as a child and teenager I'd always loved techy kinds of watches. Various digital models from Casio and Timex kept me entertained until I reached my early 20s and just stopped wearing a watch altogether.
As I approached my 30s I began to appreciate a nice timepiece and opted for a Citizen Ecodrive a few years ago. Hugely impressed for the money, titanium and therefore light, has never stopped no matter how long it's stayed in a drawer but I still had that want for a brand I'd loved since a teenager TAG Heur!
So at the end of last year, I was in a position to buy my first TAG in the form of a Formula 1. To me it was modern but still had that look that I'd loved when I'd bought a fake (I was young!) on holiday at 14 years old. It ticked the right boxes for my first step on the collecting ladder...
I had been still wearing my Citizen as my day to day watch but had been looking at the website for Watchfinder and realised they had a store in the London Royal Exchange which is only 10 minutes walk from where I work. I had a look at their stock of used TAGs and came away with this, a Links Professional from 2003. Absolutely mint condition and at a price which meant I was prepared to wear it daily...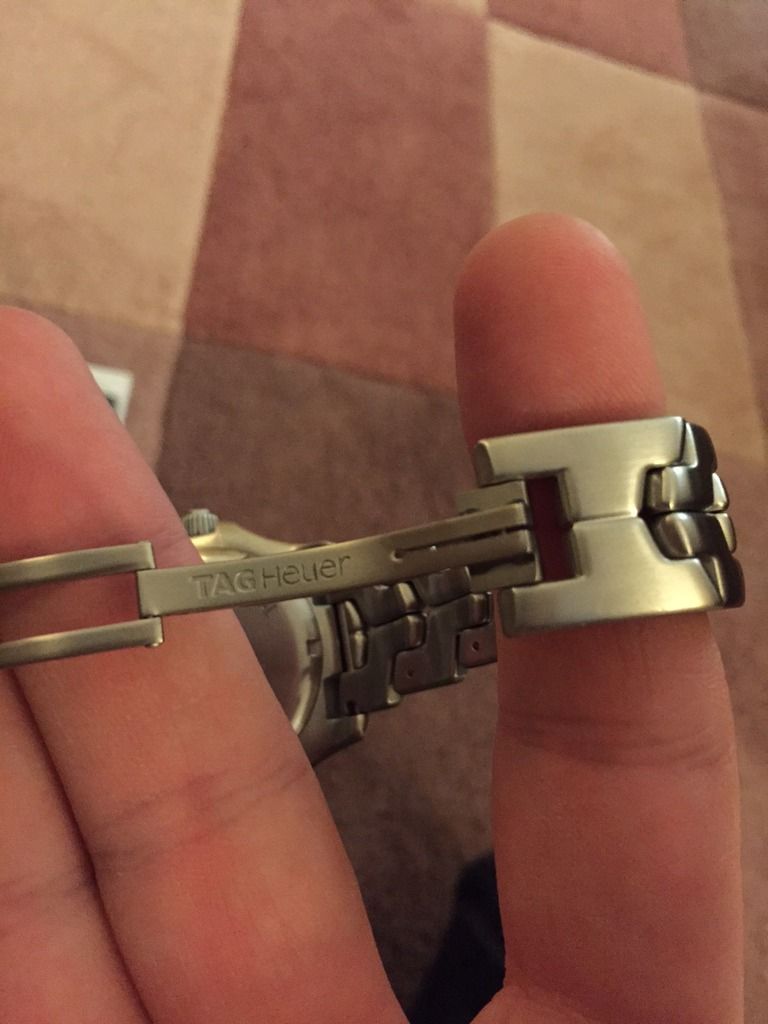 So finally, my latest TAG purchase was last week. Again another watch shop near my office but this time selling new. I'd had my eye on the Aquaracer range and this time wanted an automatic rather than a quartz movement.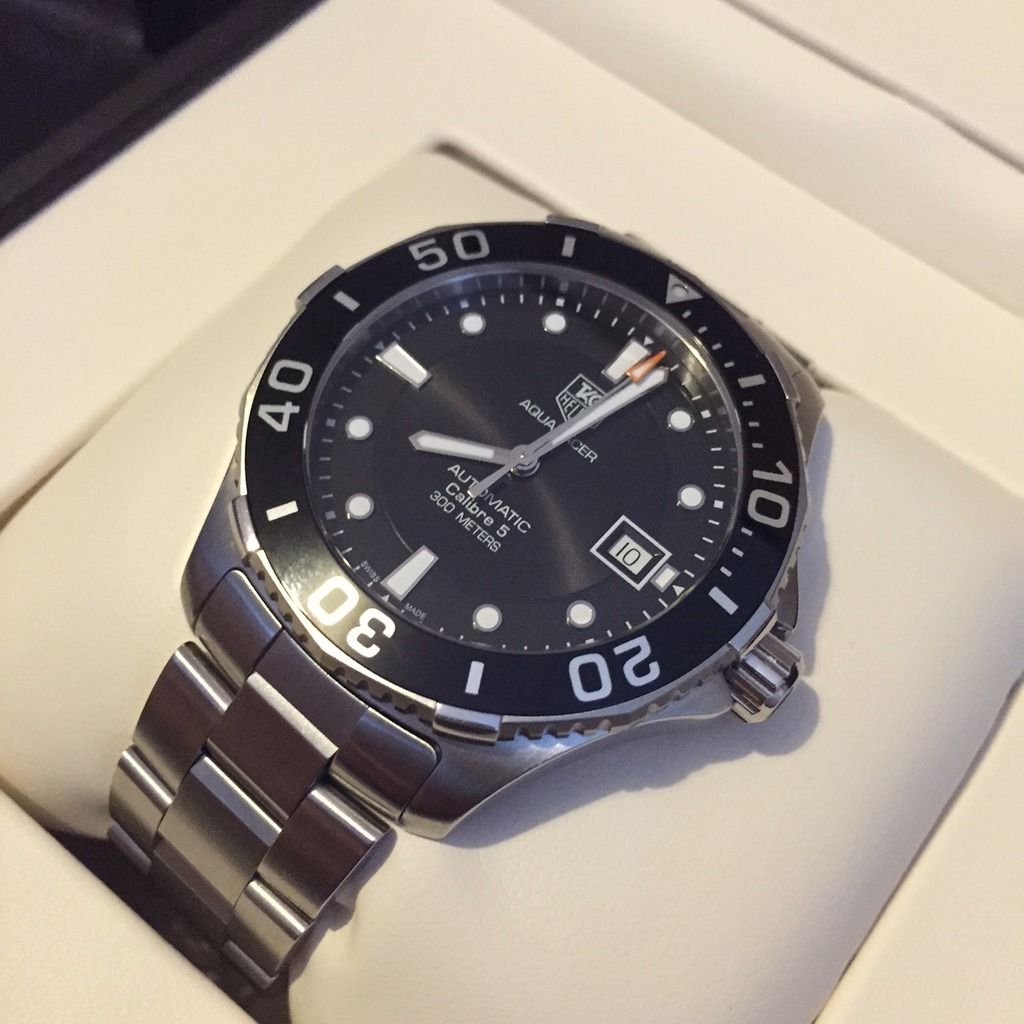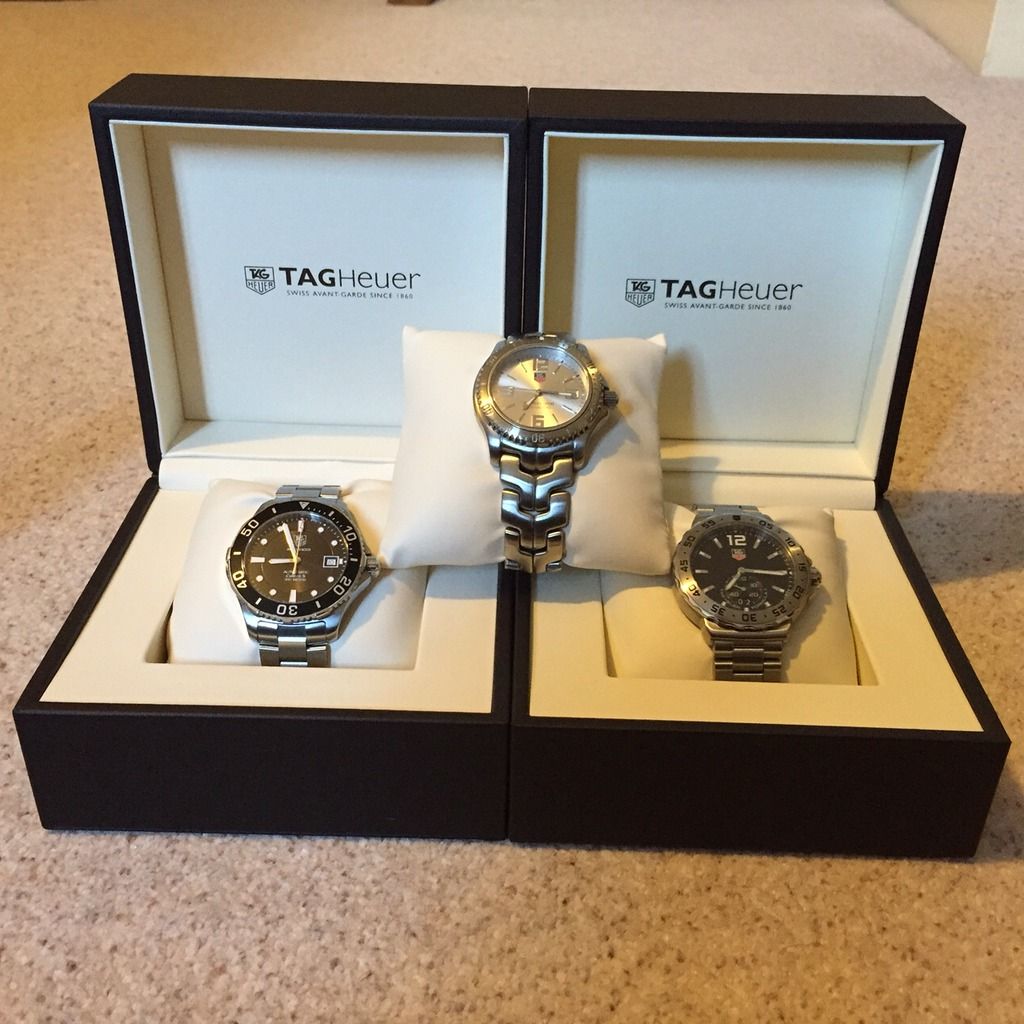 That's my story so far anyway. I think I have reached a limit on what I'm prepared to spend on a TAG (even with over 10% off the last one) but I'm over the moon with those three. It's interesting comparing them as well, as the Links model feels a lot more solid, smooth and well built compared to the two newer models. That said I'm not sure what the new price of that model would have been, either way I love all three.
Next timepiece I will be aiming for will be an Omega, watch this space.