This is one of my most coveted pieces that i had custom work put into. Helson made 2, yes only 2 of these for the world. When i got it, it was PVD, I sent it to MCWW and had Jay blast finish the case and bracelet. I also bought a new matching bezel insert, this thing is freakin nuclear! It came out like something I have never seen before. It is probably the sickest watch I have ever owned, but I could use the funds to travel, or put toward something else.
THIS PROTOTYPE HAS THE MIYOTA 9015 MOVEMENT
Here are some pictures (that include how the watch previously looked)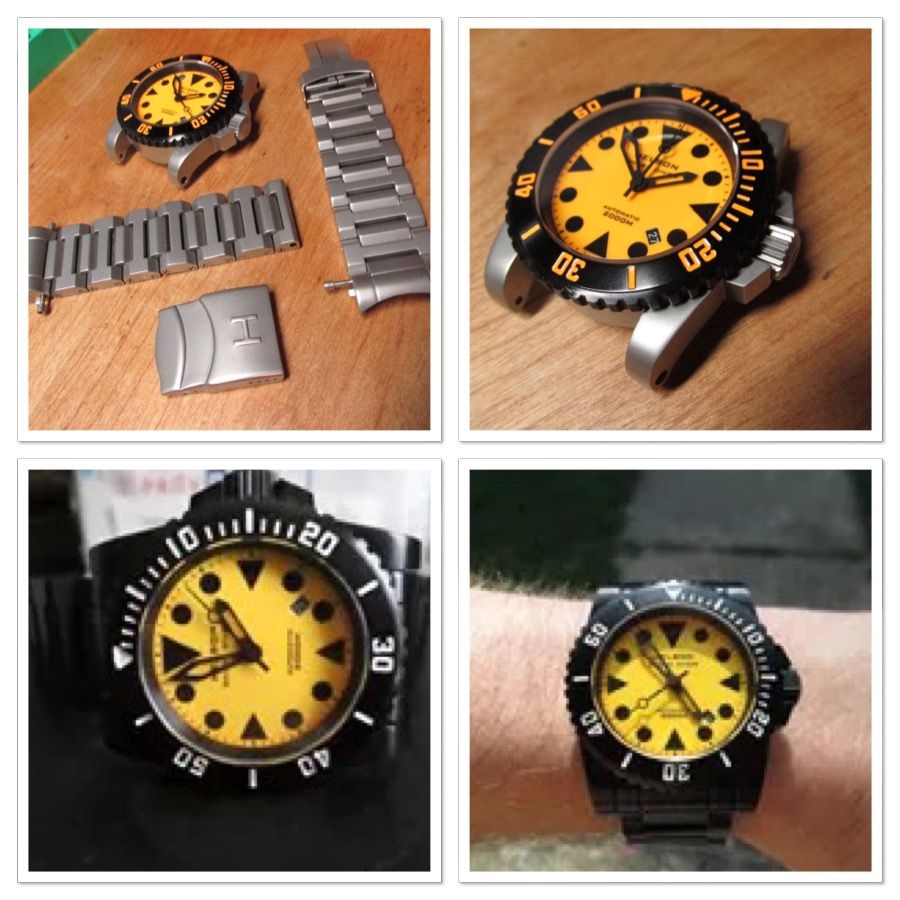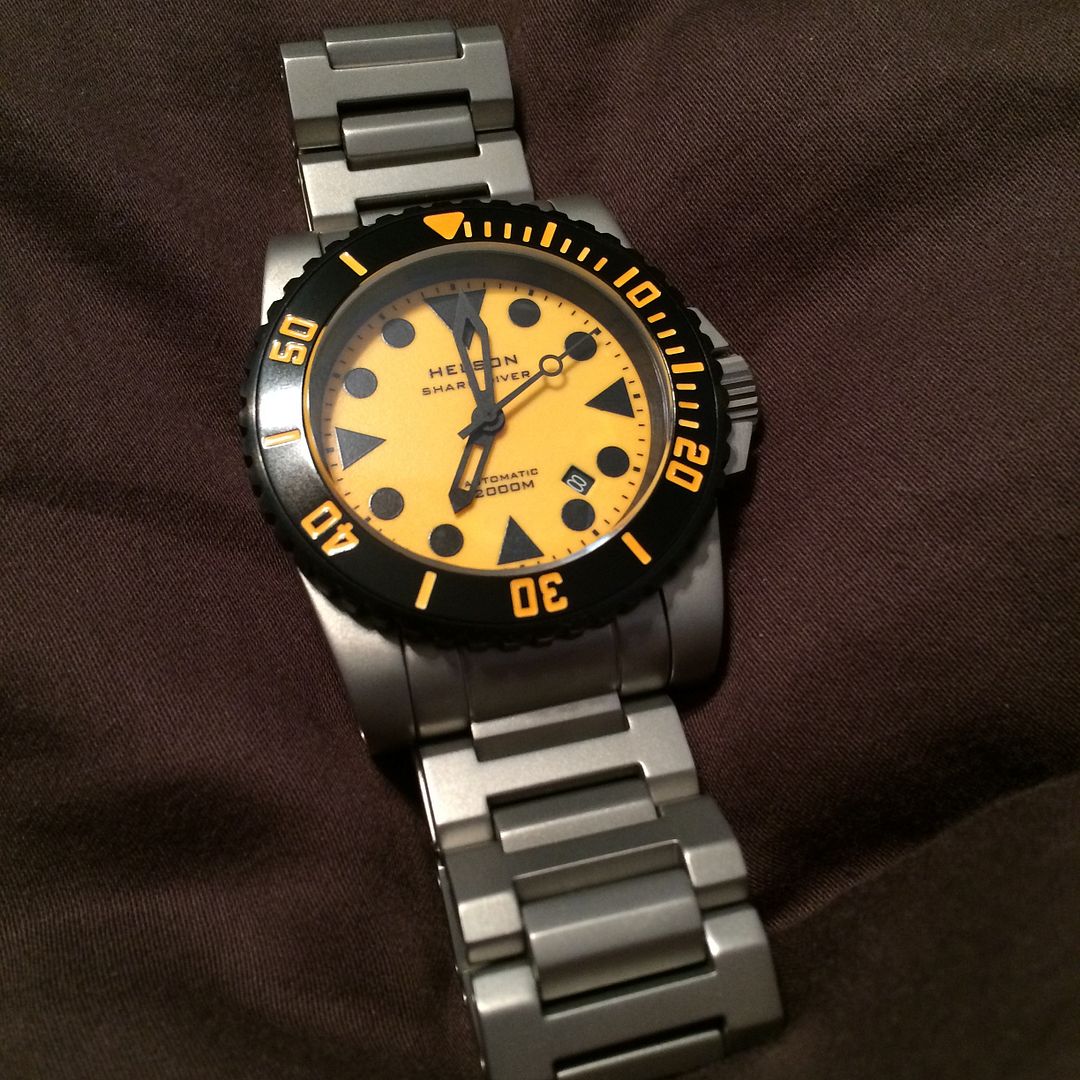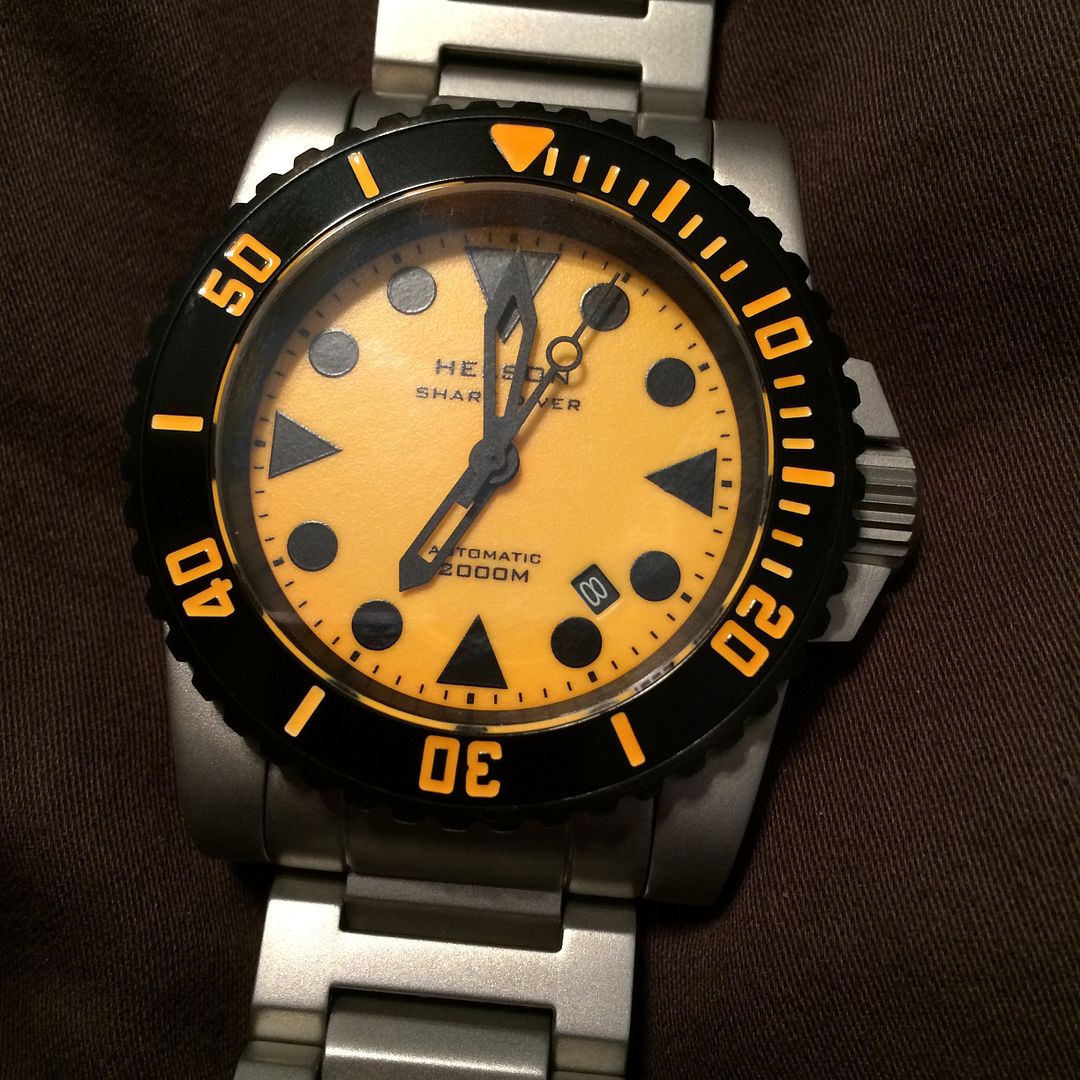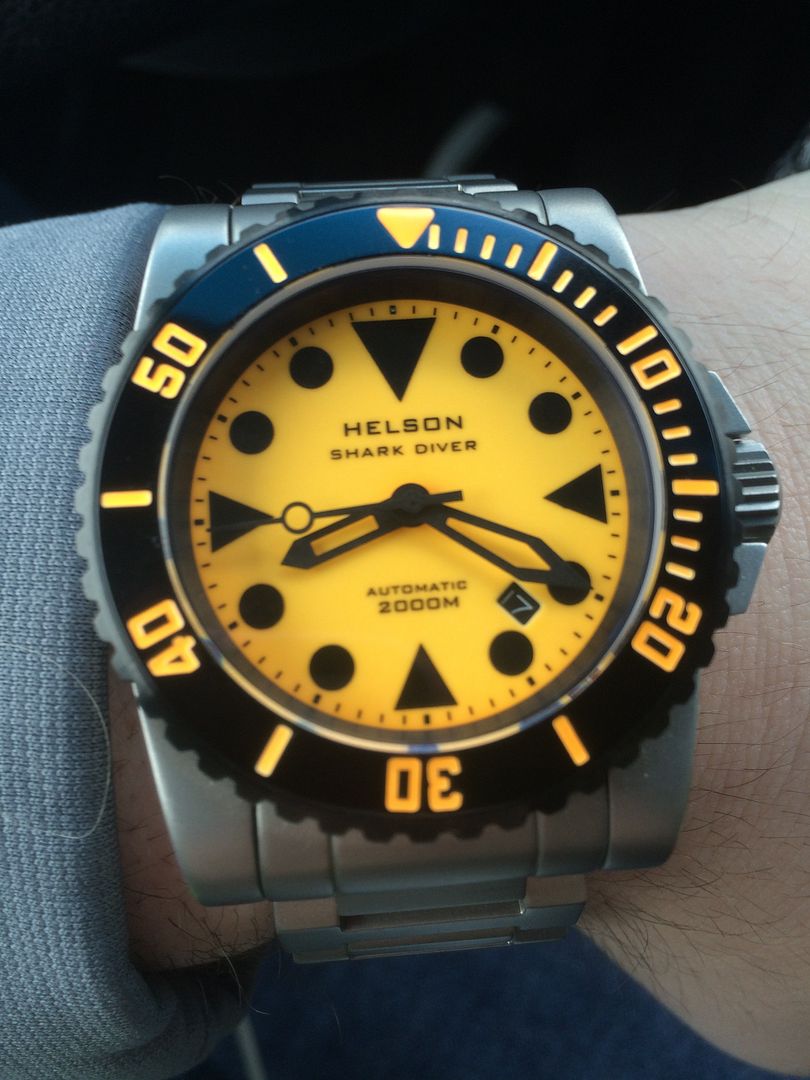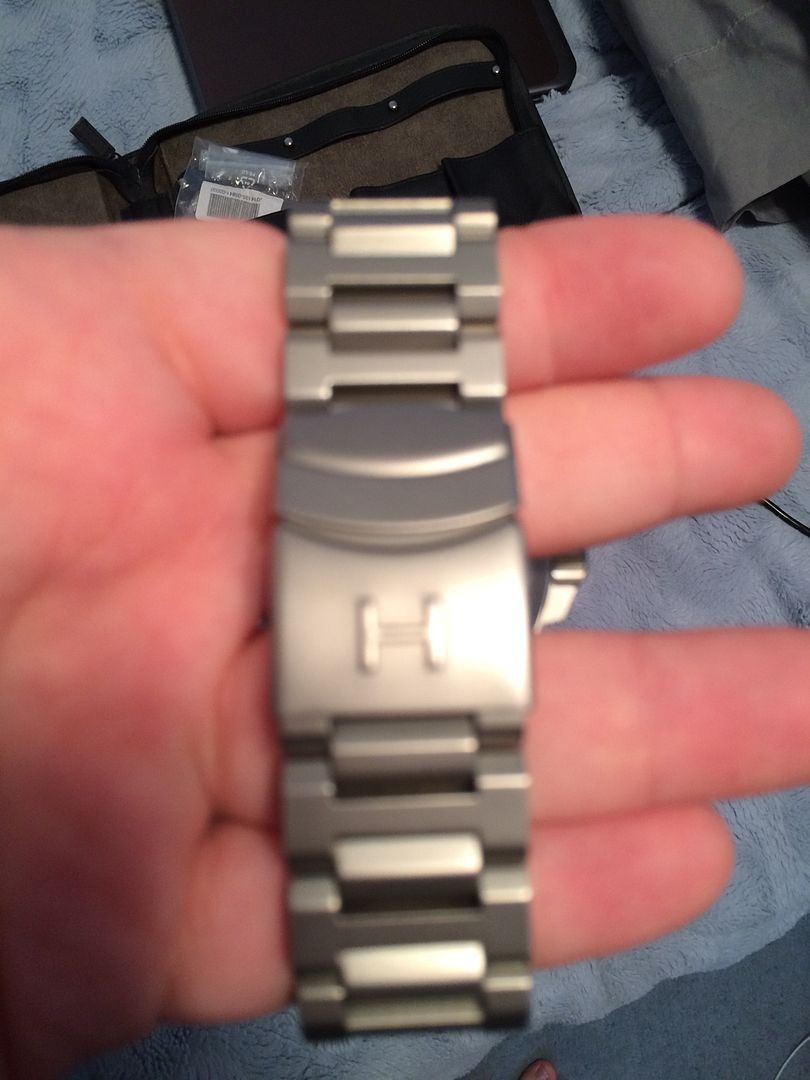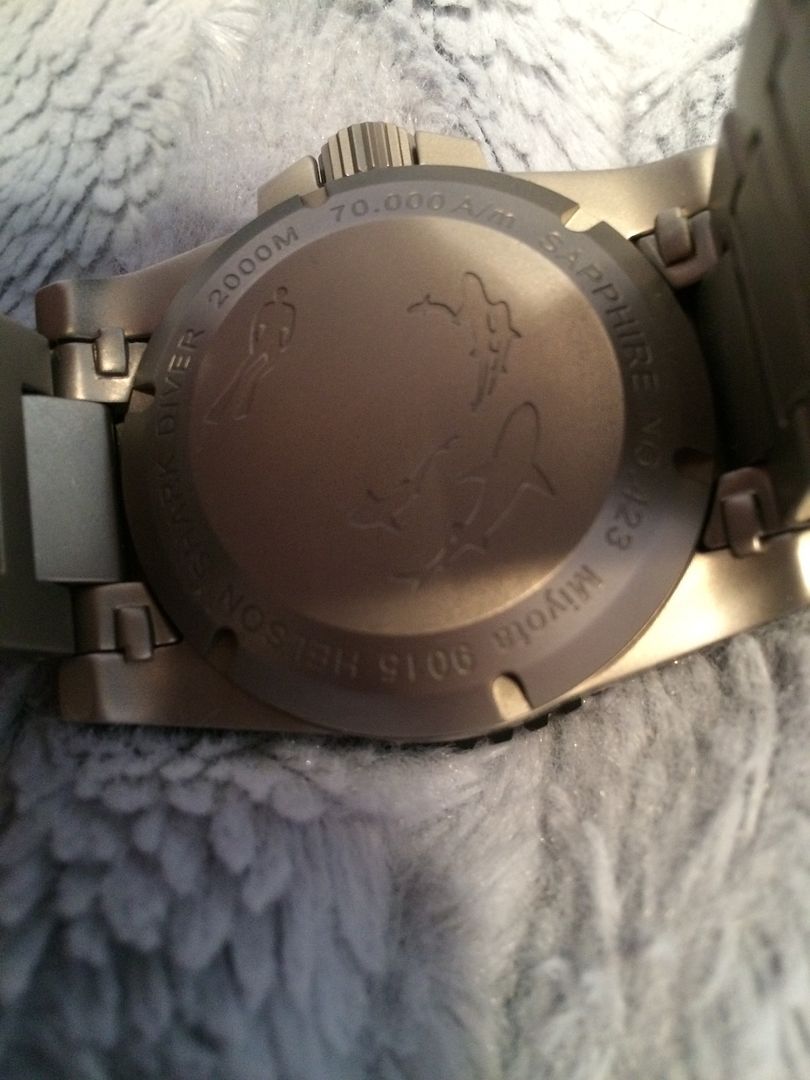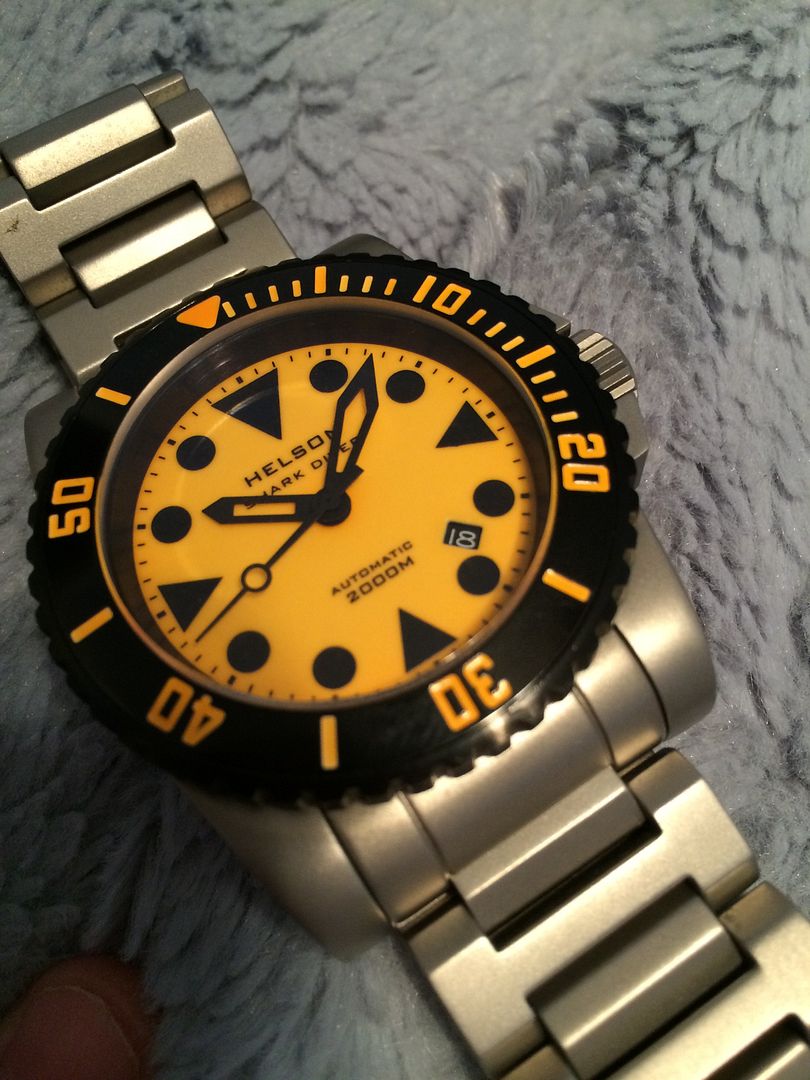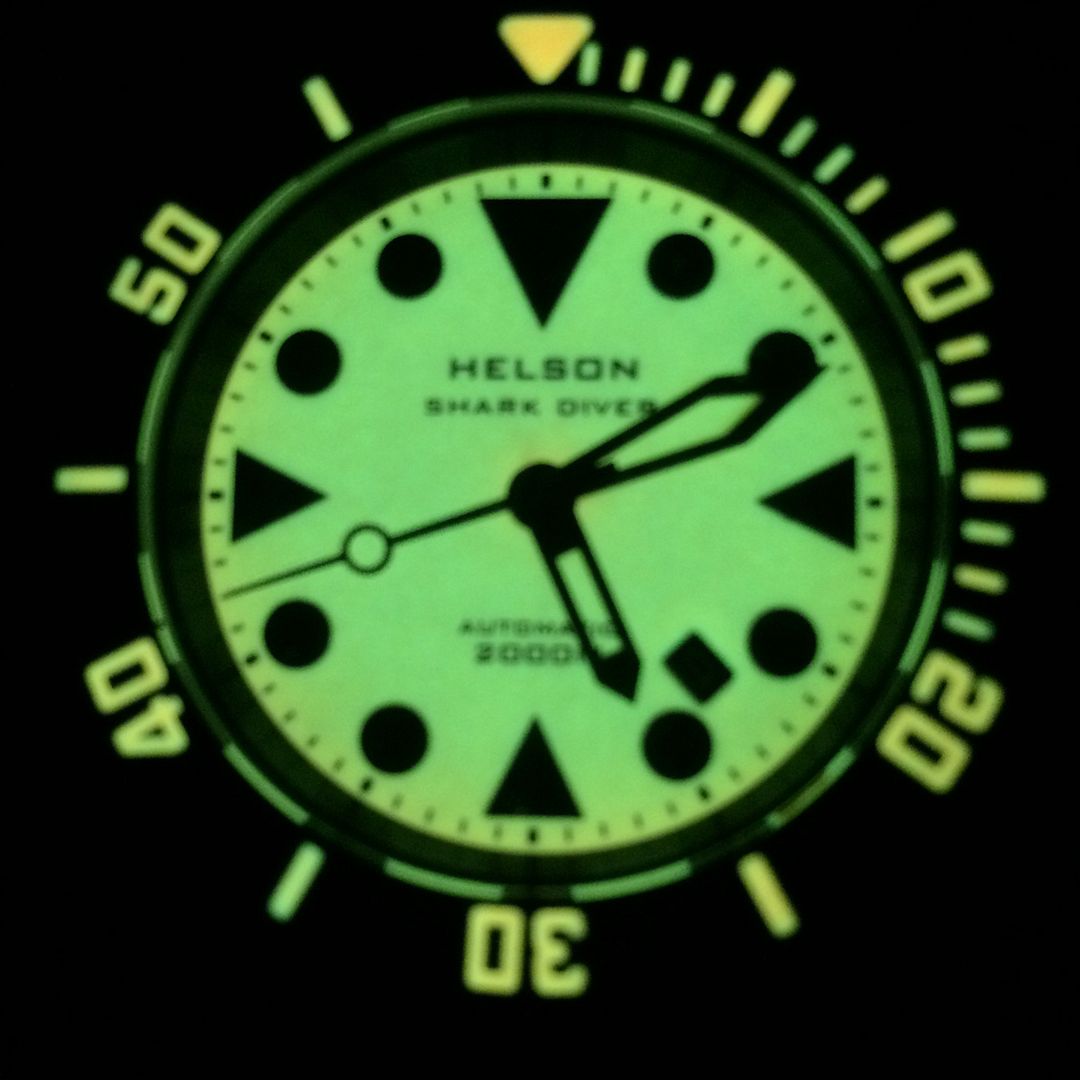 I had an offer when i first got the watch of $1200. I don't know how to price something so rare and collectible as this is. I know what I have invested in it, including time and money, but also want the buyer to be super pleased. I am going to leave it up asking $1200 OBRO. Watch is in like new condition, no dings, blemishes, scuffs, anything that i can see. It will come in a binder style case with a zulu style canvas strap. Paypal only and I will ship USPS priority. This is one that you will likely not see come up for sale again, any time in the future. Don't hesitate to shoot me a message, would love to see this go to a collector, so offers will be considered.
For quickest response, please email JGORDONFRESH(at)GMAIL(dot)COM
Here is a previous FS Post (years ago) Confirming the rarity of this piece:
http://forums.watchuseek.com/f29/te...k-diver-pvd-orange-full-lume-dial-630545.html