I like PT9 because it tests every part of your system and scores them individually, This is my score with the CPU rolled back to 4.8Ghz...
My personal record for a system you can run 24/7 is 8622...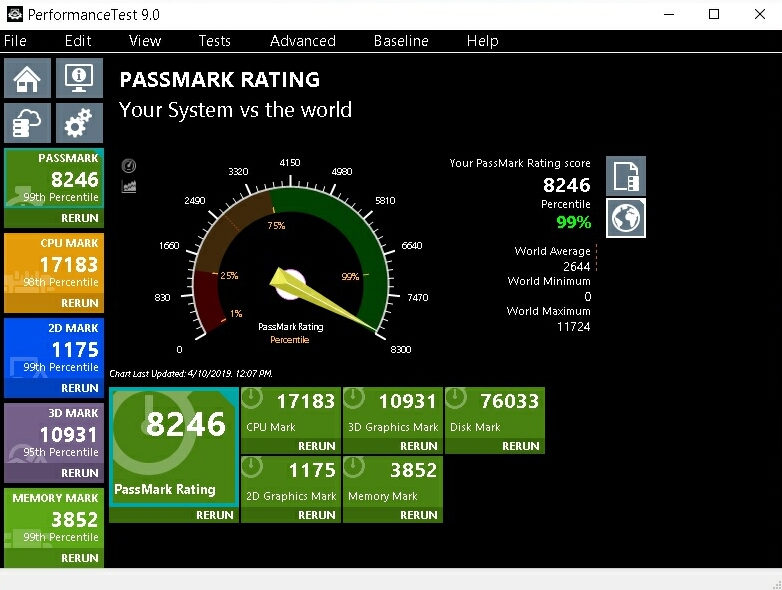 It would be interesting to see how an AMD rig stacks up?
I've only got a GeForce Titan GTX 6GB for graphics because I only play Tempest 4000 using my homemade spinner box, I'm currently #1 in the world on all three leader boards BUT we see how long that will last...