Discussion Starter
·
#1
·
Hey guys, received this awesome watch yesterday from our own Tony Maroney, and had to post about it.
The watch was unbelievably, and kindly offered, and gifted to me by Tony who wished to give the watch to someone who would appreciate it. Needless to say, I was floored by his incredible gesture, but asked him if there was anyone else in his family, or maybe a friend who might appreciate it. Tony stated he had already done that, but they gave it back to him saying it was broken.
However, it actually just needed to be shaken, or wound up. As you can imagine, I was really stunned by the offer, and humbled by Tony's kindness, and decided to accept his incredibly cool offer, and creation.
A little information about the watch everyone includes that it was built back in 2004 by Tony, and is actually a prototype for a watch called the Aquanaut. The brand was to be called Bravus, and as you can see the watch was amazingly well thought out. Bringing the coolest elements from brands like Omega, and even Rolex together. Just have a look at the textured dial, and even how the bezel is done in such a classic style guys !
The watch's movement is a Miyota automatic as well which runs very smooth, and it's on a super comfortable rubber strap as well.
Have a few pictures for you guys...
Thanks very much Tony !!! :smile-thumb2: Really am enjoying this one !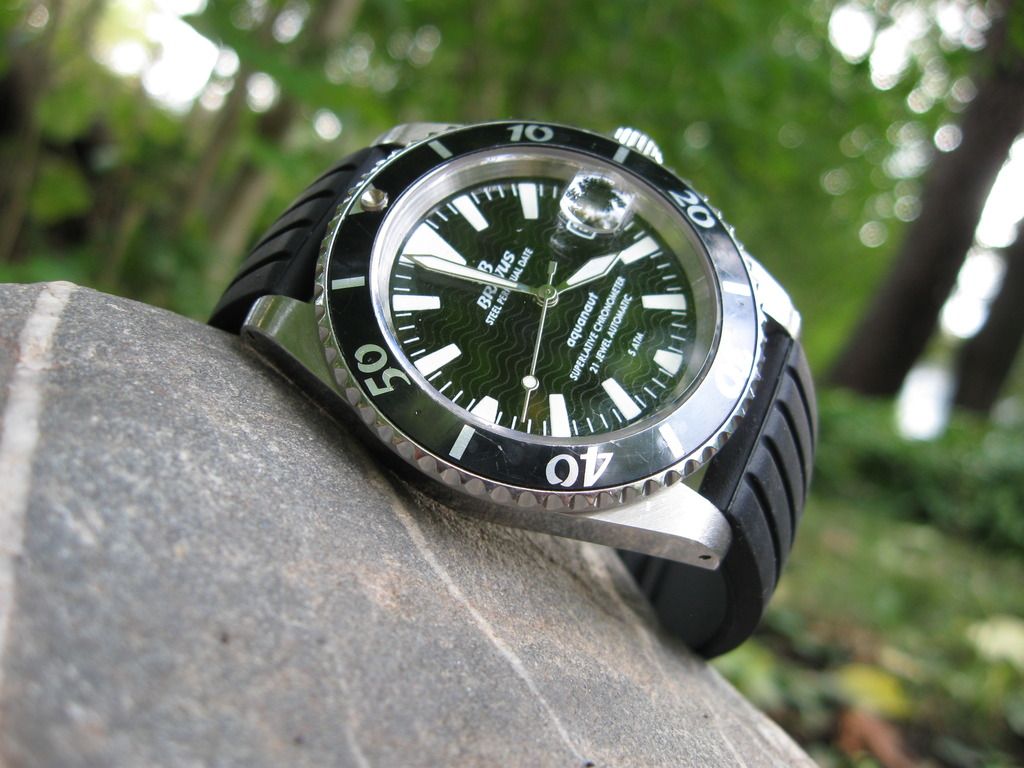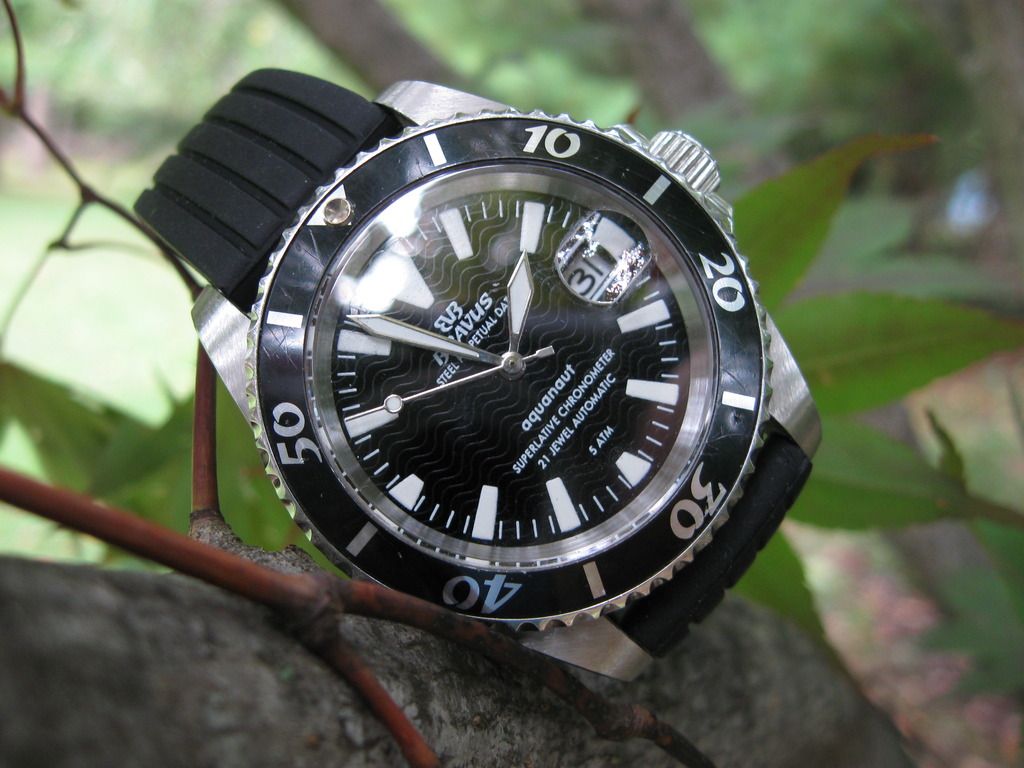 Even the case back is off the charts ! :thumb::thumb:
Thanks again Tony !!! Wow !