Discussion Starter
·
#1
·
imported post
This evening, I received 2 more AutoPilots from the team at NFW!
I ordered both of my AutoPilots on the 12th, during the presentation on ShopNBC.
Tracking numbers were assigned to these items on the 16th and their estaimated time of arrival was determined to be in the 22nd. Imagine my concern when the east coast winter blast hit Virginia..
I just knew that it would impact the on-time delivery of these items. Though I knew they would probably be arriving late in the evening, I was confident that they would arrive on their scheduled date...
Sure enough, at 9:47pm on Tuesday the 22nd of December...
The BIG BROWN truck pulls up to the house and soon after, I was holding the package that would hopefully, contain both of my new AutoPilots!
So calmly, I walk up the stairs and placed the cardboard package on the floor...
I sat down and got into comfortable seated position, then begin to slowly open the package...
I paused for a brief moment...
Then ever so carefully, reach into the open package and pulled out 2 aluminum containers.
Each of these containers were securely enclosed in a white open-end cardboard, brace-like wrap.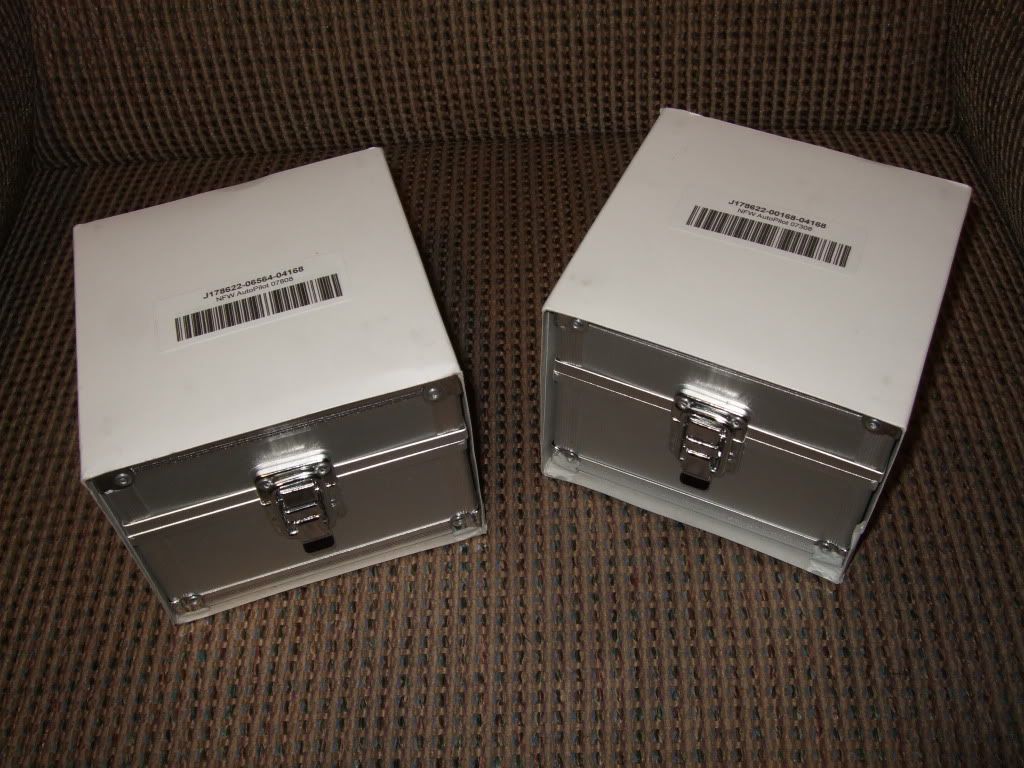 I slowly placed both containers, on a nearby desk.
Then cautiously I removed the containers from their protective cardboard sleeves...
Once seperated, I examined both of the aluminum containers carefully...
Quickly noticing an inscription on the bottom half of each container, my curiousity had taken over...
I just had to find out!
What was this writing?
What did it mean?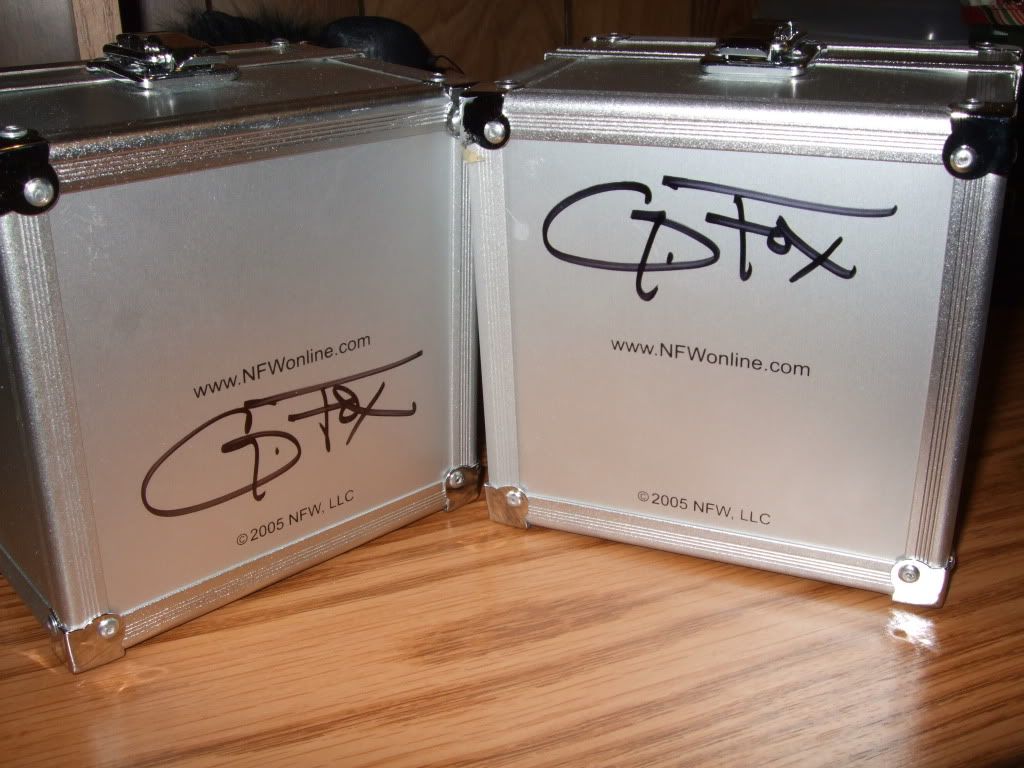 Identified a clasp at the front end of each container, then in one effortless motion...
Unfastened the clasp and with great anticipation, slowly opened each of the containers..
Alright... Alright... I'll stop already...
Check out the pics of my new Silvertone/Black and Black/Black AutoPilots!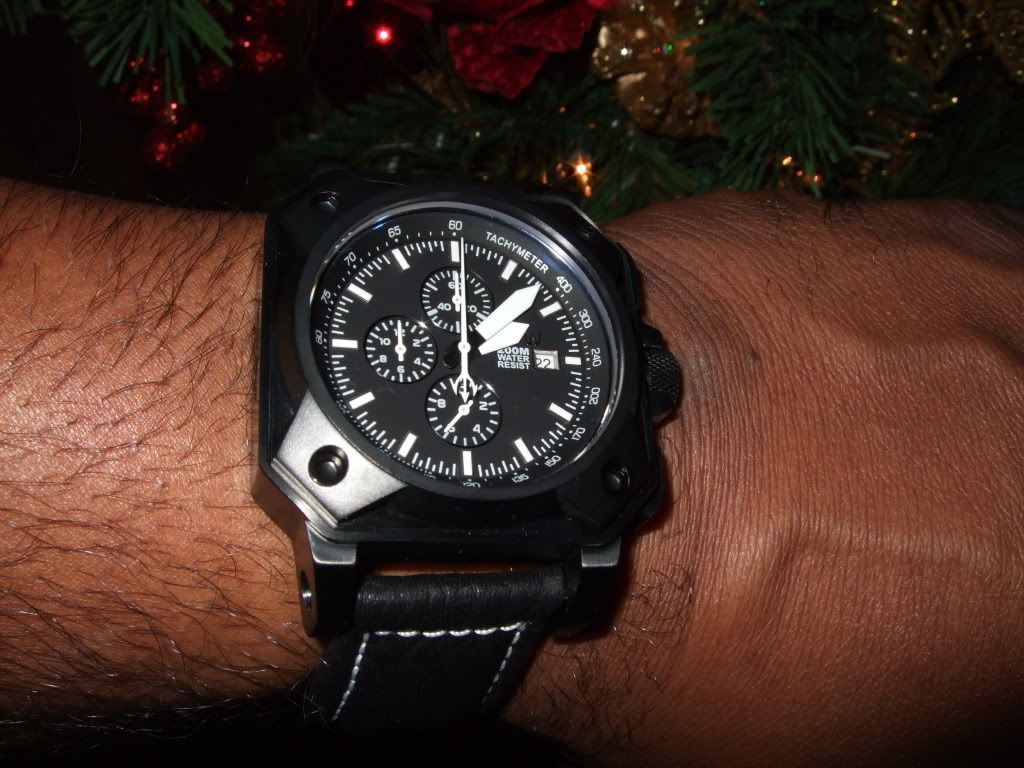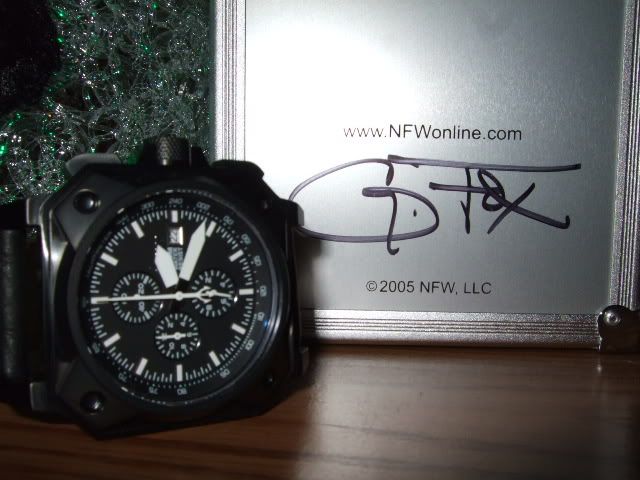 THANKS, GEORGE!!