Discussion Starter
•
#1
•
I just spent a few days down in the Florida Keys and my wife dragged me to a T-Shirt store in Islamorada so I bought a hat...
Upon leaving the clerk gave my wife a 10% coupon to the small Jewelry store next door so I said lets just take a look in case YOU see something you like.:be polite: Low and behold there's one watch on display in the window and it's very interesting because I was wearing my Seiko SKX009. This watch is what my 009 wants to be! Bigger case... Blue dial... Better bracelet... WOW! I had to go in and ask to see it. Turns out they are a SEIKO AD and they only carry Seiko watches with that particular watch being the only one in the store, AND the manager said I could have it at a discount of $200 over retail!:capitulate:
I had no intention of coming black with another watch being that I just got one two weeks ago but I'm glad I did because this one is a winner!
Any negatives? The very nicely finished bracelet with solid end links (lugs are drilled too and that's a good thing) has the pin and collar system which makes it tricky to size. I've done these before and managed to size mine but I don't like the system. If you're not familiar I suggest you take it to a pro.
What else? I can't think of anything else? It wears small and very comfortable for a 45mm at only 13.5mm thick. I had to measure it to believe it was actually 45mm not including the crown. The hacking/winding 4R36 movt is running spot on! And, the action on the 120 click bezel is very smooth and and the pip lines up perfectly on this one... Frankly even at full retail of $525 this watch is well worth it IMO!
The best way to appreciate it is to compare directly with my 009 (aftermarket jubilee)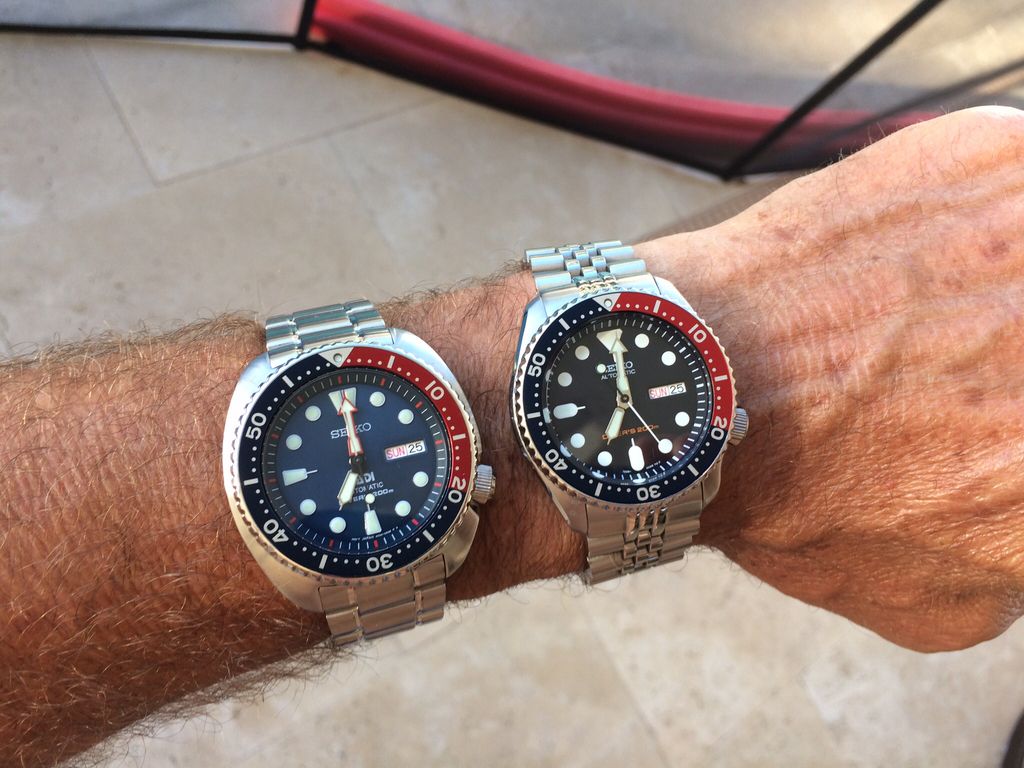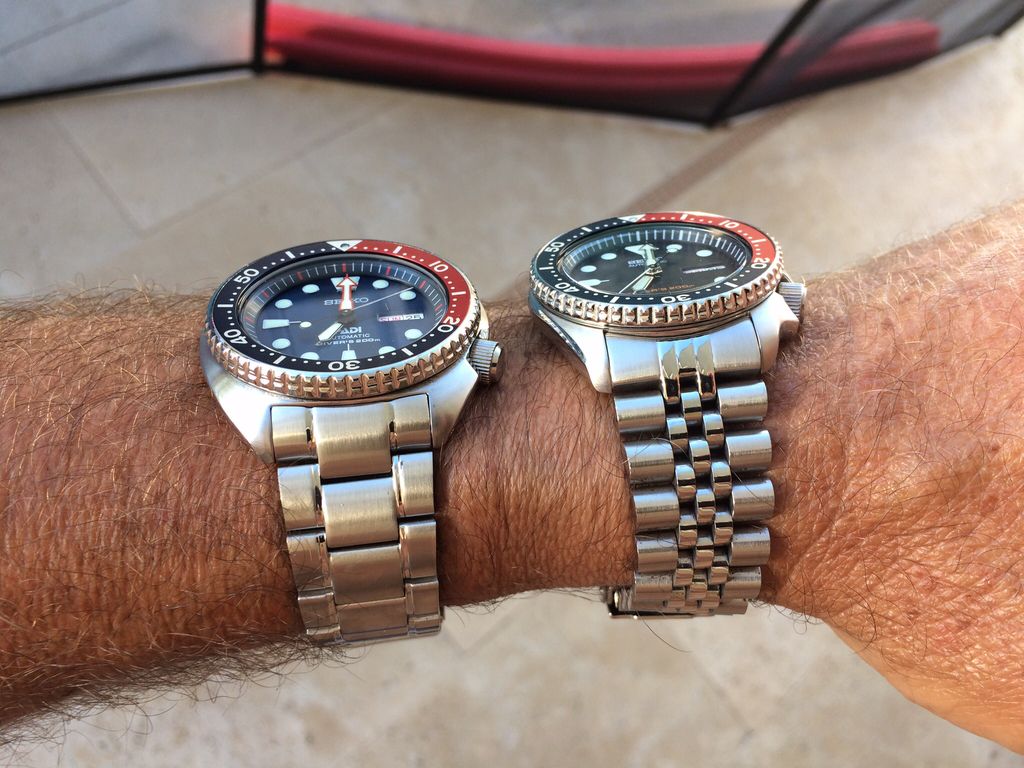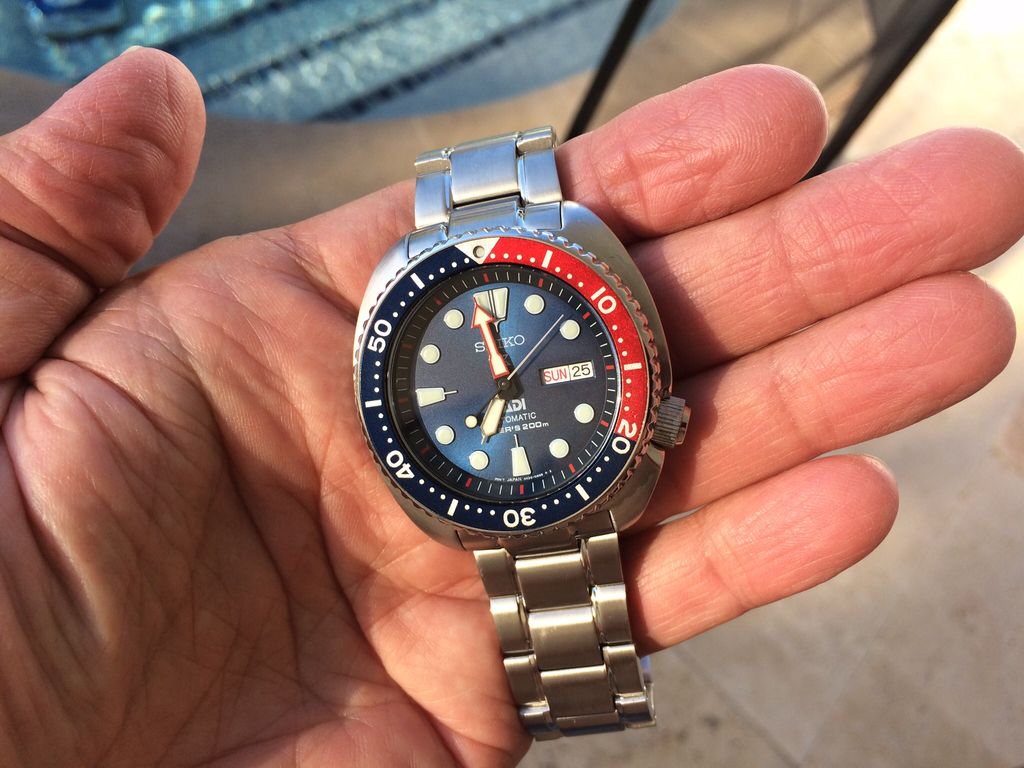 Thanks for looking!