Discussion Starter
·
#1
·
imported post
Hey guys. Yesterday a package (box) was delivered via UPS to our home here in NC. We arleady knew what was in it because we had been given a "heads up" by RipitRon who was the sender. Let me give you a short background before I share this gift with you. Ron & I got to know each other when he was still a member of WatchGeeks. He pm'd me to inquire as to what type of "Mastiff" was in my avatar. I informed him that it was an English Mastiff and proceeded to tell him about Bobo who had passed away a short while before his inquiry. He then told me about Zeus, his Argentinian Rotweiller who had also passed away. They both had to be euthanized as a result of bone cancer. For Ron, for myself and our wives the pain was devastating. But what did evolve from his inquiry was a very strong bond and friendship that has continued to evolve up to this point. Ron has since gotten a beautiful baby "Bull Mastiff". His name is Kahn and he is awesome! We have not proceeded in that direction as of yet, but Ron and Gina wanted to do something for us/Bobo to recognize the love that we felt for him and to honor his memory. That my friends is a "short" capsulization of what has transpired to lead up to this................................... The package/box that was delivered ..............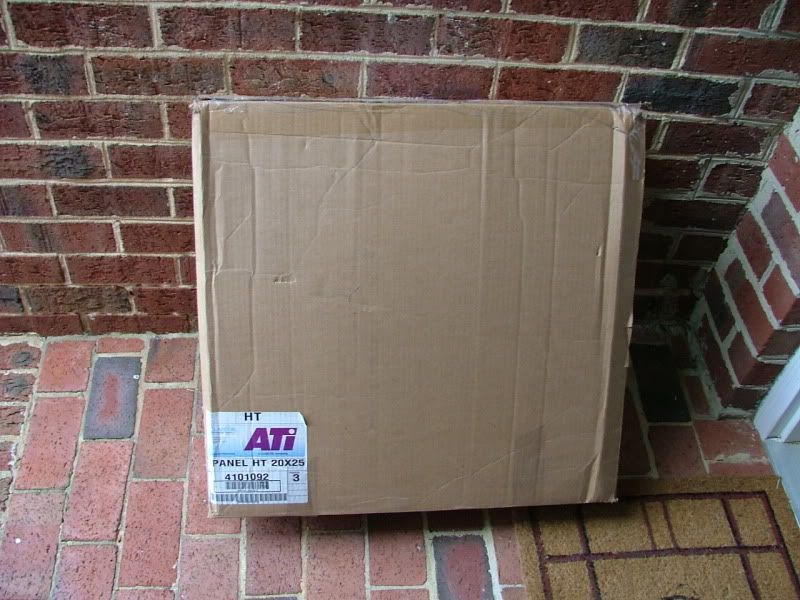 And here is what was inside.............................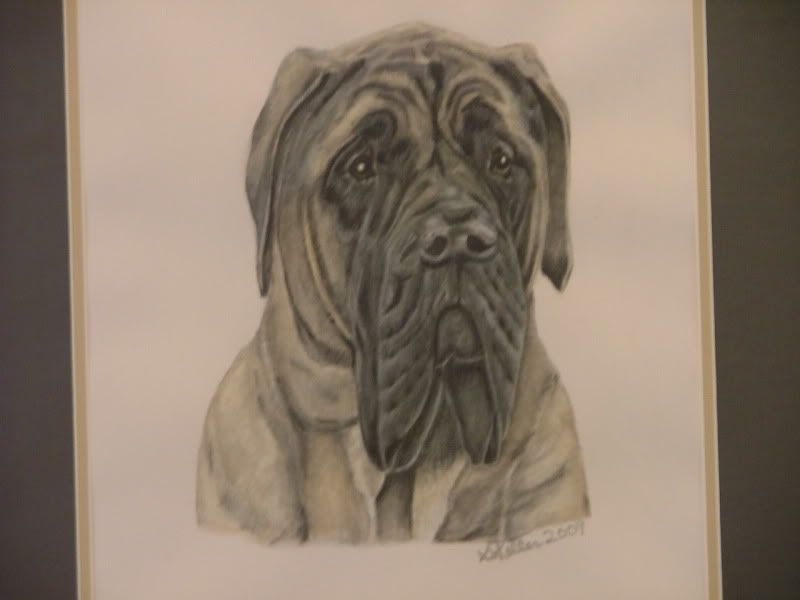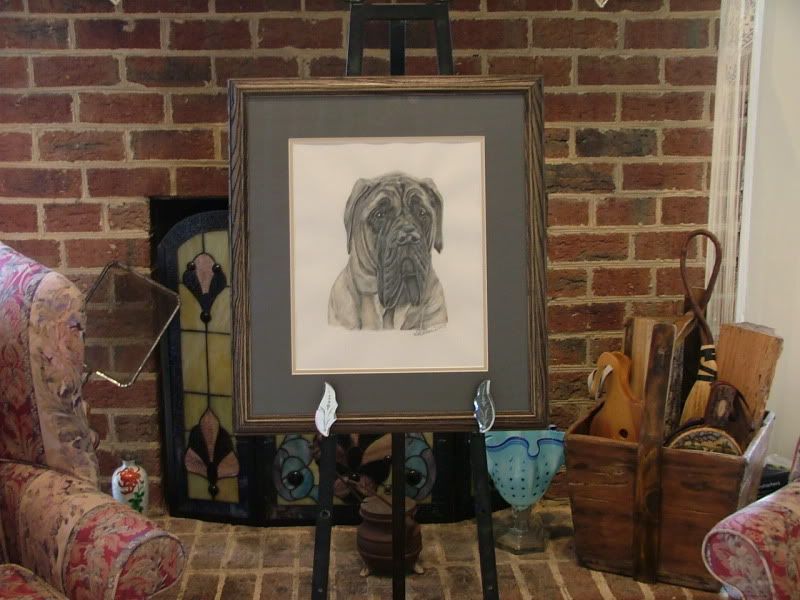 Linda & I had sent some toys to Kahn and some small tokens of friendship to celebrate his coming into Ron and Gina's lives. They felt compelled to do something for Bobo as well so they had this paintng done of him without our knowledge just based on the pictures that I had sent to them of Bobo. The likeness is unbelievable. Once I unwrapped the painting we just sat on the couch and stared at it "up close & personal" for a solid half hour before moving, pointing out all of the intricate details that the artist had captured and that we know so well. We have as you can see set it up on an easel for now, but it looks so good there, I think that it will stay. Ron & Gina! You are two of the most wonderful people that we know. I have already expressed this to you, but I will tell our friends here on WatchFreeks that nobody has ever done anything like this for us! Not even "US"!! LOL! Thank you once again from the bottom of our hearts and as I've said about other gifts. It's not just the gift, it's the gesture. This gesture, this act of kindness, respect and love was one that we will never, ever forget (tears coming down now.... sorry). You guys know and understand how much we love Bobo and what he meant/means to us. You have honored his memory in such a way that words cannot express. You guys are .......... "The Best Of The Best"!!!
My man!!! RipitRon!!! The skin of a rhinocerous, the courage of a lion and .......... just like ourbeloved Bobo, the heart of a "Gentle Giant".