Discussion Starter
·
#1
·
Hey everybody, wanted to post about this new arrival I received just the other day, and an example of the terrific people within our hobby, and on these forums. :smile-thumb:
Recently got a PM from Carlo saying that he had a watch that he had received as a gift, and that it was really nice, but that he didn't think he would wear it. So instead of selling it he wanted to know if he could send it my way. I asked him if there was anyone he knew he could maybe give it to, but he said he already gives things to people, and would prefer to gift me the watch. He said he honestly enjoys giving, rather than receiving.
Amazing right?
As usual, I was blown away by the kindness of a forum member. Not surprised though. We have all seen the many incredibly nice gestures over the years, from so many different members and I'm sure many of the many forums you guys are part of.. ..Carlo embodies the spirit of DWC, WF, and the watch forum world in general to tell the truth. A spirit of exceptional character, kindness, and definitely coolness !
Carlo, thank YOU once again !!! You are just THE best ! This watch is just beyond cool !! Much like yourself, and watch forum members all around. :thumb:
Have a few pictures of Carlo's super sleek Seiko. You wouldn't believe how the sunray brown dial transforms, and changes with the light. There's amber, and even orange that comes out of this beauty. The sharp, streamlined markers, and hands are terrific also. Even the bracelet is fantastic !
The dial outside is stunning...
Inside it's pretty phenomenal too...
Super comfortable bracelet...
Nice solid case back...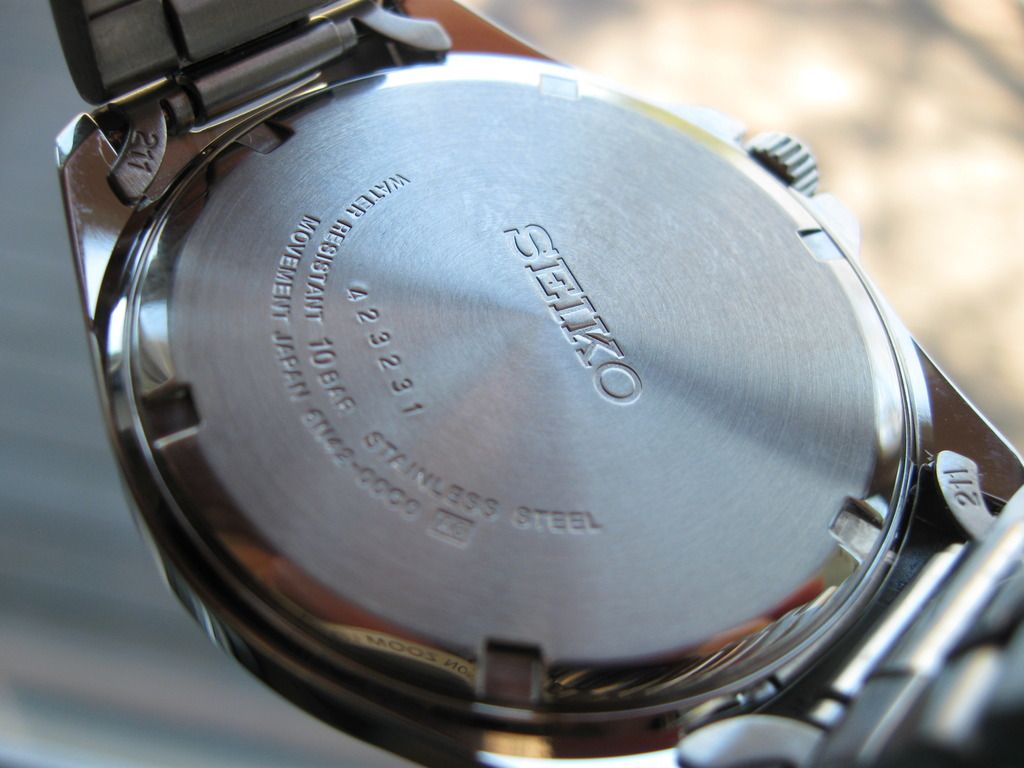 Thanks for looking everyone, and thanks again to you Carlo !!!