Discussion Starter
·
#1
·
imported post
Tuesday Afternoon UPs and PonyFedex arrived at my house and dropped off my Swiss Legend President watch with the Blue Sandstone dial, and an Invicta Corduba Ibiza Chronograph that Shopnbc had on sale for $129. The only problem with the Swiss Legend was the Alligator and Ostrich straps were too small for my 8.5 inch wrist. But no problem there...I have many watches with 22mm straps and I just took my Panatime XL deBeers black Baby Crocodile strap off of my Croton retrograde and put it on my new President....and I am in business. Since the Croton is longer than the President, it fit my wrist just fine, as did the Ostrich strap. So now my President has a very beautiful Baby Croco strap and my Croton has two brand new straps. Plus... the Ostrich Strap...which is tan...looks great with the Croton which is rose tone!!! I'll post some pics later on this week....I just got home from the spending two days in the hospital and am very sore from all the test they ran on me...they didan angiogram (not so sure of the spelling)....where they put the tiny wire/probe up your leg to check your heart...well...it's put in very high up on your thigh...need I say more!!!! then the plug they put in the artery in my leg didn't take at first...so I had a 200 lb nurse pressing on my upper thigh with all his weight for nearly 15 minutes to make sure it held. Today I am barely able to walk my leg is so darn sore...plus I have a giagantic bruise there!!!
Okay...Pics of the president below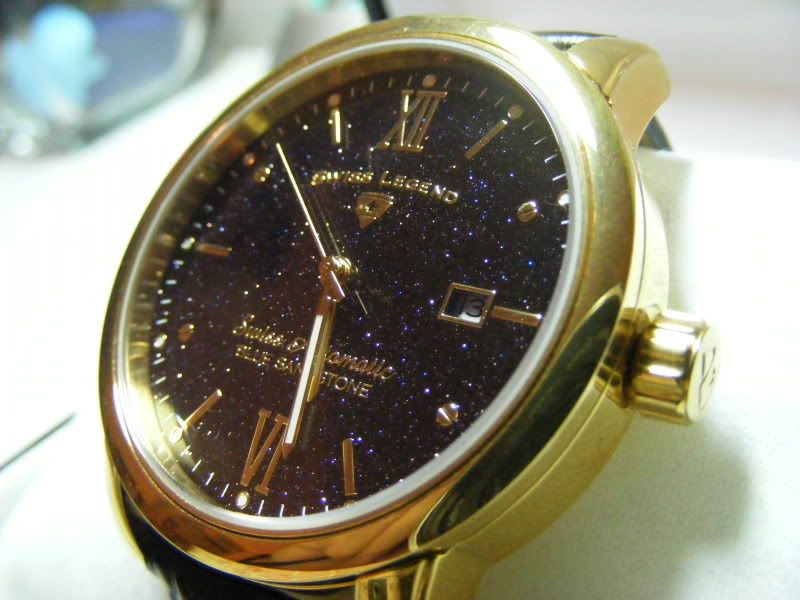 I haven't had a chane to take picturesof the Corduba...but it looks just like it does on TV. It's a very heavy watch though....you know you are wearing it!!!