I have a baume and mercier capeland,a raymond weil sport chrono and a boschett reef ranger all up for trade. Prefer to trade up and am looking for an oris aquis. Also looking for a steinhart vintage (non gmt) or ocean 1 as well

The baume and mercier is 90% or better swiss auto with a great bracelet. enough links for a 7 1/4 inch wrsit and it is 40-41mm

the reef ranger is an orange dial 42mm on braclet with enough links for about a 7 1?2 inch wrist this comes with boschett box and tag some light sratches on non crown side of case.

the raymond weill is 43-44 mm chrono swiss quartz on bracelet with box no papers.

I would rate all 3 as 90% or better with some scratches on bracelet but no where else. Here are pics.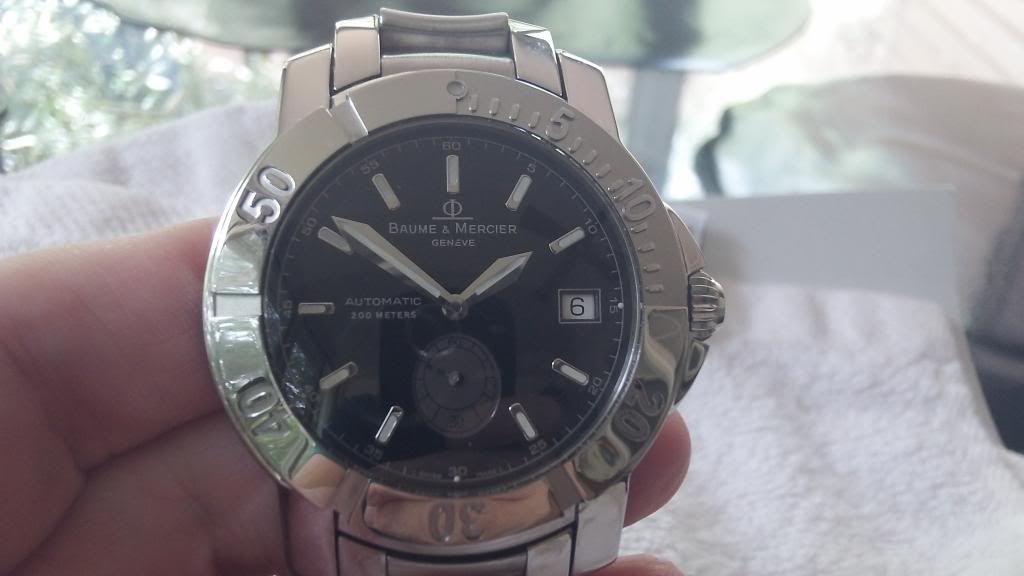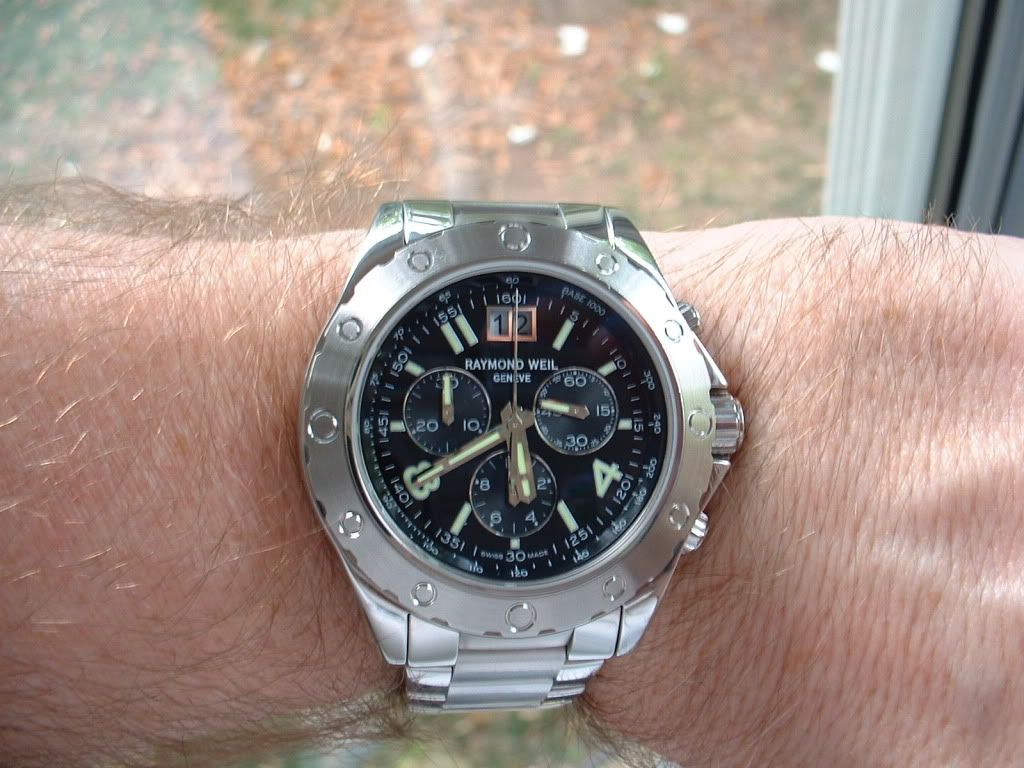 Last edited on Tue Oct 30th, 2012 06:07 pm by mudfoot